Hello World! I haven't posted in a while – life has been busy, between classes and studying and sleeping and eating and doing things other than those I just mentioned. I have, however, been able to do some pretty cool things with my time.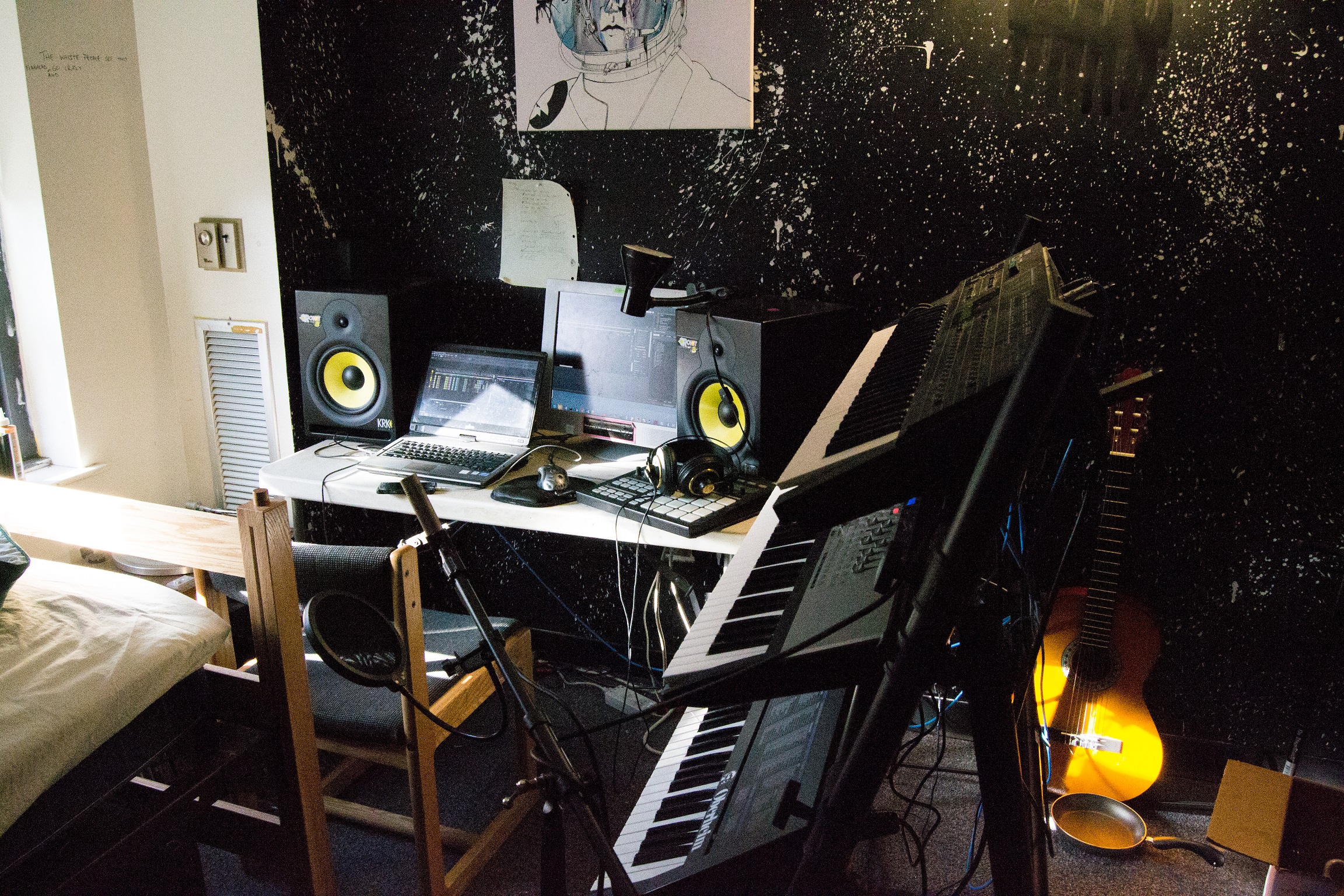 So I finally cleaned, and more importantly, reorganized my room. After attending a synthfest in the Media Lab a while ago (basically just a gathering of a bunch of people with really nice synthesizers to play with), I realized how much I missed my synths from back home. Luckily, I live close enough to home so that when my parents came up to visit a few weeks ago, I asked them to bring along my keyboards. As you might have guessed, I'm in that chair pretty often! I've been spending a ton of time writing music lately – MIT is definitely an inspiring place artistically.
For my Jazz History course, I've been listening to a lot of jazz, and that's definitely been reflected in some of the music I've been writing lately. Here's a little (incomplete) demo of something I'm currently working on, with some sort of jazz-type influence.