Maggie Lloyd
Class of 2012 Alumna
MIT-Belgium Program
Internship: Carmeuse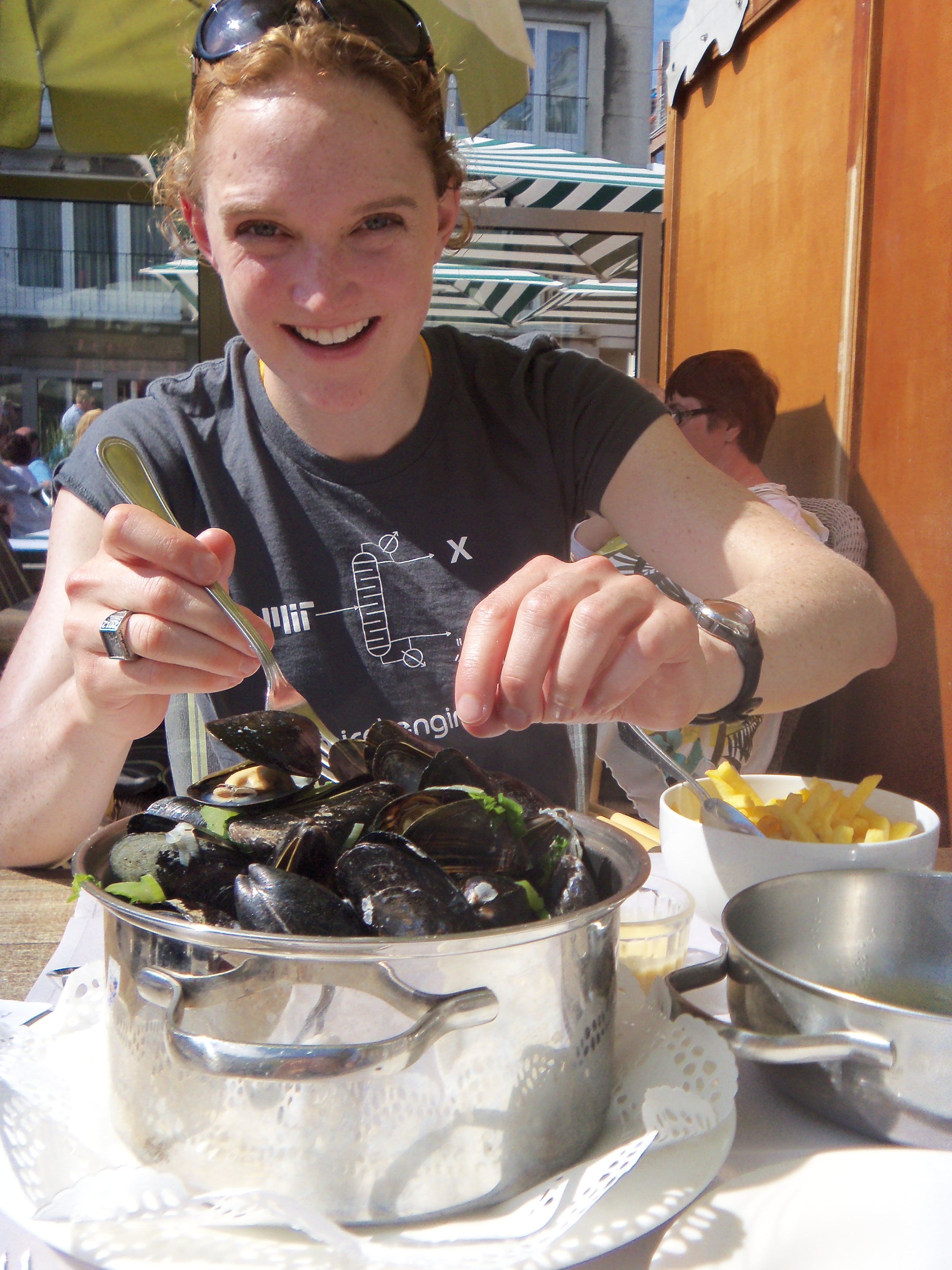 Since my freshman year, I have seriously wanted to participate in MISTI. When senior year rolled around, I decided that a 5-month internship in another nation would be a perfect post-graduation, pre-rest-of-my-life opportunity. It was a great idea in my opinion! So there I am, sitting on the plane taking off from JFK when it finally hits me: I'm going to a country I've never been to before that speaks a language I kind of know to work on a project that covers subjects in chemical engineering that I've never studied in depth for a company that has never taken an international intern before. A few nerves started to kick in, but I reminded myself that this could only mean that an adventure was about to begin.
I work for a limestone company, and before you conjure up images of me examining rocks while wearing a hard hat over my frizzy hair like some sort of Magic School Bus episode, let me assure you that the majority of my work takes place in front of a computer screen. Better yet, my office looks out into le Bois de Lauzelle, a 198-hectare, or 490-acre, forest in Louvain-la-Neuve, Belgium, a tiny town about 30 kilometers (19 miles) south of Brussels. On my first day, the Research and Development director gave a two-and-a-half hour lecture to explain my project objectives and provided me with close to 150 relevant research publications. I started to get that overwhelmed feeling again, wondering if I really was prepared for such a monumental task as forecasting Europe's future in renewable energy. But two weeks later, in my first "update" meeting with a coworker, he started taking notes as I explained feed-in-tariffs and Spanish solar photovoltaics.
But the benefits of this experience are not just the free coffee machine at work (requires daily self-discipline) or the chocolate bars in the "aliments santé" (health food) aisle at the grocery store (REALLY requires daily self-discipline). Belgium, the centrally-located host of NATO and the European Union, is known as the "heart of Europe," but should also be celebrated for the heart of its citizens. There's the gentleman who spared me from going up three flights of stairs with my heavy luggage by pointing out the nearest elevator. There's the person in the laundry room who called the repairman when the laundry machine ate my change. There were the local students who, after challenging a fellow MISTI student and me to a few rounds of "the ninja game," offered us a drive home from a train station past midnight when we realized the taxis took a day off on the national holiday, too. This was all despite the fact that my American accent deceived me the second I attempted the tricky pronunciation of the French language.
From watching the Fête Nationale fireworks in front of the Brussels Royal Palace, to traveling to the neighboring countries of France, the Netherlands, Germany, and Luxembourg, to eating moules et frites (mussels and fries) in the coastal town of Oostende, MISTI has opened my eyes to new technology and new cultures, and it has been a great adventure indeed!
And for the record, "French fries" are BELGIAN by origin. Don't let anyone one tell you otherwise.