QinQin Yu
Freshmen
MIT-France Program
Internship: Institut Néel at CNRS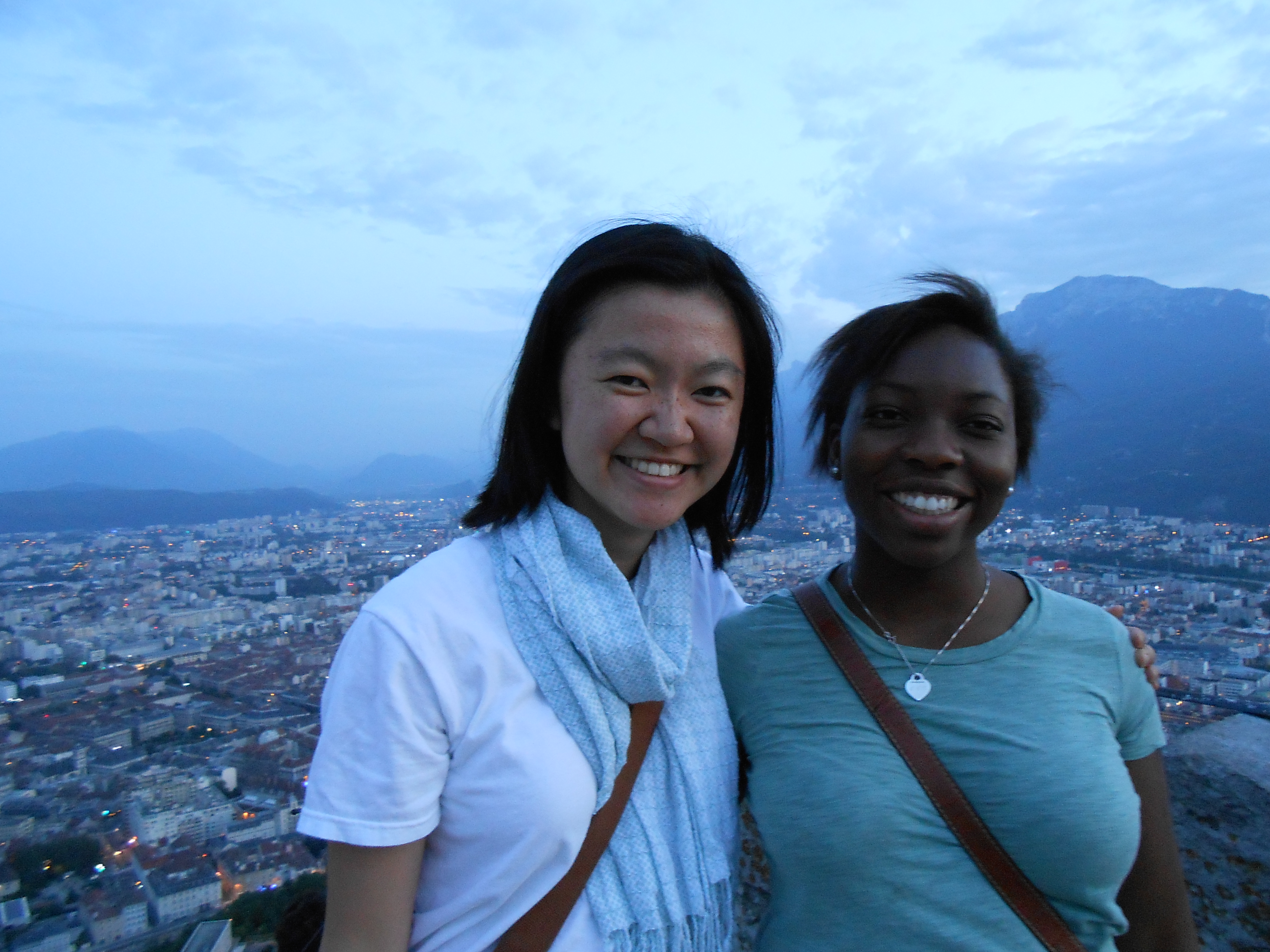 Salut! I'm spending my summer in Grenoble, France, at the Institut Néel, a world-famous magnetism research center situated in the heart of the Alps. Our lab works with extremely low temperatures, so I get to work with liquid helium every day! It's very cool (…see what I did there? The French don't quite understand my puns, so you lucky folks get to hear them instead!). We get samples from chemists in all parts of the world and help them determine their magnetic properties. Sometimes we measure samples that can potentially be used for quantum computers; other times, we measure samples that are just plain interesting.
Living in the laid-back southern France culture means that on the weekends, I get to explore the city with friends, go to the farmers market, hike in the Alps, and take advantage of the July sales that happen all across France! There are always music festivals and open-air films happening in the parks during the summer time, so after work, we grab a picnic blanket and head right over. Thankfully, Grenoble is not at all a tourist town, but I've had plenty of chances to explore places like Lyon, Annecy, and Brugge (an idyllic town in northwestern Belgium). I spent last weekend in Paris with some other MISTI France and Spain students. It was Bastille Day, France's national holiday, and Paris definitely did the holiday justice. From the firemen's ball to the spectacular fireworks by the Eiffel tower to almost seeing Francois Holland (it's not every day that you get to be less than 100 meters away from France's newly elected president!), it was without doubt one of the best weekends I've had so far. This place is beautiful, the people are incredible, and I've come to call it my home away from home, MIT!