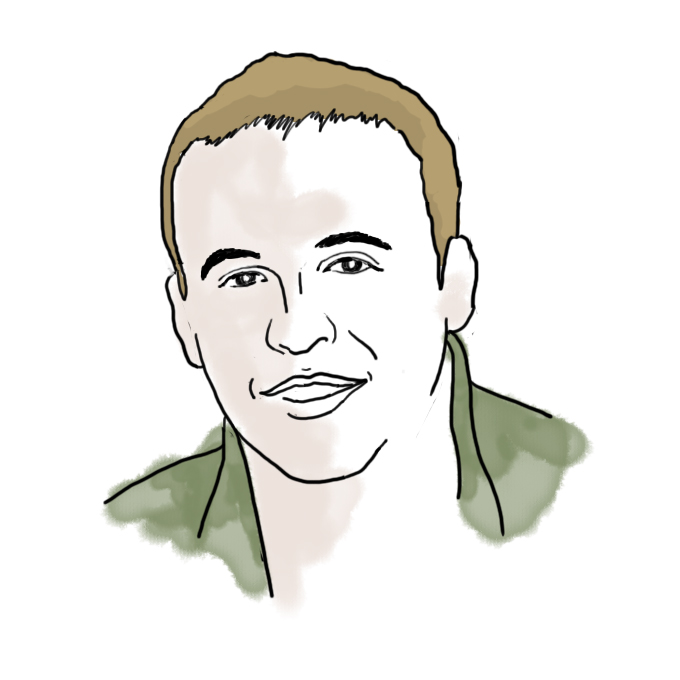 PSA: new HASS concentration in Computing and Society

by Chris Peterson SM '13
studying humans? studying computers? porque no los dos?
The Tech has an article out this morning about a new HASS concentration in Computing and Society that I am stupidly geeked about and want to share with you.
First things first: as you may know, the foundation of the MIT education is the GIRs (our core curriculum), atop which you scaffold whatever major(s) and minor(s) your little dork heart desires. However, an MIT convention that spans the two is the HASS concentration, a student-chosen area of focus within the HASS requirement that does not quite rise to the level of a minor⁠01 Although, if a minor is offered in the same field, a student may extend their concentration into a minor in the same field. but does offer more coherence and depth in a single field.
As I mentioned in my blog post about the new College of Computing, which coordinates computing education, research, and infrastructure across MIT's five schools, there is a strong interest in the intersection of humans and computing at MIT, and a rapidly-developing formal curriculum to support it. And, as someone who has taught MIT undergrads in this area, including one of the courses featured in the new concentration, I have seen just tremendous, insatiable intellectual hunger in recent years among our students for more initiatives like this.
Here's how the HASS website describes the new concentration:
The Computing and Society Concentration introduces students to critical thinking about computation and its technologies, making clear the relevance of MIT's humanisitic fields to the science and engineering coursework at MIT, as well as to students' future careers.

Drawing together classes from nine MIT-SHASS units, this concentration helps MIT students understand that "computation" is not just a technical process but also a socio-cultural practice with profound human implications, and that the humanities and social sciences offer insights to improve the social, cultural, and political impact of future computing tools.

Students who complete the concentration will gain a greater understanding of how changes in computational power have refashioned fundamental questions about community, identity, democracy, and knowledge itself. Students majoring in computing fields will gain greater fluency to analyze the tools they work with, and also new ideas about applications. Students will learn to factor in new variables and pose new kinds of questions about what might constitute the successes and failures of innovation. 
You can read more quotes from faculty leaders in the Tech article.
Students who wish to concentrate in Computing and Society will select four of any of the following subjects (click the links to read course description):
Anthropology (Course 21A)

21A.311 The Social Life of Medical Devices, HASS-S

21A.500J Technology and Culture, HASS-S

21A.504J Cultures of Computing, HASS-S

21A.505 The Anthropology of Sound, HASS-S

Comparative Media Studies/Writing (CMS & Course 21W)

CMS.314J Phantasmal Media: Theory and Practice, HASS-A

CMS.360 Introduction to Civic Media, HASS-H

CMS.361 Networked Social Movements, HASS-S

CMS.595 Learning, Media, and Technology, HASS-S

CMS.614J Network Cultures, HASS-H

CMS.616J Games and Culture, HASS-S

CMS.701 Current Debates in Media, HASS-H

Global Studies and Languages (Course 21G)

21G.036 Advertising and Media: Comparative Perspectives, HASS-H

21G.067 Digital Media in Japan and Korea, HASS-H

21G.199 Chinese Youths and Web Culture, HASS-H

History (Course 21H)

21H.383 Technology and the Global Economy, HASS-S

Linguistics and Philosophy (Course 24)

24.09 Minds and Machines, HASS-H, CI-H

24.131 Ethics of Technology, HASS-H

24.222 Decisions, Games, and Rational Choice, HASS-H

Literature (Course 21L)

21L.017 The Art of the Probable, HASS-H, CI-H

21L.355 Literature in the Digital Age

Political Science (Course 17)

17.265 Public Opinion and American Democracy, HASS-S

17.309J Science, Technology, and Public Policy, HASS-S, CI-H

17.445 International Relations Theory in the Cyber Age, HASS-S

Science, Technology, and Society (STS)

STS.002 Finance and Society, HASS-S, CI-H

STS.005J Data and Society, HASS-H

STS.044 Technology and Self: Things and Thinking, HASS-S

STS.047 Quantifying People: A History of Social Science, HASS-S

STS.083 Computers and Social Change, HASS-H

STS.085J Foundations of Information Policy, HASS-S

Women's and Gender Studies (WGS)

WGS.111 Gender and Media Studies, HASS-H

WGS.115 Gender and Technology, HASS-H

WGS.151 Gender, Medicine, and Public Health, HASS-S

WGS.224 Race, Gender and Social Inequality: Reproductive Health Care in the United States, HASS-S
And, while I'm on this kick, the Program on STS just released their fall lineup of talks and I am hyped for it, so I'm attaching it to the bottom of this blog post in case you're in the area for any of them and want to drop by!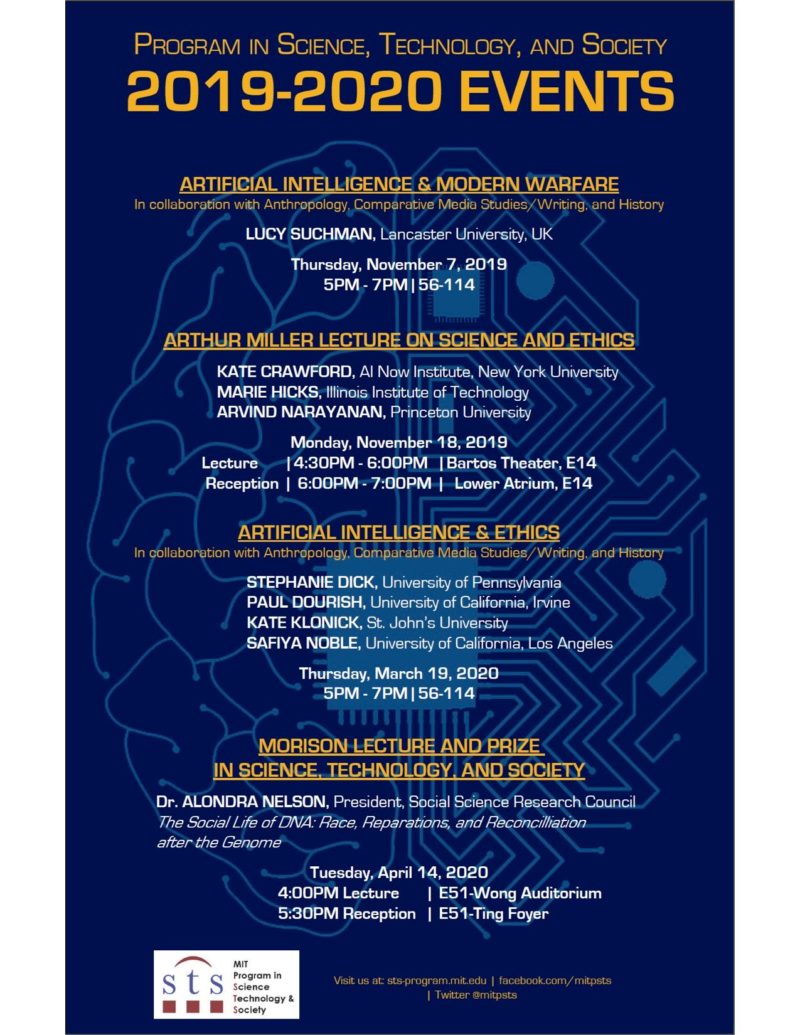 Although, if a minor is offered in the same field, a student may extend their concentration into a minor in the same field.⁠

back to text

↑