From today's edition of the Tech:
Caltech Students Pull Part of a Hack at MIT
I managed to snag one of the fake papers that, as the article mentioned, were situated on newspaper stands all over campus: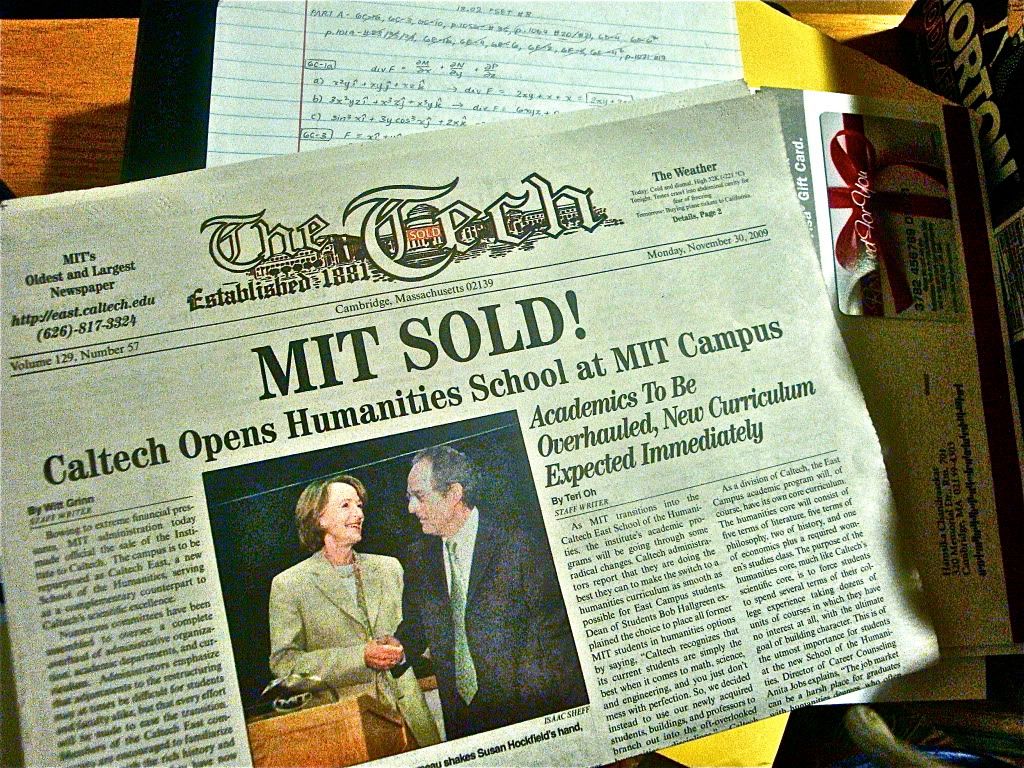 And yes, that's my math pset in the background – the math pset that I ought to be finishing up right now but due to the extreme bloggability of the Caltech prank (ahem – "failed hack" – the Tech definitely calls it as it sees it), am not.
As I've now satisfied my need to share this news with you…I should probably get back to work. My last calc midterm of the semester is this Friday, as is my last physics quiz and the due date for my last chem pset. So until Friday at 3 pm, at which time my math exam will be over and I'll be gloriously ecstatic, I'm going to have to essentially live at Hayden Library, one of the few places on campus in which I am sufficiently focused enough to get work done.
Wish me luck with that…
28 responses to "Nice Try, Caltech"