On the day before my non-senior friends left for home, we went out on a burger + ice cream + jewelry trip to Harvard Square. It was a wonderful way to say goodbye for the summer.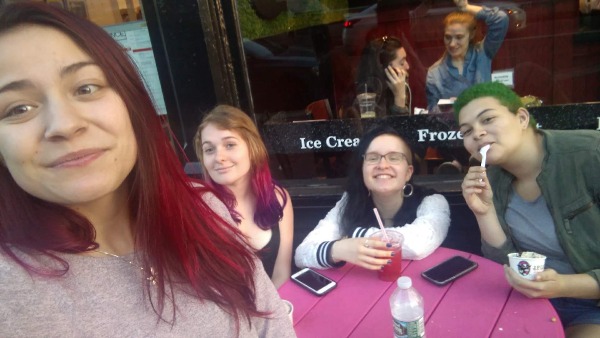 Speaking of friends, my best friend and neighbor (the one with green hair) is a pet mom to two bearded dragons, named Mushu and Crickey.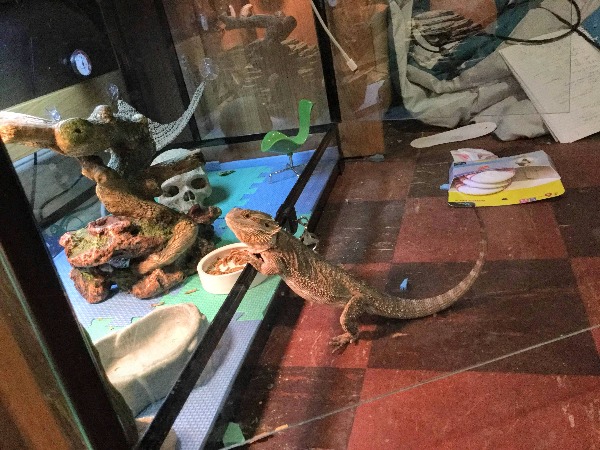 I made another embroidered thing for a friend. Is it emo enough?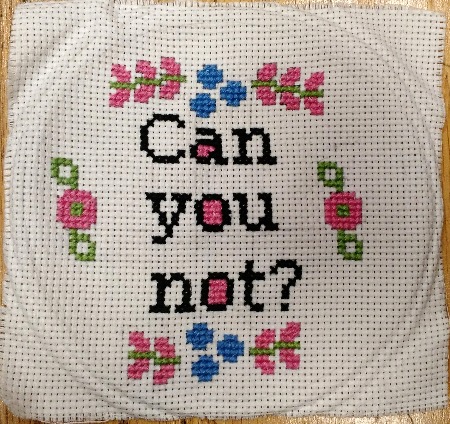 Spotted at the Boston Museum of Science: one of the sample songs to learn about sound was performed by the MIT Logarythms a capella group!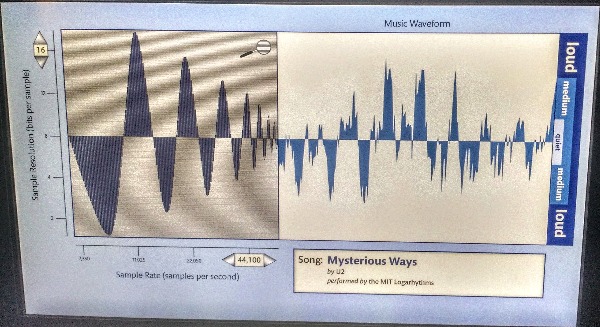 Bloggers strike funny poses after the annual CPW Meet the Bloggers, a glorious event for which we are required to wear t-shirts with our faces on them.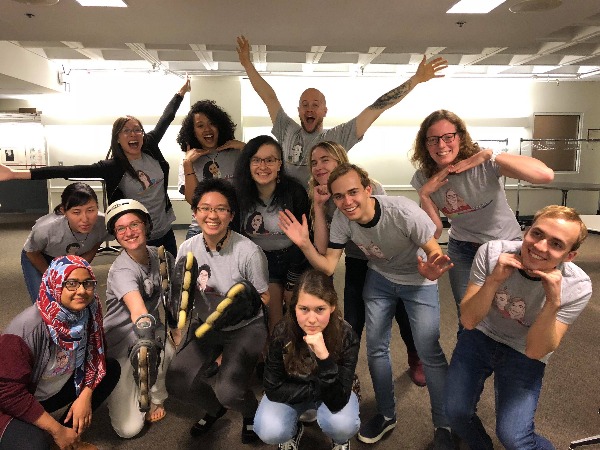 The First East and beyond seniors on our Last First Day. (credit to L.S. '18)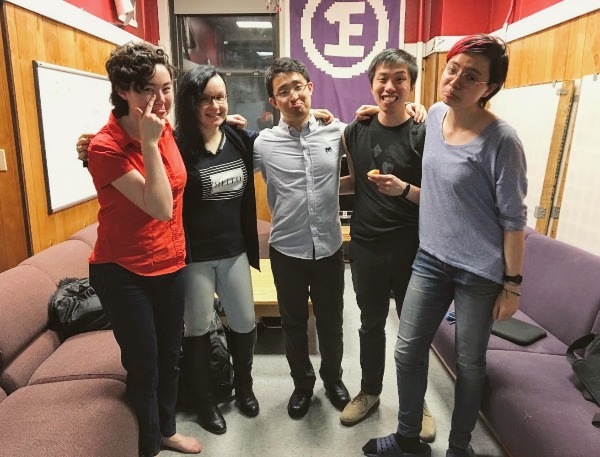 I will never get tired of the wonderful view from the inside of Lobby 10, right under the Great Dome. It makes me grateful to be here every day, and I've loved it ever since I first hugged the grey MIT columns as a high school junior.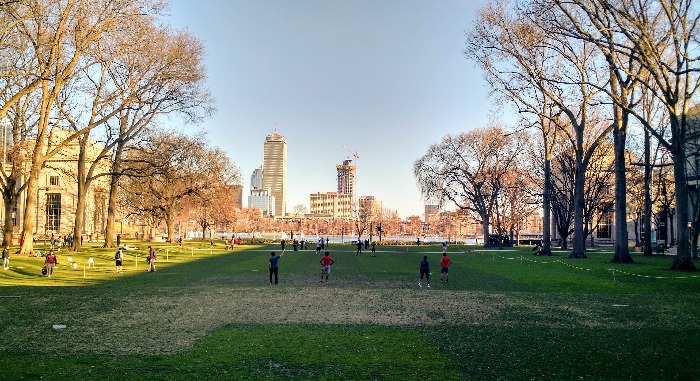 One time, blogger Nisha D. '21, our hallmates, and I all went to Tasty Burger in Harvard Square after midnight. We will definitely blog more about the adventure later.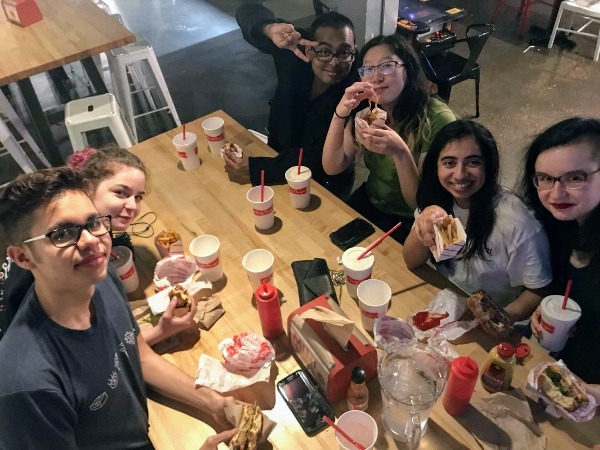 In January, I fulfilled my blogger-career-long dream of taking over the Admissions page with my face.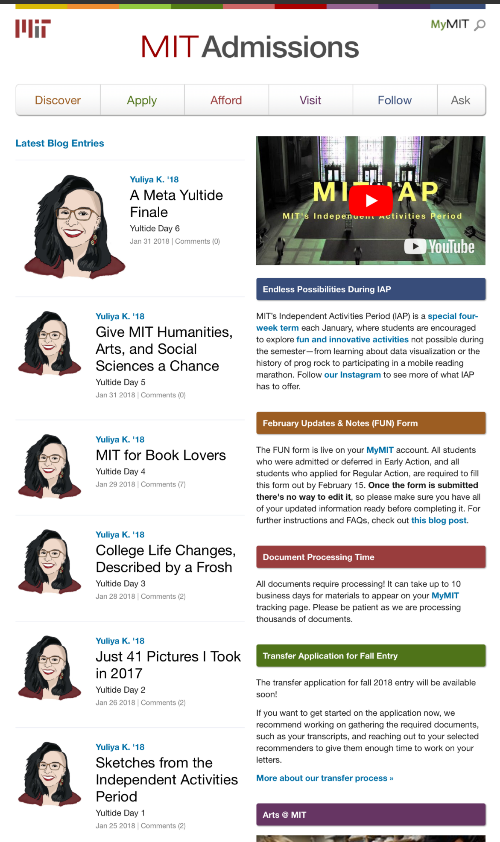 At the 2018 Festival of Learning, I attended and blogged about a talk by the amazing Prof. Woodie Flowers, the co-founder of FIRST Robotics competition.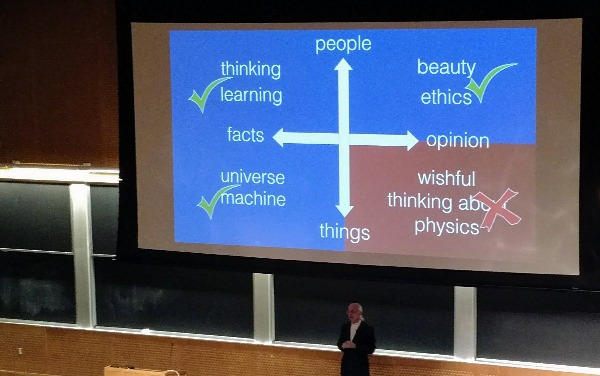 As the other floors in East Campus, First East has a FFT (Free Food Table). Anything on the table is up for grabs. In this case, my 119th birthday cake (it's not a prime number!), made by our hall's elected Birthday Bunnies.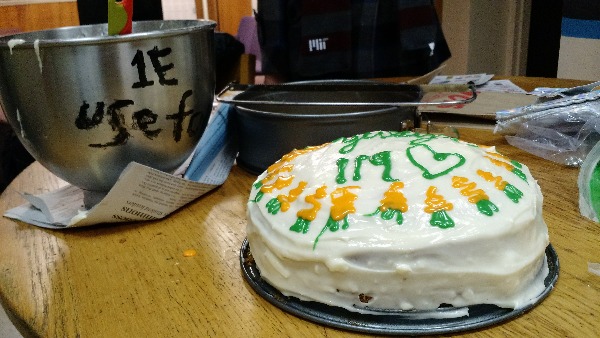 This year, in the interest of learning to eat independently and healthy, I bought a steamer and a smoothie blender. Both great purchases—I now eat a lot of steamed potatoes with fish and eggs, with various creative smoothies on the side.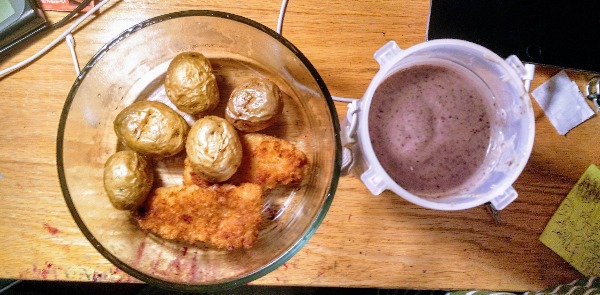 I got this supremely comfortable chair, nicknaimed the "vagina chair," at the monthly Choose to Reuse event for free. I was very proud with the find. The jacket and bag under it are filled with free stuff.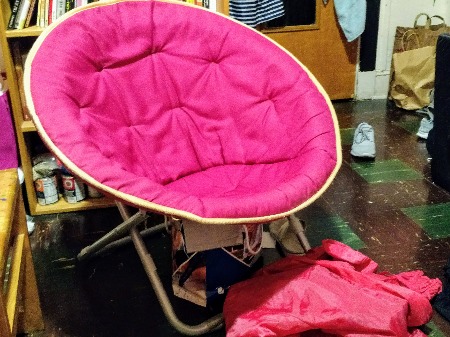 In August, I went on a work trip to DC for my UROP at Veterans Affairs. On the last night, I met up with an MIT friend, who was working at the US Census for the summer. We spent some quality time trying local food and being a little scared together in the night city.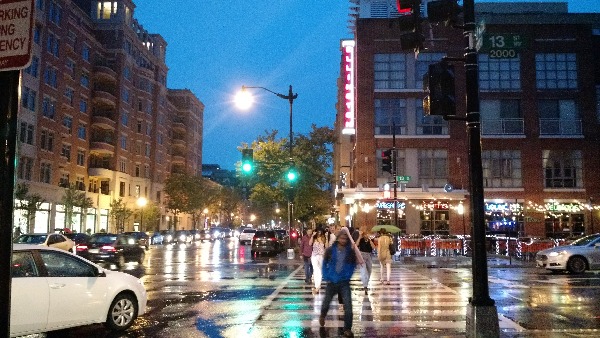 My friend Banti G. '17 won a contest for best dorm room in Boston! He built the loft, including the programmable LED bottom, himself (with the help of friends and hallmates, of course)!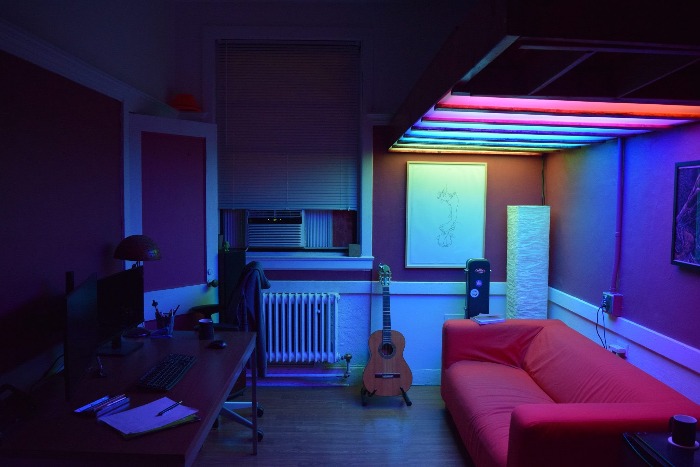 The time MIT students convinced everyone they'd made a perpetual motion machine (circa 1920? back when photos were black-and-white).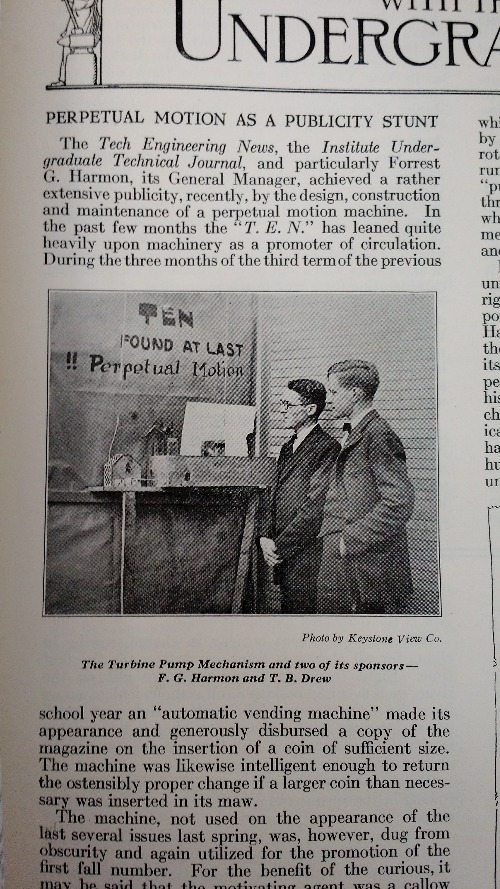 I go shopping downtown a lot (and return a lot of the stuff I buy – it's more of a trip for me than anything!), and sometimes, I see things, weird things.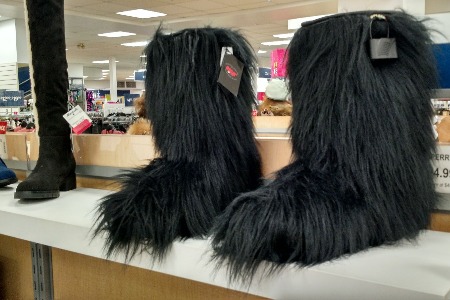 Back in the day (circa 1890), this is how MIT Admissions worked, with faculty making all decisions.

Last winter, I went to a special MIT WGS + AeroAstro screening of Hidden Figures before it came out in theatres, and I met the author of the book the movie was based on, Margot Lee Shetterly!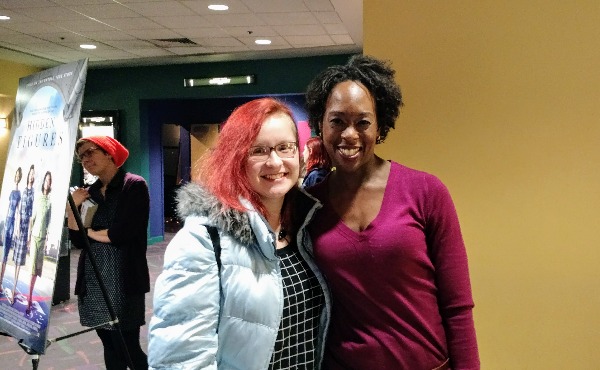 From my 9.01 Intro to Neuroscience textbook, written by the professor of the class, Mark Bear! On the right is an MRI scan of Prof. Bear's brain!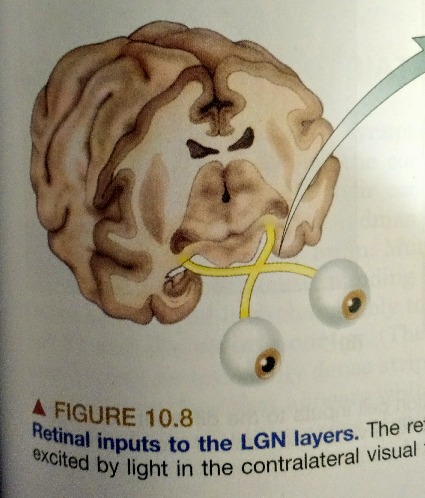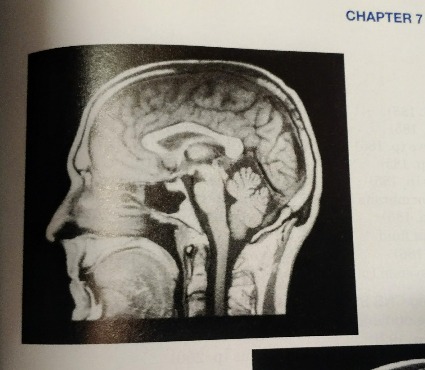 My room, featuring a free couch, free bed, free AC, and free wall painting!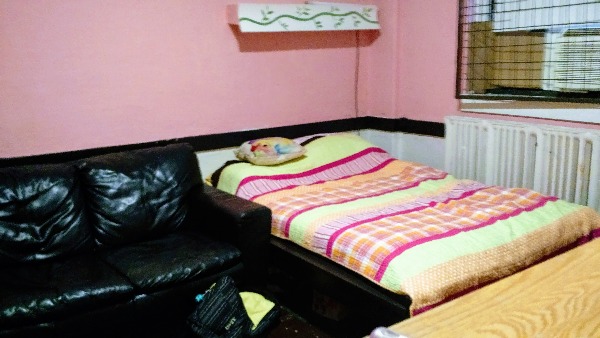 Whenever I can, I try to visit my sister in suburban Ohio.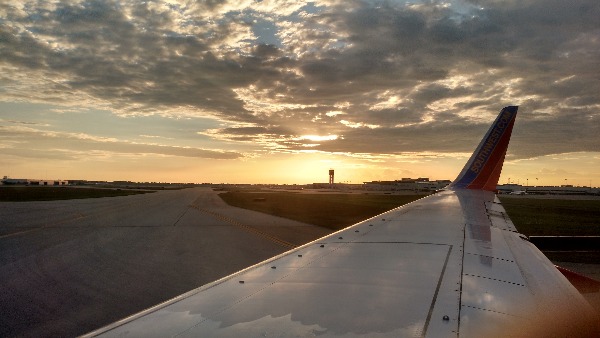 What I miss most about Ohio is the full view of the sky that living in the city does not afford.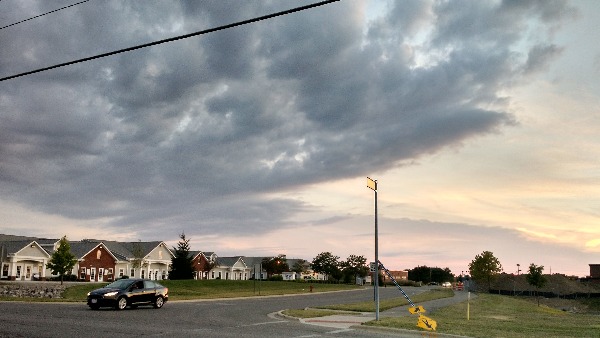 In the summer after my sophomore year, I moved far into the Boston suburbs with my partner. As you can see, there was nothing there, which made for… an experience.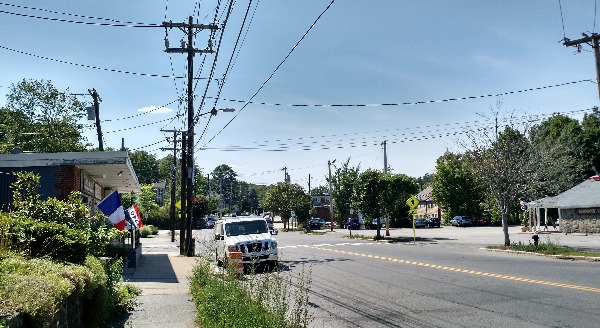 In summer 2016, I met Chuck Palahniuk, author of Fight Club (and now Fight Club 2) and my favorite writer ever!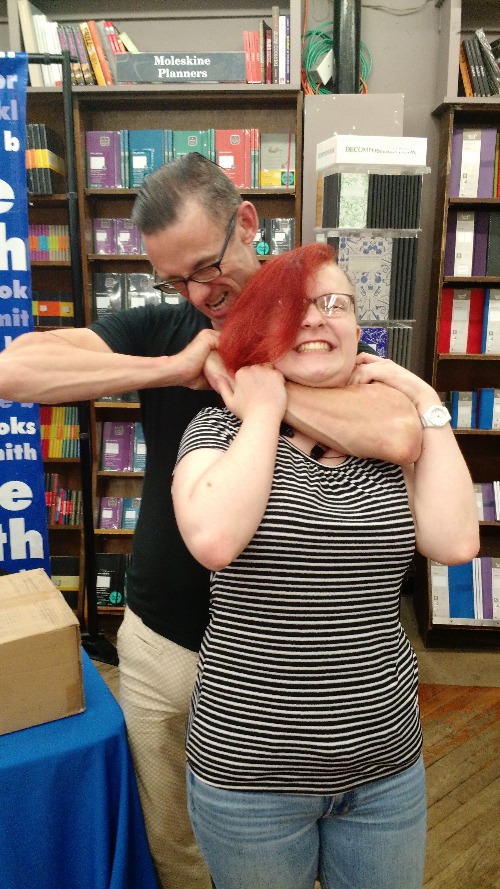 That same summer, at my TSL UROP, I won a contest in an educational activity we were playtesting. We were asked to draw a bike, and although apparently I know nothing about how bikes look, I got awarded creativity points for the dog. Mixed feelings on that win.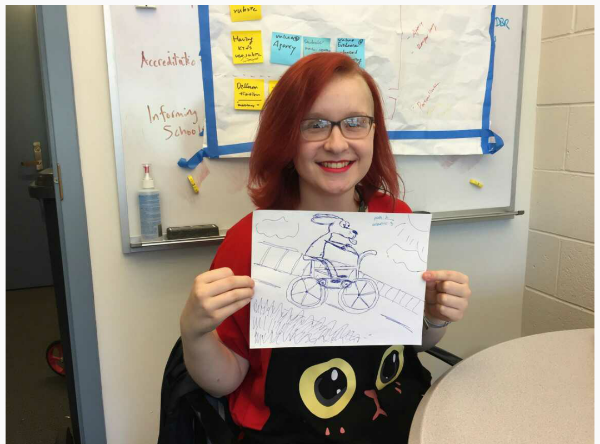 One time, my TSL UROP mentor brought us the famous Union Square donuts, which included a donut with bacon on top!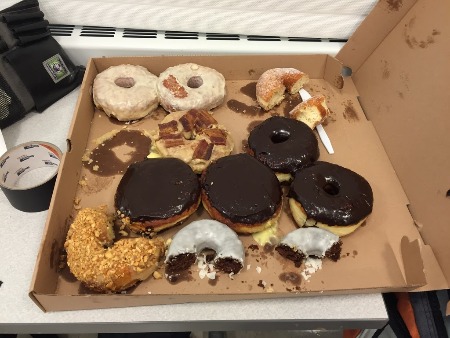 Although it has its issues, ultimately, I love Boston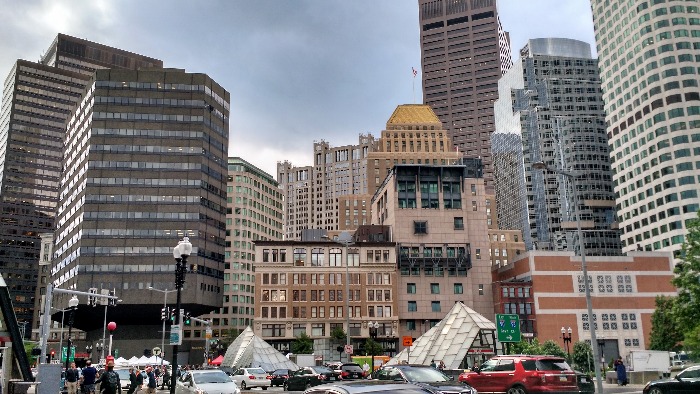 MIT has so much to offer beyond the "technicals"—here are just some selections from the WGS (Women's and Gender Studies) fall schedule a couple years ago.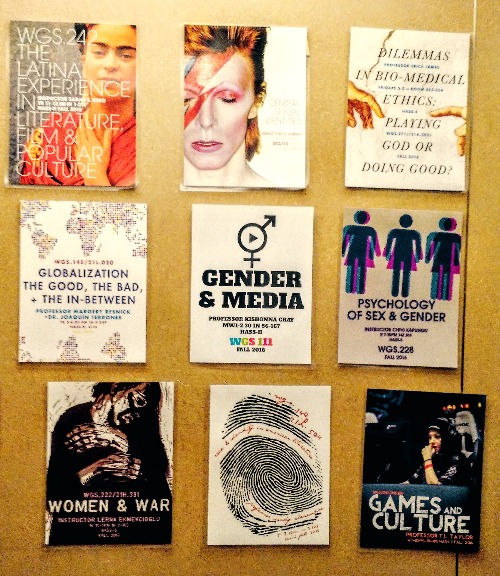 Brass Rat 2018 (from Ring Delivery 2016)! Am I closer to Iron Man now?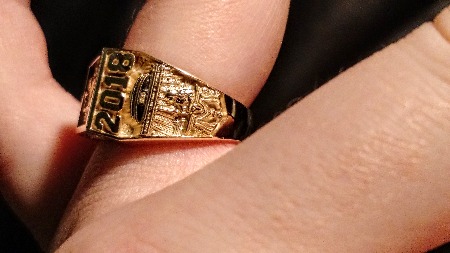 Doggo seen on a weekend romantic getaway to Salem, MA. Remember: there will be a time to get off campus, no matter how busy you are.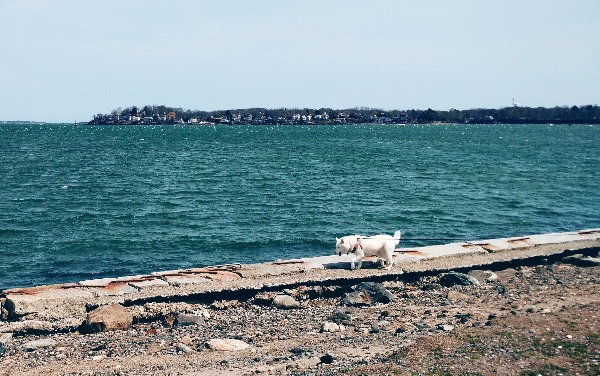 Course 10 – Chemical Engineering department decorates their windows every year during the holiday season. Here's just a sample from one of my four years at the Institute.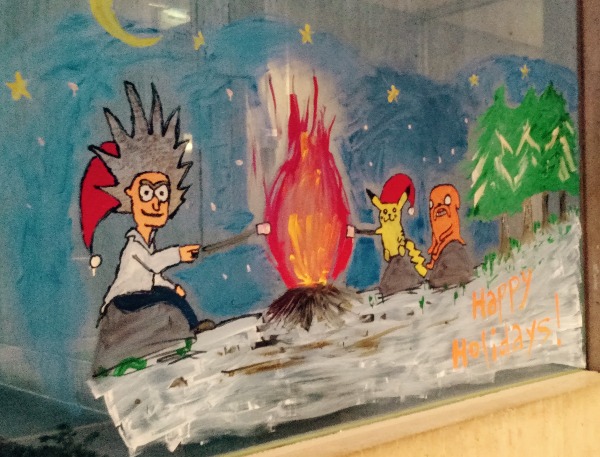 There's always so much to do on campus! Here's just a partial selection of events and advertisements of classes and contests seen in the Infinite Corridor.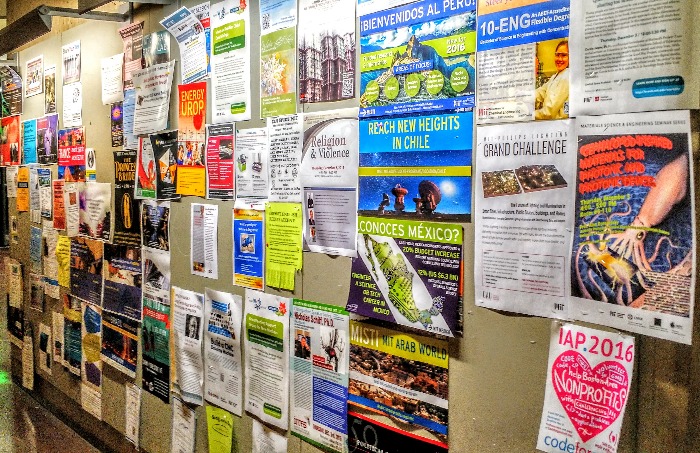 Sometimes, random things appear in the courtyard of East Campus. Exhibit 1: one fall day's "for sale: EC Realtors" sign, "$20 OBO."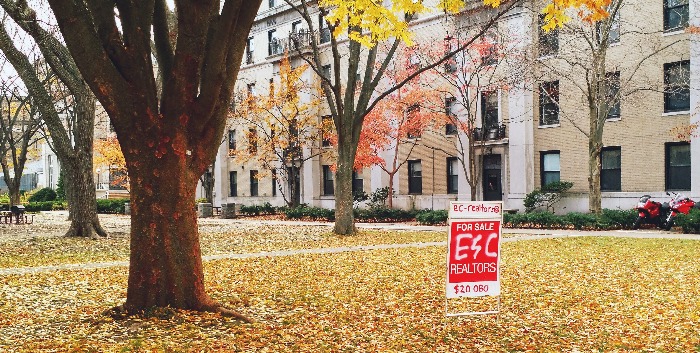 Toy Story Hack! Created from scratch by anonymous hackers to celebrate the movie's 20th anniversary.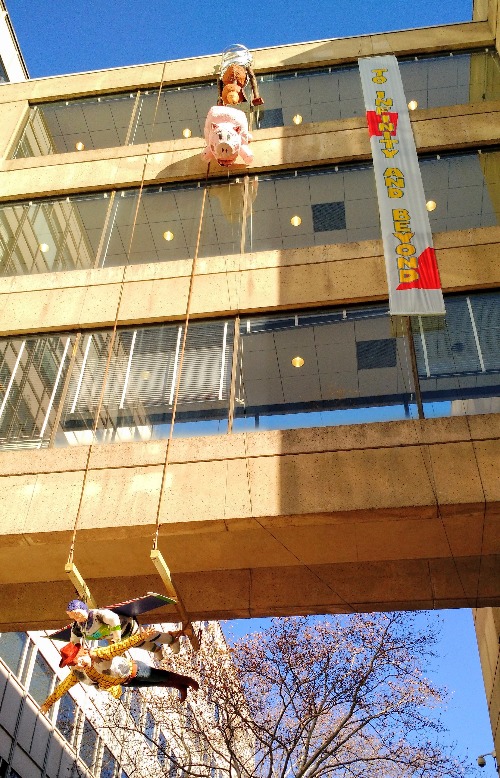 A typical street across the river in Downtown Boston, also my dream future home.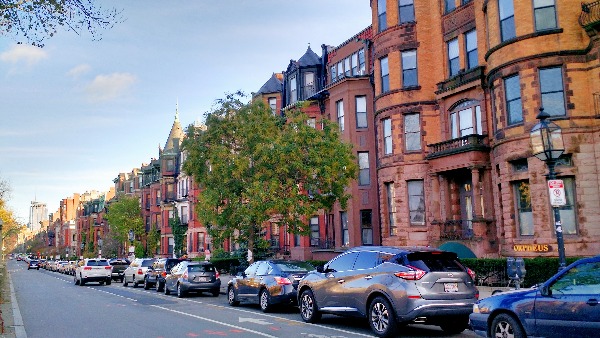 At night, when the streets are empty, my friend and I sometimes go to the gorgeous Esplanade park right across the river. The beautiful river sounds, the wind, and the dim lighting make for an unforgettable adventure every time.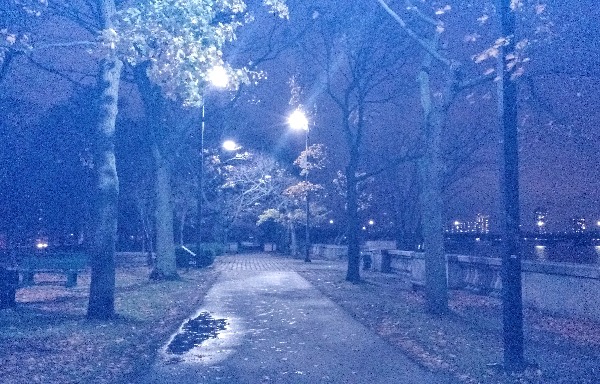 One time, my hall in East Campus was unofficially but proudly proclaimed the one with the "most oscilloscopes per capita"!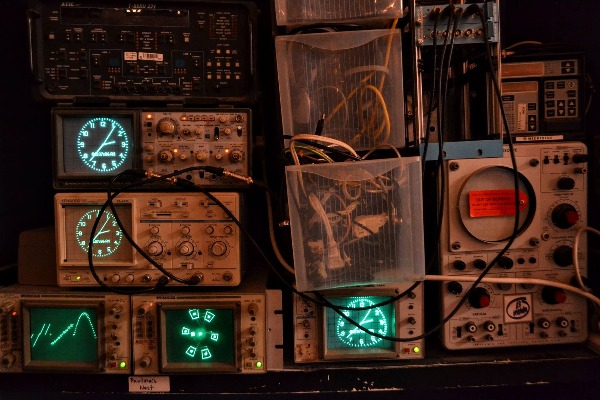 Christmas cat! First East inhabitant Milo '15 (credit to Emma F. '15)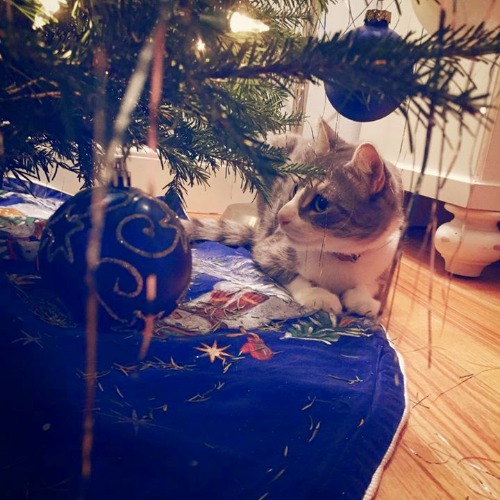 Freshman fall, our wonderful hall MedLink, basically a local student-"nurse," left us these care packages on the exit doors during finals week.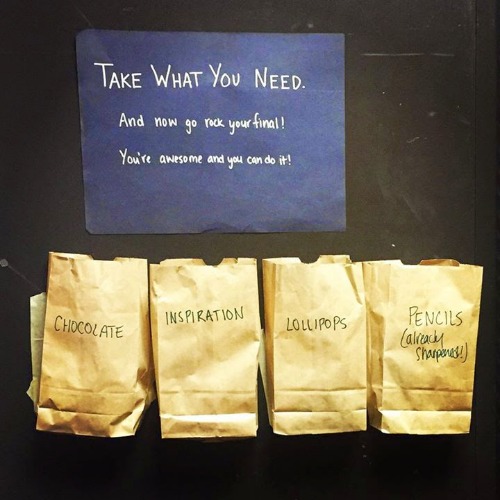 Our hall has weekly Monday waffle-eating events. Sometimes, things other than waffles get "waffled," such as mac 'n cheese or dried apples or cinnamon buns. All pretty good.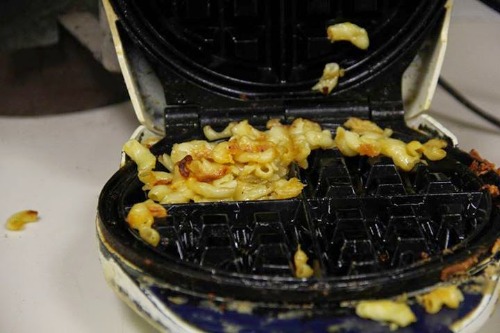 Occasionally, a First East resident will bake some cookies and leave them on the FFT (Free Food Table) for everyone to consume.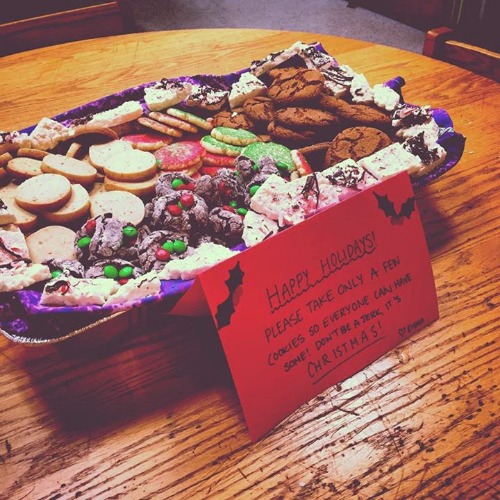 Machine shop for the MIT Solar Car and MIT Electric Vehicle student groups.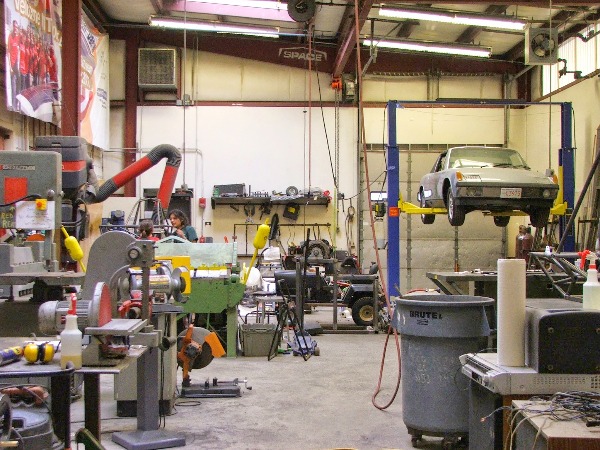 A friend of mine hard at work soldering the body of the solar car that would later traverse the Australian desert for a solar car world cup!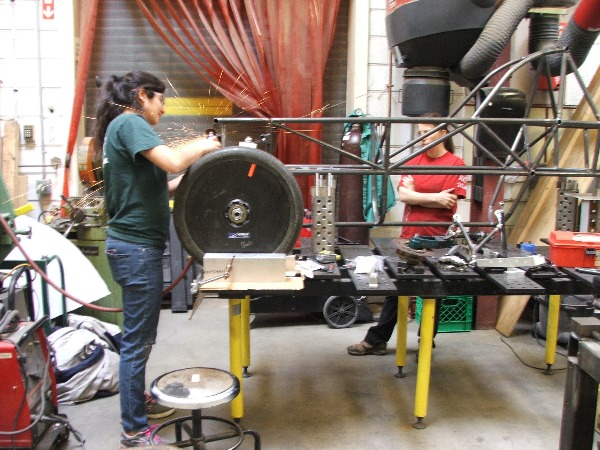 The Solar Car itself, months before the Australia trip (a hallmate was on the team and I was going to blog about it at some point but never got around to it).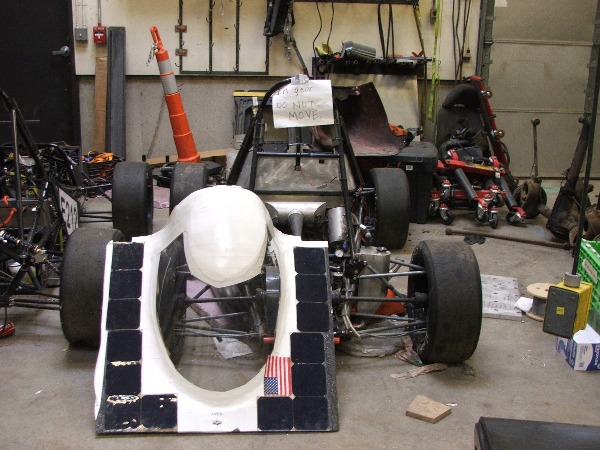 A typical "hall clot" on First East, East Campus. I am the blonde happy one—someone is telling me new math stuff!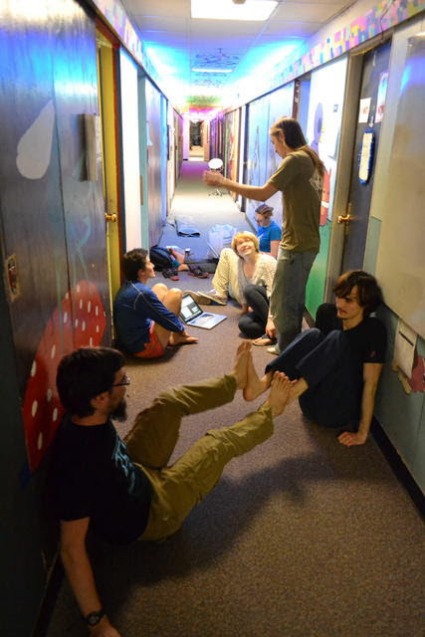 First East lounge around the holidays. Shortly after this picture was taken, we all got together for my first ever annual Secret Santa gift exchange, December 2014.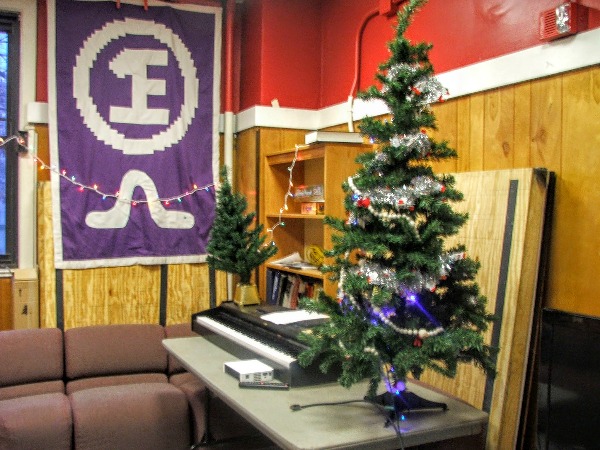 Another hack! This one featuring a castle, some clouds, a beanstalk, and Jack. Also made and assembled entirely from scratch by anonymous hackers, this time for Parents' Weekend 2014.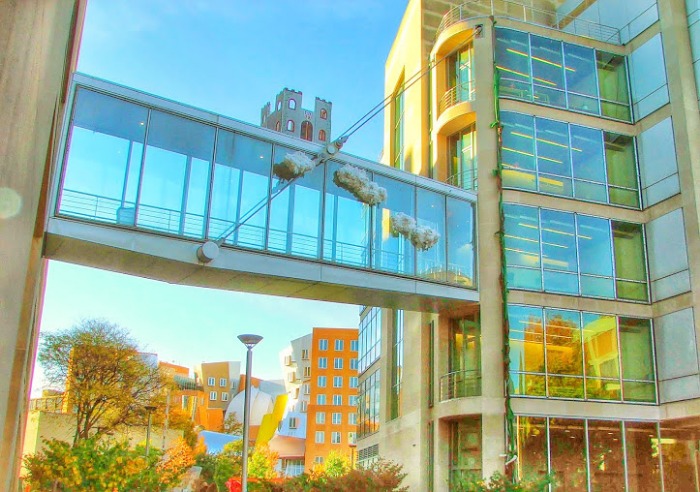 My first (and only) time seeing Noam Chomsky speak live! The event was hosted by the
[email protected]
student group.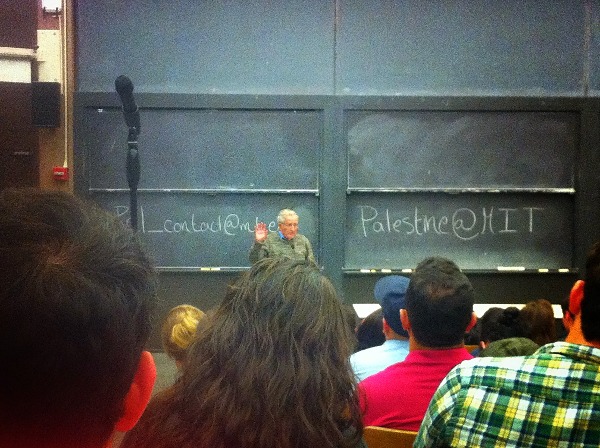 As seen from campus: the Boston skyline + MIT boathouse. Students get to rent boats for free, as long as they pass the "floating on water" boat test, which I never did.

In Building 4: the first classroom I ever psetted with friends in!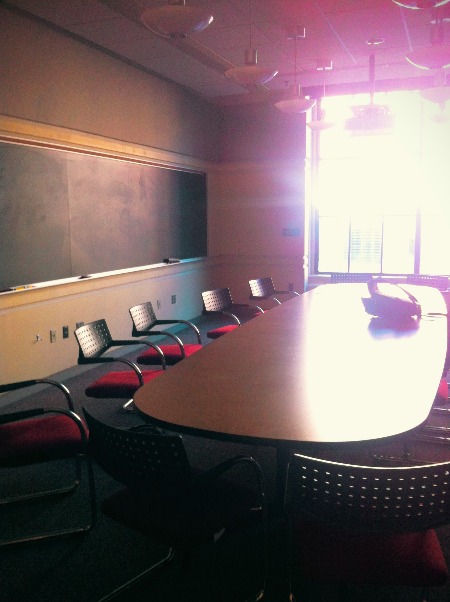 A typical dining hall breakfast from my freshman fall. The omelets were exquisite, and by the end of the semester, the chef knew my order, which was very sweet of him.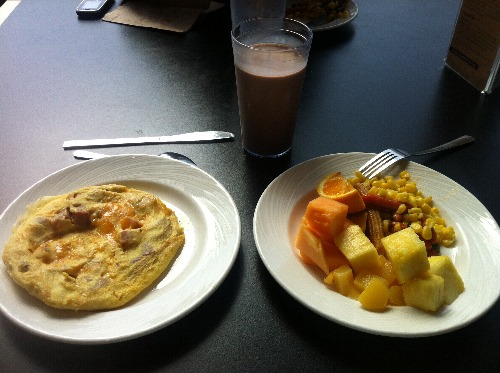 From Freshman Orientation, written by me in 2014. :-)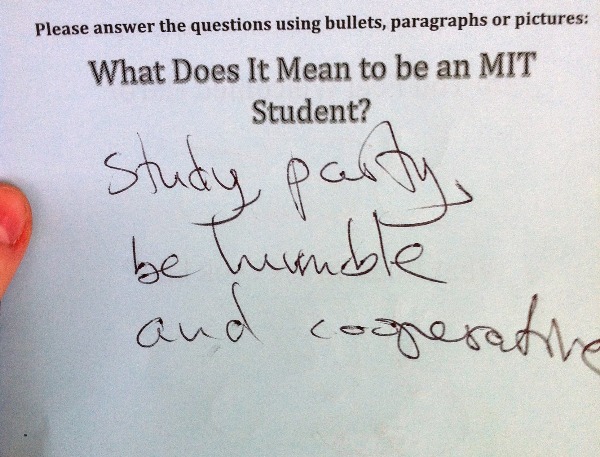 Also from Freshman Orientation. Over time, I have begun to look more and more like my freshman vision of stress.  :-)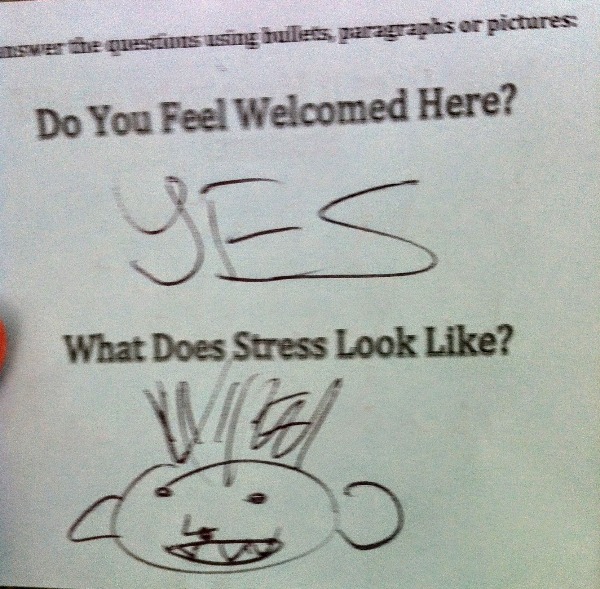 First East programmable LED Disco Dance Floor, built entirely by students for students, and continuously updated for a better user experience.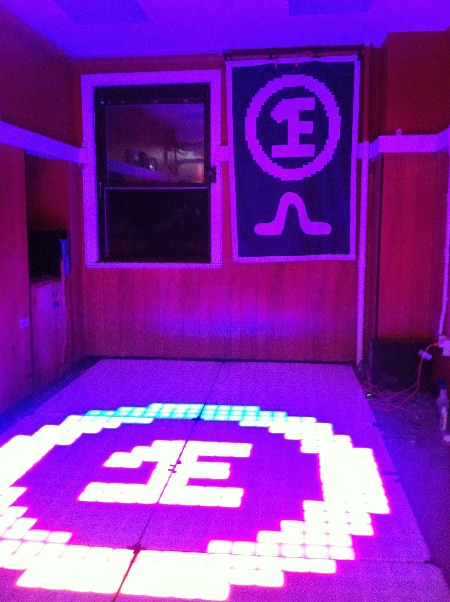 The first sign I saw when moving to my new room on First East, freshman year.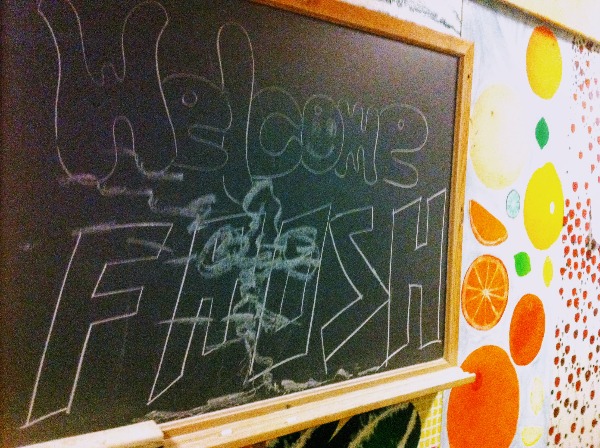 First East murals and painted ceiling! East Campus allows for a lot of art and creativity. Even if you can't do art—my friend and I made a mural from stickers one night when we were feeling inspired.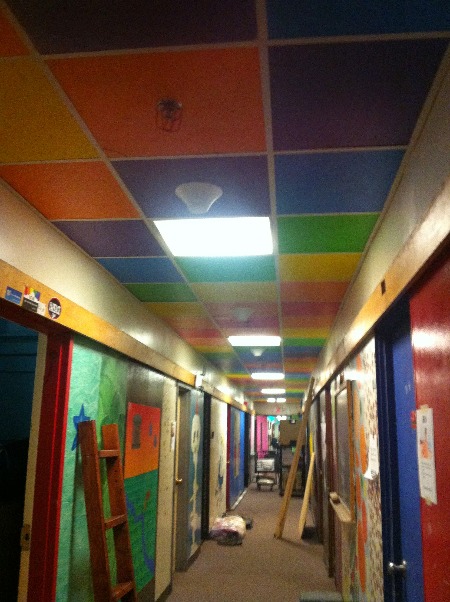 More of the Disco Dance Floor, this time with a cat. FYI: people with cat allergies are still welcome to all the First East events that use the DDF—we hide our cats).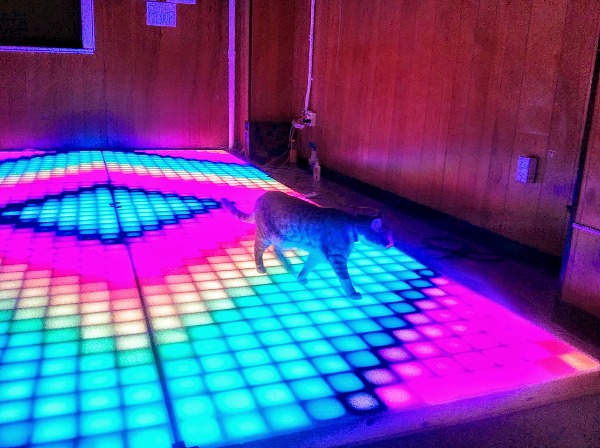 2014 Convocation stage, or the moment right before I went from prefrosh to frosh.
East Campus rollecoaster 2014, built entirely by residents and incoming freshmen.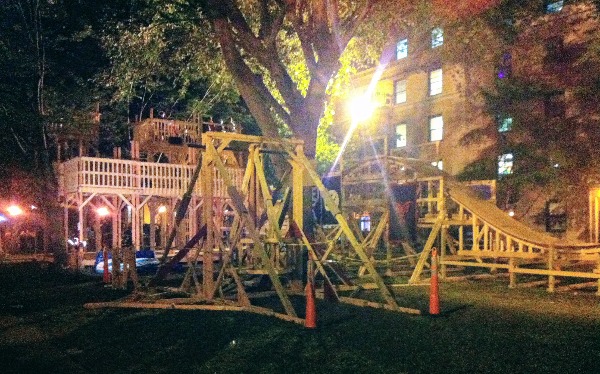 Post Tagged