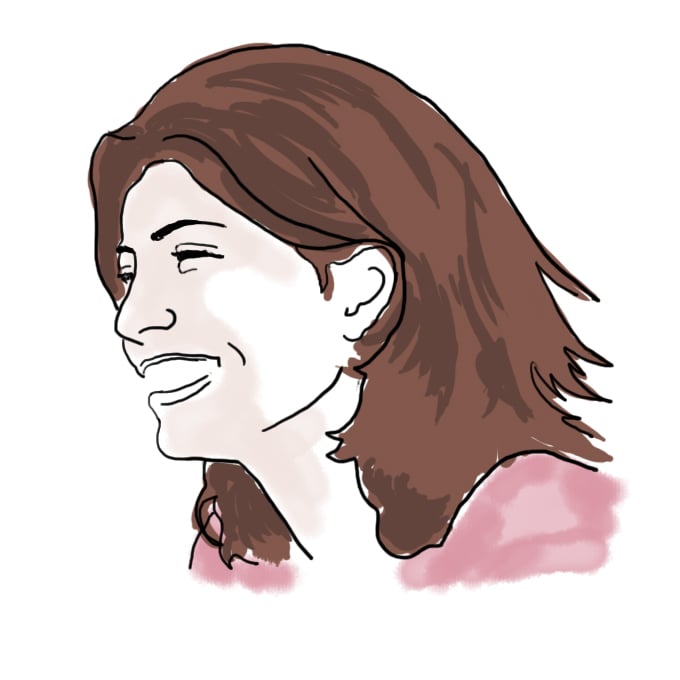 Physical Education: because your body needs problem sets, too

by Melis A. '08
My adventures in completing the MIT Physical Education requirements
You can get a perfect GPA and lead every extracurricular activity on campus, but if you don't pass a swim test and complete 8 Physical Education (P.E.) "points," then you won't receive an MIT diploma. Harsh, eh? That's right, MIT requires you to graduate with a strong mind and body, while ensuring that you will not drown if your get knocked into the ocean while taking measurements of toxic algae concentrations while you're on a boat in the Pacific (for example…)
The 8 P.E. point requirement can be fulfilled by taking 4 gym classes, or by participating in 2 seasons of a varsity sport. The range of gym classes is really outstanding, some of them include: pistol, rock climbing, skiing (during IAP), swimming, ice skating, kickboxing, yoga, basketball, badminton, and tennis. Initially I thought this requirement was a drag, but my classes have ended up being a lot of fun.
You sign up for these classes on the P.E. website through a lottery that lasts for a week. Of course, I always end up signing up at the last minute, and so I randomly rank classes that happen to fit in with the rest of my class schedule. My current gym class is Advanced Beginners Swimming. I signed up on a whim, not bothering to read the course description, since it seemed pretty self-explanatory and I just wanted to work on my form. I know how to swim, just not with any style or grace. So I showed up on the first day of class, ready to get some tips on how to improve my strokes, but it turned out that the class was designed to teach people how to swim well enough to pass the swim test. The swim test involves doing four laps in our Olympic-sized pool. You can take your sweet time and do whatever stroke you want; all you have to do is complete the required distance. Though I had already completed the swim test at the beginning of my freshman year… I took the class anyway.
So, twice a week from 1-2 pm, I take a break between Organic Chemistry and Neuroscience to learn the intricacies of bobbing, breathing, "the crawl", elementary backstroke, sidestroke, and more. The class is tiny; one teacher to about two or three students, depending on if it's a bad week and people decide not to show up. Last Monday, I was the only one for a while. It's actually pretty fun, except for today, when I learned that I completely lack the coordination required to do the sidestroke. Seriously =(. The teacher was pretty encouraging, maybe someday the right neurons will fire and I'll learn this ever-important survival stroke.
In the past, I've taken:
–Boot-camp/Conditioning: Taught by the same ridiculously hard-core, awesome teacher, these classes will surely get you into shape. I left the first few classes completely sore and hardly able to walk down the stairs. But by the end of the semester, our endurance had increased and we were doing sit-ups, push-ups, squats, and sprints like the pros. It was definitely the most intense of the classes I've taken, one guy threw-up because he pushed himself too hard during our relay race!
–Golf: I was technically on the women's "Varsity" golf team in high school and this gym class provided a nice opportunity to brush-up on my shots. We met on the athletics field and used a different club each class, while learning the rules and some strategies.
-Ice skating: I don't consider myself to be a terrible ice skater, but I was pretty bad in the class. They teach you awesome stuff like doing a "hockey stop" and cross-overs and backwards skating. Unfortunately, on the 3rd day of class, I had just gotten my ears pierced and when I took of my helmet it snagged on the earring and ripped it out! After that…I never showed up again.
–Yoga: The quality of this class definitely varies based on the teacher. My teacher was very focused on the meditation aspect of yoga, which was great for me since we mostly stretched and then laid on mats for 10 minutes for quiet reflection. Picture this: the lights were off, the ceiling fans were on, it was 5:30 pm so the room was dimly lit by the setting sun, and we were curled up and laying on our sides. Obviously, we would all just sleep, and to this day I fondly remember those 10 minutes as the best naps of my life.
I actually haven't completed my P.E. points yet, since if you miss more than 1 class out of 13 you lose credit, and somehow I'm really great at missing 2 classes. But, even when I've fulfilled the requirement, I'll keep taking them because they're fun! Also, they also force you to go to our beautiful gym and pool, and get your mind off of problem sets.
18 responses to "Physical Education: because your body needs problem sets, too"