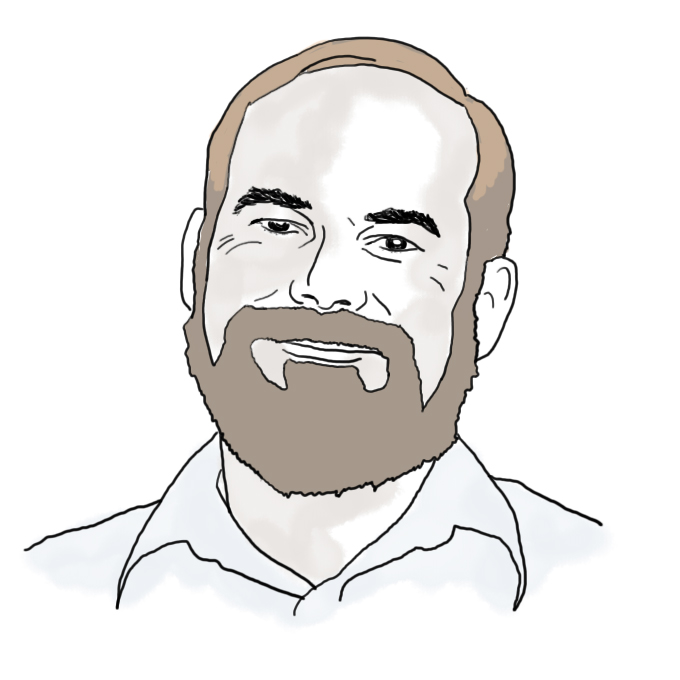 My name is Eric Grimson, and I am a professor at MIT.
I am delighted to join the impressive cadre of admissions office bloggers – a source of insight into MIT that I hope is of value as you consider applying to or attending the Institute. Since this is my initial post, I'd like to briefly introduce myself, and then talk about how to succeed at MIT.
My name is Eric Grimson, and I am a professor at MIT. I have the honor of holding the Bernard Gordon Chair of Medical Engineering in the Electrical Engineering and Computer Science Department (known as EECS – pronounced "eeks" – or Course VI to everyone at MIT). I also have the privilege of serving as the Department Head for EECS. EECS is the largest department at MIT, with roughly 130 faculty members, 900 graduate students (over 100 of whom work with the faculty as teaching assistants each term), and 700 undergraduate majors. Don't let the size scare you! – you deal with the faculty and fellow students a few at a time, in your classes and in research groups you may end up working with. We are a very friendly department (like most of MIT), and our size lets us provide an amazing range of opportunities for our students. The mantra of the department is "EECS is everywhere," because for almost every area of modern life and technical area of research, electrical engineering or computer science plays a key role – a topic for a subsequent posting.
I arrived at MIT more than 30 years ago (I know – that probably makes me older than your parents!) as a graduate student. I came from a small city in Saskatchewan (that may be redundant, since every city in Saskatchewan by definition is small), having graduated from a completely unknown university. I spent the first few months at MIT convinced that admissions had made a mistake, that my folder accidentally got put into the "admit" pile. I was terrified about saying anything for fear I would expose the fact that everyone else was smarter, better educated, more experienced than me. You may have the same worries when you get here. Relax! Yes, everyone around you may be incredibly smart and full of great ideas, but so are you. The key is to be willing to participate; if you engage yourself in the vibrant exchange of ideas that takes place in the labs, the classrooms, the dining halls, and the student lounges, you will find the experience exhilarating. MIT people are quick to offer critiques, but they are equally quick to applaud great ideas and to facilitate or support individual initiatives and efforts – the point is that you have to be willing to engage.
I have taught more than 8,000 students at MIT over the past 25 years, more than half of them freshmen. A recurring observation is that many students somewhere during a term will face a stage of self-doubt: they don't understand some concept, they are struggling to keep up with the workload, they didn't do as well as they wanted on a quiz, they are dealing with personal issues that are chewing up time and mental energy. Too often, students assume that faculty won't understand, so they don't seek out help or advice. Contrary to expectations, faculty (well, most of them) are human too. They too have self-doubts. They have seen many students work through these challenges. So don't give up at the first bump in the road – speak up, connect, ask for help, and you'll find your path through MIT is much smoother!
22 responses to "Professors Are Human Too (Really!)"