Yesterday I met with Ta-Nehisi Coates to talk about writing. I'm taking Advanced Essay Workshop with him, and I've never cared about a class this much. This week, to my academic detriment, I'm proof that energy spent caring isn't always energy spent constructing.
Ta-Nehisi said something along the lines of this: "When you're young, people are sorted out. Everybody has different levels of talent. Later on, though, the only thing that will differentiate you is how hard you work." I left feeling inspired and jubilant, saying something along the lines of this: "I'm going to go be a writer! I'm going to write my essay right NOW!"
So I went and lay in the grass between the chapel and the student center and watched a man with headphones sleep while I thought about what I was going to write, and eventually I realized that I was close to falling asleep myself, or (at the minimum) seeming like a creep watching someone else sleep while I spaced out. I picked up my backpacked and trekked to Toscanini's, where the ice cream is tasty and the electrical outlets are in reach of seats by the window. I wrote for a while. I thought of Anis Mojgani, the writer I met at Boston University last month after a performance, whom I love, and the title line of one of his poems: "Even if somebody pooped a poem, it's alright because somebody somewhere made it."
I made a list in my head of the things I've made in the past few months. Berry crisp. Too many phone calls home. Problem sets. A five-page letter to an Oregonian best friend studying abroad in France. Lots of eggs over-easy, since I'm off the meal plan now. A hundred trivial choices. A couple bigger choices, too, probably. Music, when my roommate and I go to bed at the same time and sing lullabies in harmony. Not nearly as many blog posts as I wanted to make.
I have little bursts of creativity, ideas for blog posts and essays, and I save them for later. I stow away the half-formed ideas, and usually, by the time I return to them, they're stale and irrelevant. Don't DO that! Whoever you are, reading this, don't do that. It's like planning to bake a crisp and hoarding fruit months in advance. Don't do that. Your crisp will be less than delicious. More likely, you won't even make one, because you'll realize you have no fresh fruit.
Speaking of fruit and making things, here are some pears made out of clay. I took a class over IAP with the Student Arts Association (once a week, not for credit) called Ceramica Botanica, and here's what I harvested: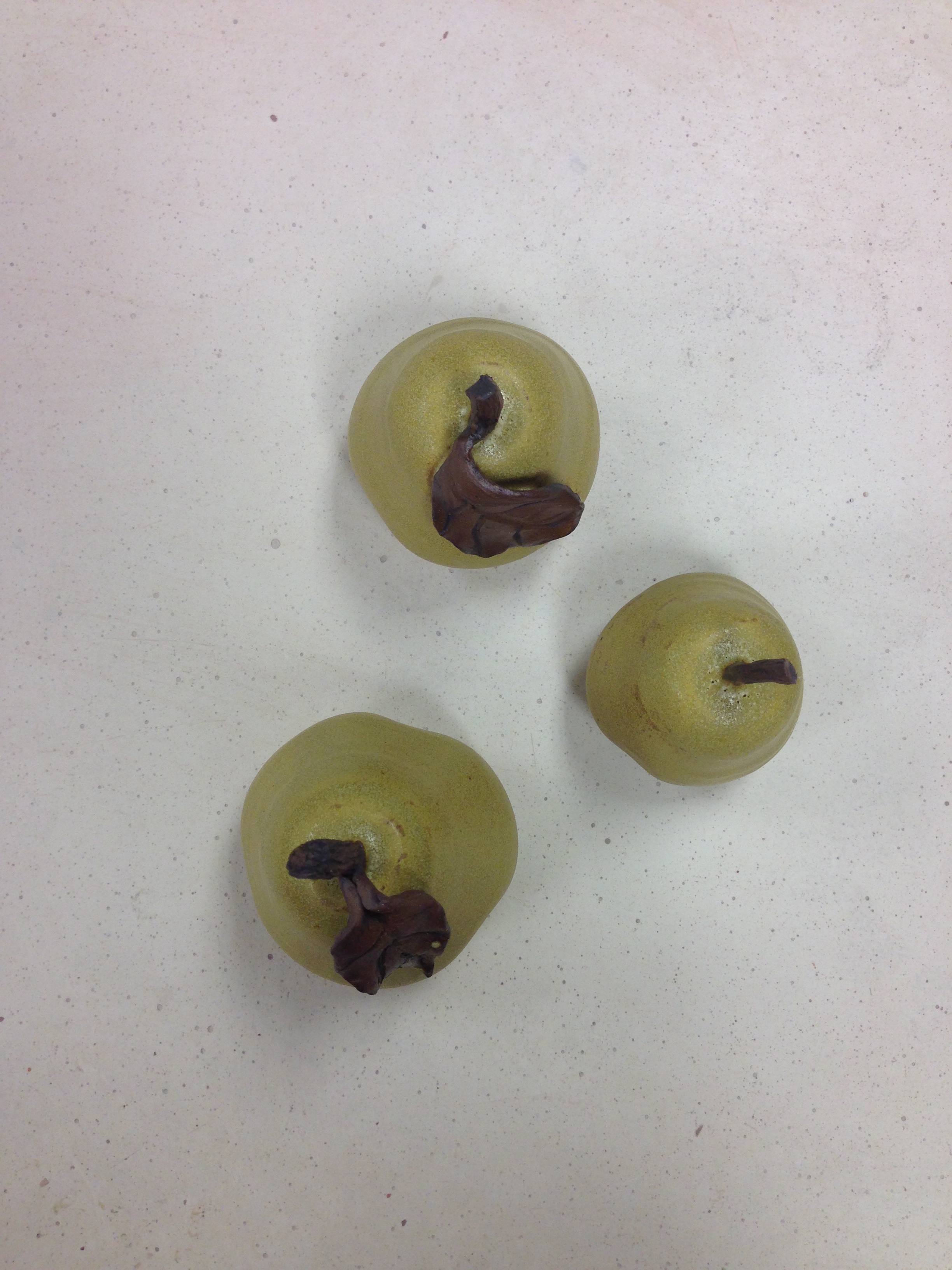 This semester, I took Ceramics Independent Study, which means 24-hour access to the studio but no one telling you what to make or when. Which brings me back to my point: if, for an instant, you are inspired to make something, do it–or decide to do it–right then. That's my advice to myself. There's endless work to do here, but the best work is done conscientously. Even a pset can be beautiful.
Maybe not as beautiful as the magnolias blooming in front of McCormick, or the wind and the river and Kresge lawn perfect for napping on, or my friends late at night, but I can enjoy all these things and be a little productive, too, I think. This is a gentle reminder to myself. I've been deliriously happy at this school, in this weather, and I figure I should make something of it.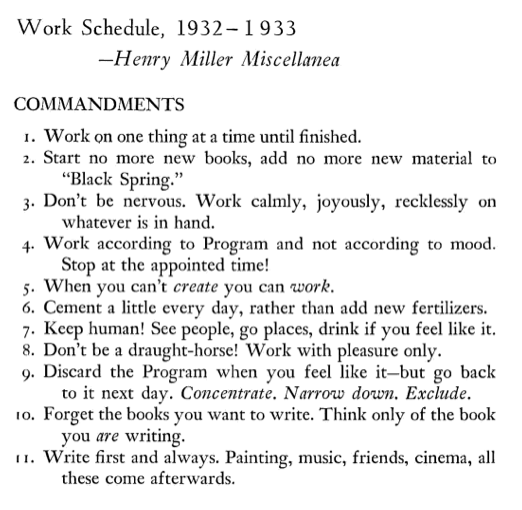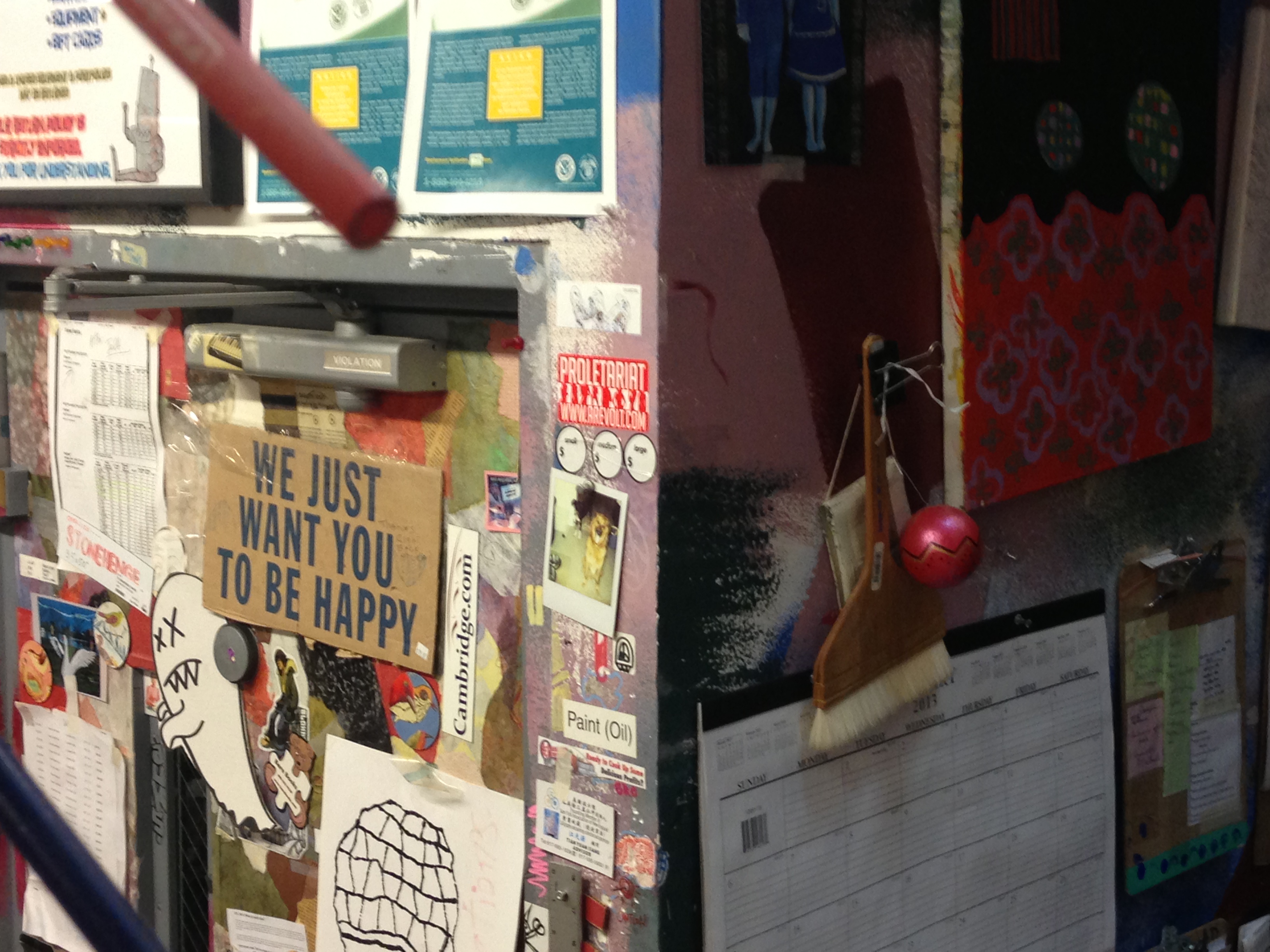 This sign is behind the counter at Artist & Craftsman Supply. Got it, guys; thanks.