It's been two weeks since I've been on campus. Two weeks since I left behind my home in Texas to make a new one here. In these past fourteen days I've already been on three flights. And as I attempt to make sense of the plethora of information that has made its way into the gentle folds of my brain (you know, through orientation, random upperclassmen conversations and "light reading"), I can't help but draw a parallel. The past two weeks have been much like a take-off. The packing. The uneventful sitting around in the boarding area. The anxious march through the plane door. And last but not least: the abundance of information that is shared with all and for all during the safety demonstration. So here it goes: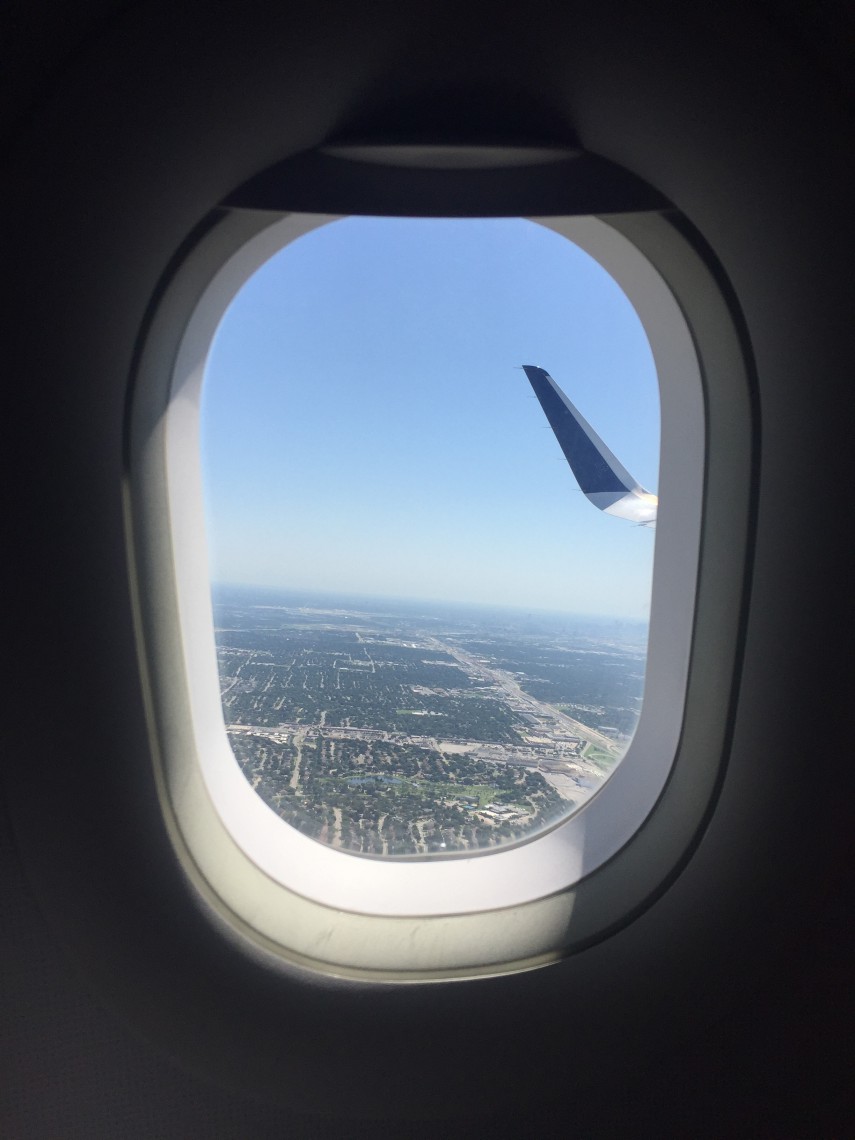 Hi there! Welcome aboard! On behalf of our pilot and flight crew, I'd like to thank you for choosing 'Tute Airlines. Our flight time will be approximately four years with the final destination being Killian Court. We will be flying at an altitude of 141 feet at the ground speed of 3.1 miles per hour (or if you choose to run, 10 mph). At this time make sure your luggage has properly been stowed under your bed and tables are cleared for extensive use. PNR seatbelts must be kept on for the first semester. Also, your portable devices should be fully charged to avoid getting lost on the way to the nearest bathroom.
We would like to remind you that this is a non-competition flight. Competing is prohibited on the entire aircraft, including during our routine tests. Tampering with, disabling or destroying the non-competition work ethic is prohibited by widespread collaboration. We highly recommend that you get to know the other passengers on this aircraft. They will most likely become your second family. They may also be some of the most interesting people you come across. Getting to know other people will also help with the homesickness. Please don't climb this mountain alone.
Flight attendants, cabin crew, please prepare for gate departure.
Ladies, gentleman and beavers, I'd like to direct your attention to your computer/phone/whatever LED-light screen you hold. We will be showing you our safety demonstration and would like your full attention.
When the alarm goes off, it is highly recommend that you timely make your way to class (failure to do so is your responsibility). Remove yourself from your extra soft and extra warm blankets and tighten your jackets. We suggest that you keep your jackets on through this excursion, as we may experience extreme cold (or since it's boston, also rain).
There are several exits on this aircraft. In order to make this trip more sane, please take a few moments to locate your nearest exit. In some cases, your nearest exit will be the closest long weekend. When you are ready to exit the aircraft, a moving vehicle on your uber app will guide you.
We will be spending our time in close proximity to the Charles River. Approach the water at your own discretion. If you happen to fall over, do not panic. Our swimming requirement will have prepared you to return back to the aircraft in full health and safety (although we suggest you minimize the time spent in drenched clothes).
Our in-flight entertainment will keep you well occupied for the duration of this trip. Our flight crew will be routinely pass out a countless amount of psets. We suggest that you complete these in groups (please make friends people). We would like to remind you to treat the psets with great care. In the event of a papercut, contact your MedLinks for a band aid. Also, take some time to converse with our IST staff regarding the safe and secure use of personal technology.
This flight will also have scheduled artistic displays, everything-athons, fairs of all kinds, free swag galore (especially T-shirts, I've already got five) and unexpected hacking.
When it is your lucky day, you may find free food. However, all prepared meals on this aircraft will be charged to your semester meal plan. We offer a variety of cuisines (even Indian food, yay!) and healthy eating options. You may also choose to eat your own food (yay for floor kitchens).
We highly recommend that you be clever in navigating the Infinity Corridor due to passing tourists and prospective students (side note: they're actually my favorite part of campus! oh the excitement and energy!). Traffic jams are inevitable and you will find yourself in a labyrinth of people.
You will find this and all other pertinent information dispersed through future posts. I highly recommend that you make time to read these. If you have any questions, please don't hesitate to ask. I wish you all an enjoyable flight. Thank you again for choosing 'Tute Airlines.