I just came back to my dorm room from all the graduation hooplah. I have a diploma. I have about 100 pictures. I have a sunburn. It's a strange feeling (being graduated, not being sunburned. I'm plenty used to that by now.)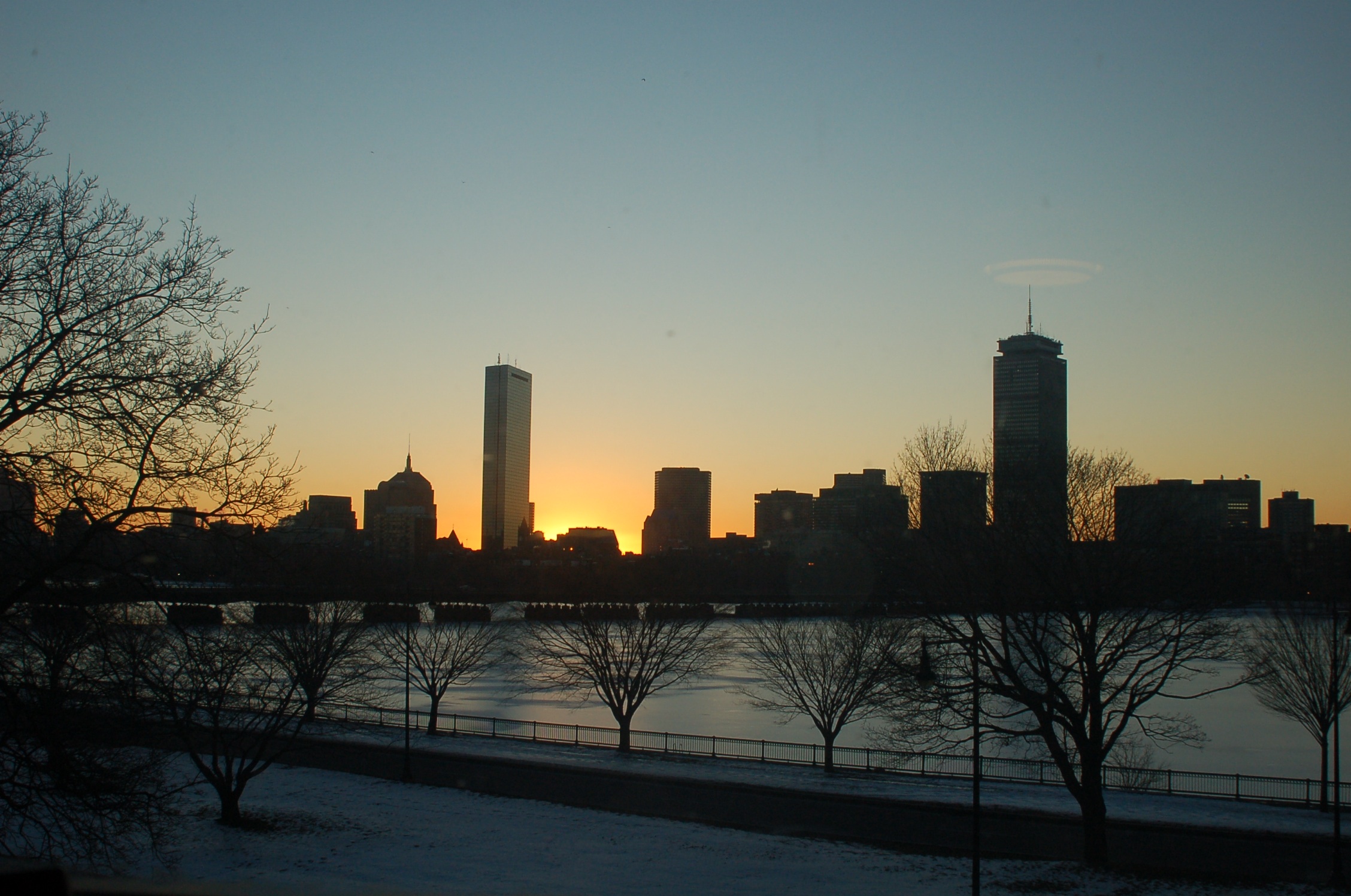 On MIT's list of 101 things to do before graduation for the class of 2012, there has always been one elusive item that confused me:
#5: Understand the true meaning of IHTFP.
The five letters of IHTFP, which can mean a variety of things to a variety of people, have been passed down through MIT generations as a sort of rite of passage. To students, sometimes it's "I Have Truly Found Paradise." Sometimes, it's "I Hate This F-ing Place." As my last semester began, I started to wonder if I would know when I really knew the meaning of this saying. Thinking back on the past four years, I can finally say I do.
I can also cross off #2 (Pull an all-nighter–for fun). I actually had more all-nighters for fun than for schoolwork in the past four years. In chronological order, they were:
1) to finish my first engineering project
2) to make this flag with Martha '12 for the Cross Country and Track teams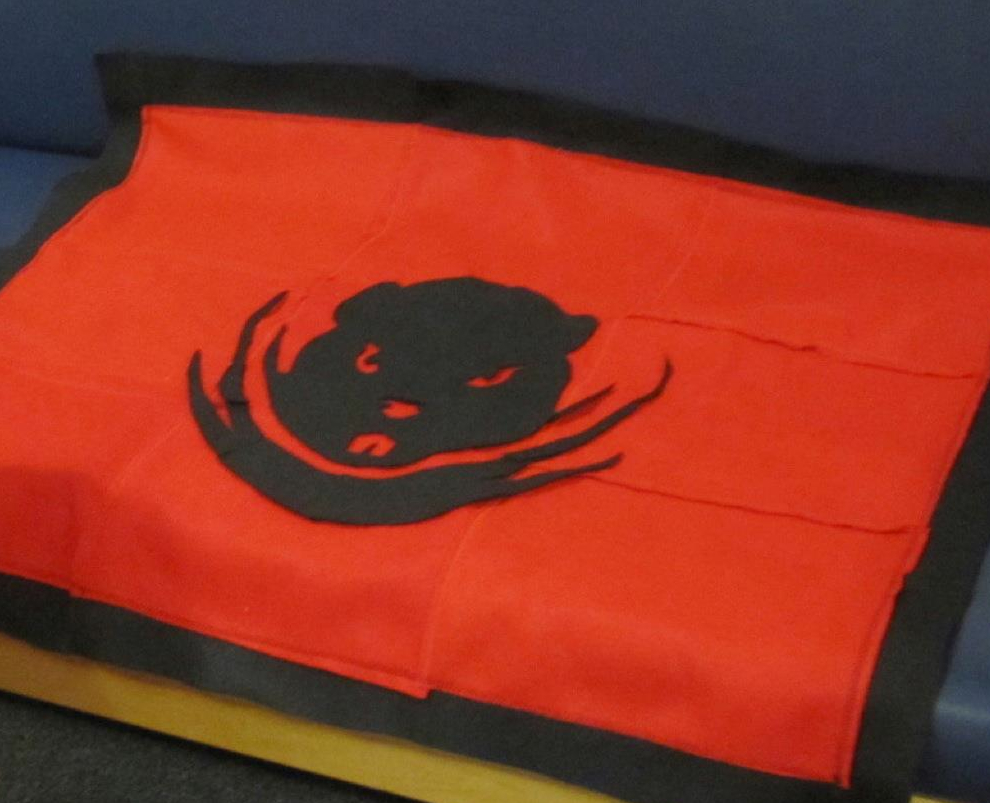 3) after an 8:00PM track race that went well and I was so hyped up on happiness, adrenaline, and post-race chocolate that I didn't snap out of it until I found myself sorting laundry at 4 in the morning in the basement of my dorm, Baker House.
4) while working a shift at Baker desk and I got myself into a Glee, Modern Family, Community, and New Girl epic marathon.
But I think the more powerful things I've gotten away from my four laps around this track called the Institute were the unexpected lessons.The GEL program has a portfolio presentation requirement for its Two-Year Program students. This is an opportunity for us to tell the staff what we have learned from GEL and how our leadership style has changed over the years. I joined GEL for the opportunity to develop leadership skills in a technical setting, but it amazes me to see how the lessons have reached into non-technical fields, too. I know how to write a specification for a project. I know how to follow one.  I know what to do if I have an idea for an improvement to the project. I know how to negotiate. I know the importance and value of having a mentor. I couldn't say any of this two years ago, so even though I have more to learn, I feel like an entirely different person than the Maggie from 2008.
When I came to MIT, I lived in a quad and kind of had the reputation as "the quiet one." I would generally sit at my desk and not bother anyone while doing homework. One day, our neighbor Lizz came in to offer her daily dose of humor.
"What do you call cheese that isn't yours?"
Something in my mind broke at that second. This was my go-to joke in high school, and floods of memories flashed before my eyes as I spun around in my chair and exclaimed, "NA-CHO CHEESE" with the sass of a 30-year-old hair salon stylist.
Lizz and I have been best friends ever since. And neither of us has any sort of "quiet" reputation.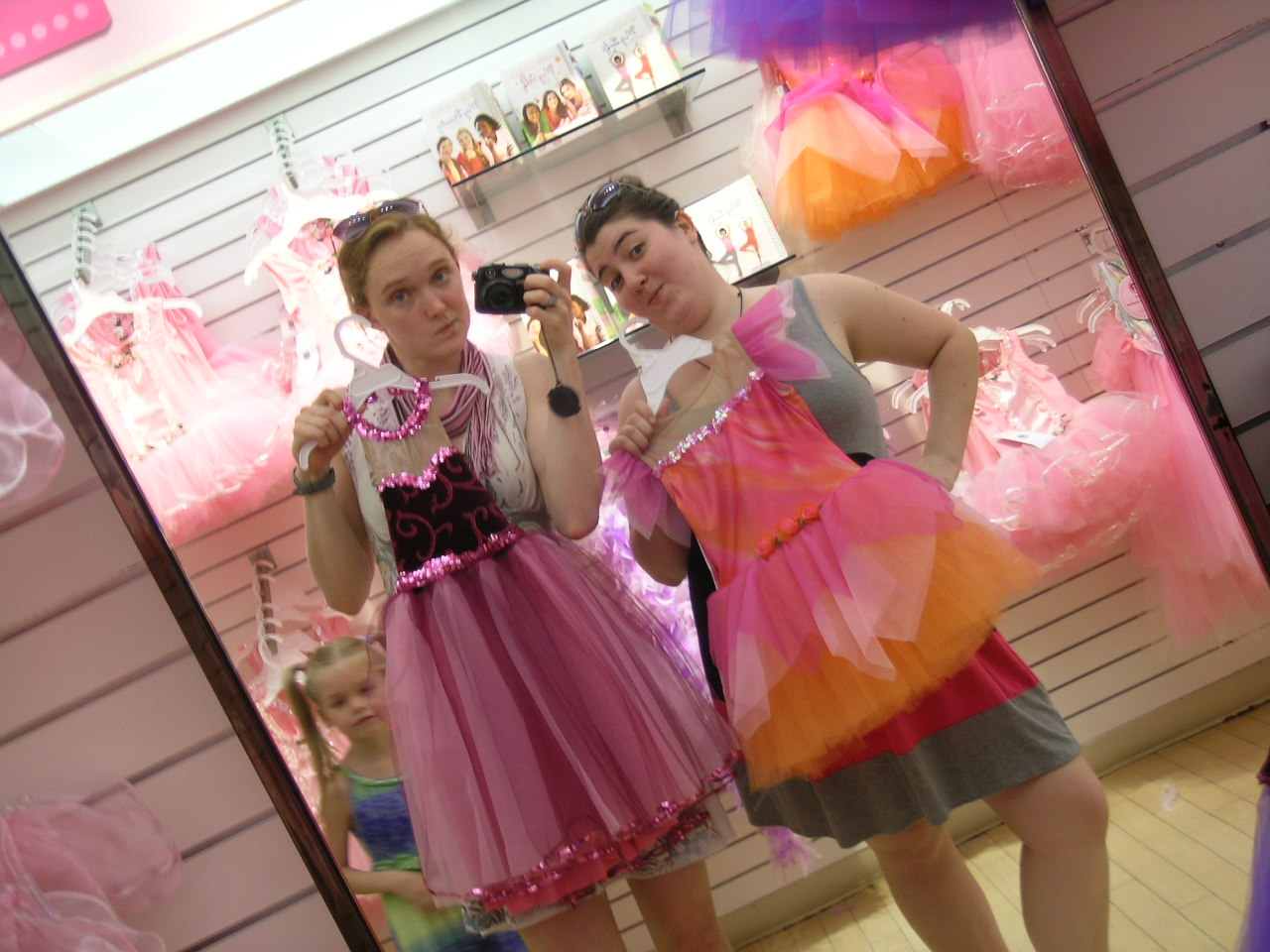 When I came to MIT, I wanted to be a biology researcher. My life goal was to be published in big science journals, so I worked in three different labs during my undergraduate years. One of those experiences was a year-long UROP working with polymers as a cell environment. At the end of the project, I asked my supervisor if I could write an article for the MIT Undergraduate Research Journal, and she said yes! So, within a few months, I got my first research "publication." It was small, but it was a start.
And that was when I realized that I could actually get things done with my writing. Ideas would hit me at night and I jumped out of bed to start typing. In fact, I started my first draft of this entry at 1:20AM because I was too afraid the narrative would escape me in the morning.
One of my favorite memories of MIT will be writing this article, which I had been working on for two months as I talked with MIT's former President, Vice President and Secretary of the Corporation, and Chancellor along with countless faculty, staff, students, and alumni. People came up to me to tell me they read the article with tears in their eyes.
None of my research had ever moved someone liked that before. I've never turned in a pset and heard a grader say, "wow, that really made me change the way I think about things." But I've found something that can have that effect, and I don't want to let it go.
And before anyone scoffs to say why I love writing at a tech school, this past semester I wrote grant proposals for a writing project on biomedical engineering in Vietnam this summer, and it was that writing that convinced a very generous individual to offer guidance through my planning stages. I wouldn't have the vision for this project if it wasn't for effective writing.
When I came to MIT, I generally stuck to the safe road. This summer, thanks to MISTI I'm going to a country I've never been to before to work in an industry I have little experience in and speak a language I've only been studying since January. It's terrifying, yes, but I know that by Thanksgiving I will know about all those things and much more.
When I came to MIT, I knew very few people. I walked down the hallway of Baker House, dropped my stuff off in my room, and started knocking on doors to meet people. I met a sophomore who was still my friend even as she graduated last year. Now, I feel like a member of a larger community.
As the last touch of my final entry, I wanted to leave some closing thoughts for the youngn's out there. I realize it comes after Elizabeth's amazing doodles of inspiration, and can't touch the epicness of this and this, but consider this your extra helping of MIT advice: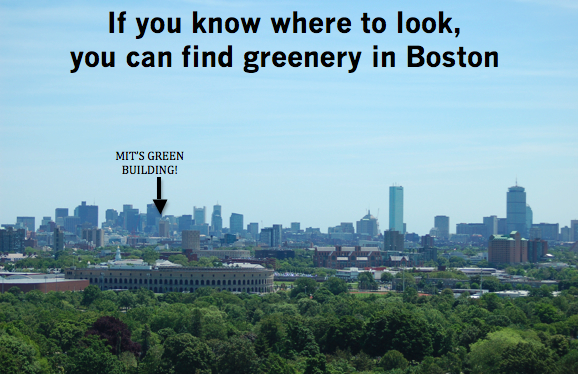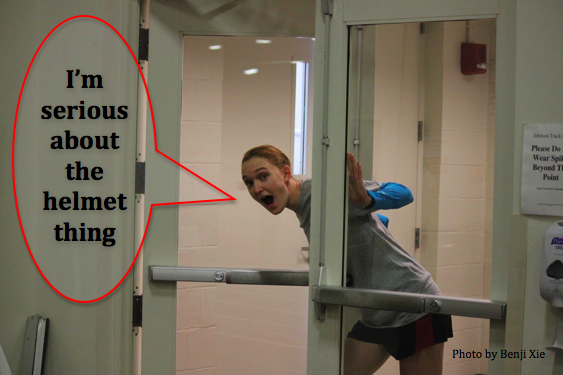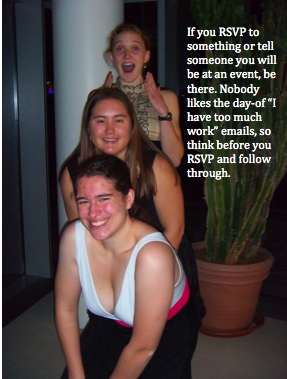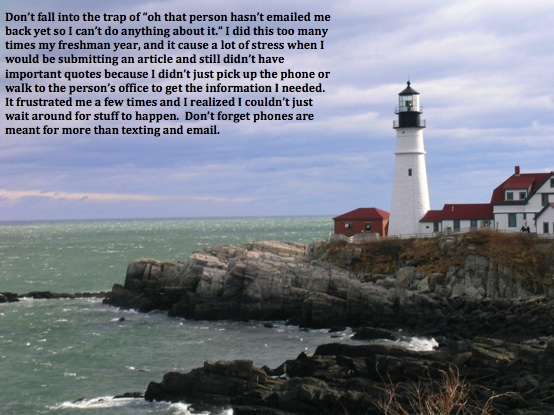 These are just some of the seniors of Baker House! Josh, Juan, Alisha, Tim the Beaver, Mary, Yun, me, and Allison celebrated the end of 4 great years.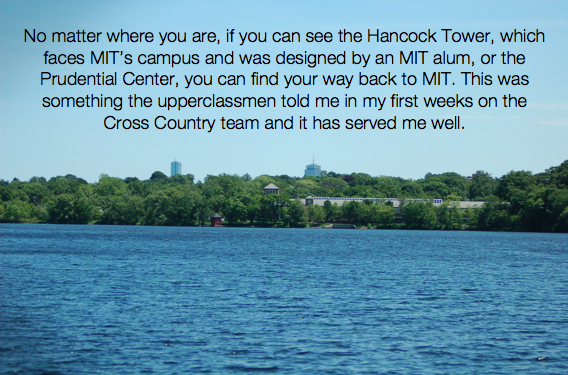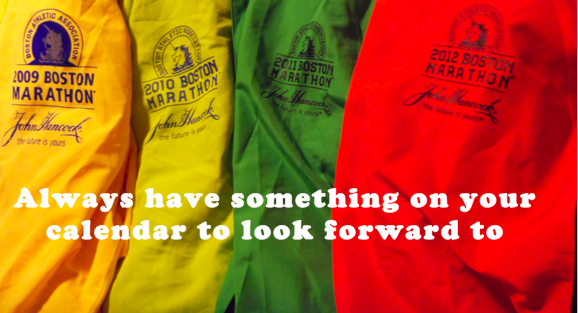 And, above all else: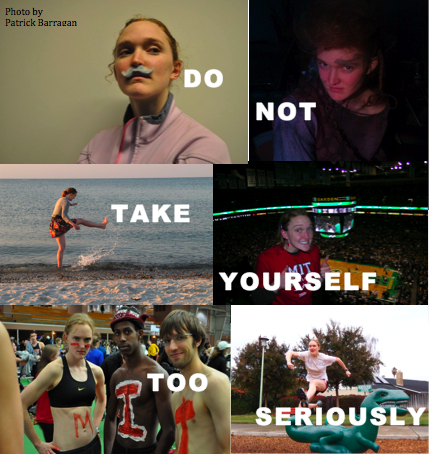 Oddly enough, I am really going to miss doing workouts on the outdoor track in October, when the sunset behind Simmons is actually brilliant.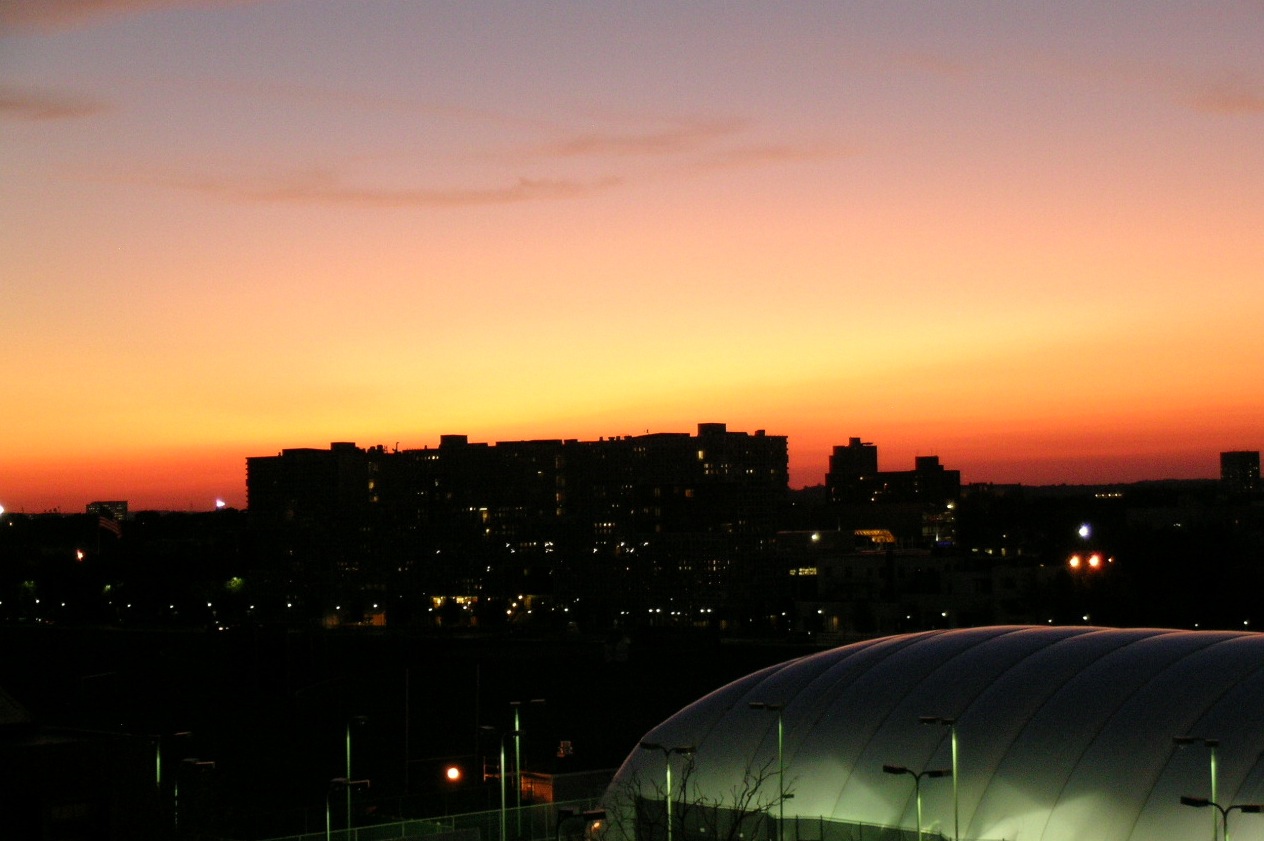 And you know what? I'm even going to miss that one bird outside my dorm room window whose chirping has teased me during many late nights starting around 2:30. I only say that because I could hear it when I started drafting this entry. It's yet another memory I'll take with me from MIT.