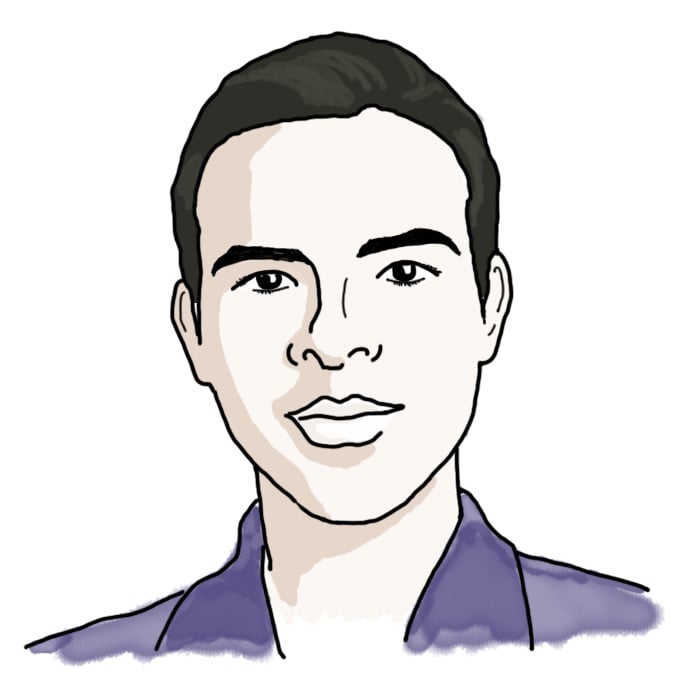 Revolutionary Technologies at TechCrunch DisruptNY

by Erick P. '17
breathing office walls and credit-card sized computers
TechCrunch DisruptNY 2016 was an absolutely amazing experience. For five days I hung out with startup founders, venture capitalists, hackers, journalists, tech bloggers, and fellow student entrepreneurs. I listened to CEOs, celebrities, investors, and visionaries talk about their companies and the future of their industries.
Sadly, Disrupt fell on the same weekend as MIT's historic centennial Moving Day celebration, so I'll always regret that I missed what was literally the party of the century, but I'm still thankful to have attended Disrupt and to have made new friendships in the startup community from cities all over the US.
Getting to Disrupt was quite the story. Tickets were a couple thousand dollars. But, my friends and I found out that you could obtain tickets for free if you participated and placed in the TechCrunch Disrupt Hackathon the weekend before. Tickets to the hackathon were going by fast, as the first round sold out eight minutes after it was announced. So, I made a script that would text me an alert as soon as the next round of tickets were announced. A week later it went off and I immediately dropped everything to purchase them. Only after finishing my purchase and breathing a sigh of relief did I realize that I registered myself as "Erick Erick". Luckily, I got that fixed before they printed out a badge for me that had my first name on it twice.
Going home to New Jersey was fun. I got to spend time with my family whenever I wasn't at Disrupt. From my house each morning I went to the train station, took it a few stops, switched to another train, took it to Penn Station, switched over to the Metro, took it to downtown Brooklyn, then finally switched over to a bus to get to the Brooklyn Cruise Terminal where Disrupt was. So yeah, that was annoying and took two hours, but worth it.
TechCrunch Disrupt Hackathon

My first ever hackathon was exactly how I imagined it: 24 hours straight of hundreds of people huddled around different tables all either coding or messing around with hardware, sponsoring companies offering prizes for use of their APIs, and copious amounts of energy drinks, caffeine, and junk food all day.
Next morning was the pitch competition and awards ceremony, with over 100 consecutive minute-long pitches from every participating team. There were some very interesting projects, with the top three winners being AlexaSite, a service that lets you code websites with just your voice, Bumperz, a collision avoidance technology for your car, and Hungry Host, an app that tells what you can cook up with whatever you currently have in your fridge.
TechCrunch Disrupt Conference

The conference started at 9 am on Monday morning. The main area was divided into "Startup Battlefield", "Startup Alley", and "Partners/Sponsors". In the "Startup Battlefield" aisles, 20 startups showcased their products and later in the day pitched on stage in front of a panel of judges to compete for $50,000. In "Startup Alley", over 100 interesting and innovative startups promoted their products over the course of the three days. Each day the audience could vote for a "wildcard" from the Startup Alley to pitch and compete on stage with the other startups in Startup Battlefield.
There was no sign of Pied Piper, but I did get to talk to companies that were working on technologies just as revolutionary.
Artveoli made a device that can convert carbon dioxide into oxygen in much higher quantities than plants of the same size can. Technology like this currently exists in the form of photobioreactors, but they usually need to be very large and bulky to generate enough biomass. Artveoli miniaturized the photobioreactor by using microfluidic technology to store enhanced algae in much higher densities. Their initial strategy is to sell these devices to businesses as paintings that can be hung up and photosynthesize in the background. But long term, they hope their integrate their technology into the HVAC systems or even the very walls of the offices, letting walls "breathe" carbon dioxide into oxygen like plants and effectively turn humanity's standing structures into enormous, photosynthesizing trees.
Arnouse Digital Devices built a portable computer the size of a credit card. Not impressive? Raspberry Pi's are mini-computers too. Only difference is that this is a 128GB SSD, 8GB DDR3 RAM computer running Windows 10 Pro edition on an Intel Core i7 CPU. Plug one into any monitor and you have a computer that's more powerful than most PCs on the market today while using 90% less energy. It's also waterproof, shockproof, and fire resistant. You can run it over with a car, smash it with a hammer, boil it, and freeze it and it'll still work. You can't buy one right now as an individual because they're too busy fulfilling orders from Lockheed Martin, Raytheon, MIT, the MIT Lincoln Laboratory, the FBI, the Department of Defense, the United States Army and the Navy, the Department of Homeland Security, the Department of State, and the Department of Justice. However, they'll soon be releasing a version for law enforcement and small businesses as well as for individuals.
GeoOrbital, a startup grown right in Boston, lets you replace the front wheel of any bike with theirs to turn your bike into an electric bike that can go up to 20mph and ride 50 miles per charge. Their Kickstarter has gone viral and has currently raised over $800,000.
TechCrunch Disrupt Speakers
The panels and talks were just as interesting as the pitches. Experts came from all over to speak about their companies and industries, from Jessica Alba, Casey Neistat, Chris Milk. There were VR visionaries, TechCrunch bloggers, MIT alums. The auditorium was packed for each presentation.

The packed auditorium at TechCrunch DisruptNY.

The Honest Company Founder Jessica Alba and  CMO Chris Thorne discuss their company's latest updates.

Casey Neistat telling the audience the stories of how he became such a popular YouTube celebrity.

AOL CEO Tim Armstrong, Co-Founder of Union Square Ventures and MIT alum Fred Wilson, and TechCrunch Reporter Matt Lynley on the future trends of the technology industry.

Chris Milk, Founder and CEO of virtual reality company Vrse, and John Constine, TechCrunch Editor-At-Large, on the future of virtual reality storytelling.
Of course, MIT classes didn't just stop for me to attend this conference. First, I had to get ok's from each of my professors for me to miss the last week of classes. I also still had multiple final assignments that I had to finish. During most breaks and in-between some panels, I pulled out my laptop and typed away at my assignments. On my commute home I worked, and at night I slept only a few hours, then I napped on the commute back to Disrupt. I didn't want to miss any deadlines, but I managed to submit everything on time.
The last day of was particularly hectic. The conference ended at 6 pm but I had to be back in Boston by 5 to help set up for the MIT $100K competition. So, I packed in the early morning and brought my suitcase to Disrupt, then at noon went straight from Brooklyn to Manhattan for the next bus out of NYC to Boston. I made it back in time for the MIT $100K finale, which in itself was another amazing event for another day's story.