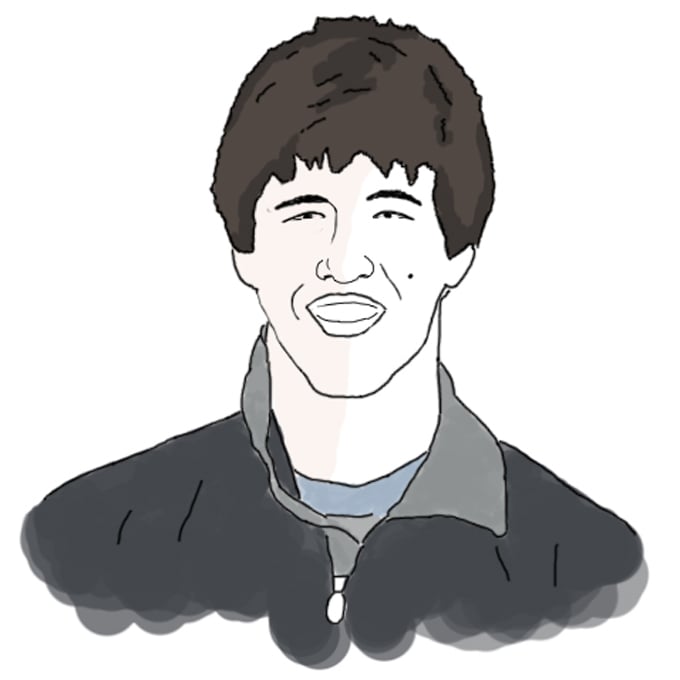 Tips for navigating your first month here with a Greek life emphasis
This post is for incoming freshmen (with a slight bias toward freshmen guys because I'm going to talk about my rush). You've probably started packing for your adventure and I hope you're shaking with excitement. You're about to walk, drive, pogo stick, fly or boat to Cambridge, MA and move into one of 12 official MIT dorms. Once you arrive, you will be inundated with exciting possibilities. Much like CPW, you will be fantastically overbooked. This campus never sleeps (but I encourage you to). You can't do it all here at MIT. So take advantage of opportunities that interest you. You're no longer trying to impress anybody. Cleaning the banks of the Charles River versus a trip to New Hampshire to try indoor skydiving? You choose. Try not to idle- especially during pre-orientation (if you're doing one), REX, orientation and rush. There's simply too much happening to sit back.
I loved my first semester here at MIT. So much going on, pass/no record grading, acclimating to city life and being in one of the neatest peer groups in the world. So many of my fondest memories and experiences from my freshman fall stem from rushing and joining a fraternity.
Going greek has been one of the best decisions of my life. And that was totally unexpected. Throughout high school, I hadn't put much thought into the Greek system. When my older brother pledged a fraternity at Bucknell University, I envisioned news clippings about horrendous hazing incidents and alcohol related deaths. He came home for Thanksgving that year lacking on partying or hazing stories, instead speaking of the intense connection– 'brotherhood' he called it– that he felt with his fellow fraternity members. I slowly shook my head. I couldn't understand the value of committing to a certain social and support group for all of college. It seemed so silly. Pointless even.
When I arrived at MIT in the fall of 2009, I was still skeptical of the fraternity model despite meeting some really cool guys who happened to be affiliated during my CPW. Rush week immediately follows orientation, and overlaps slightly with the start of classes. What the heck, I thought, I'll go through rush and see what these fraternities are like. I certainly didn't plan on joining one though. I expected rush to be a week of partying, a week of late nights, a week of college-sized mischief, popped collars and penny loafers.
MIT enforces strict rules during rush week to ensure safety and fairness for all participants, and while these rules may have an impact on the nature of the late nights, it was still a week of late nights. I can't comment on sorority recruitment (except that most of the girls agree it's not nearly as fun as rush!).
During my rush week, I met hundreds of fraternity guys. Each fraternity I visited (MIT has 26 of them!) had a different flavor. Some were fancy, some were simple, some seemed more social and some were more academically inclined. It was up to me to decide which tasted right. As I sampled each, I couldn't help but take advantage of the incredible perks of rush week for freshmen guys– free steak and lobster dinners, boat cruises, trips to Fenway park, rides on Segways, free F-1 go cart racing and adventures to sandy New Hampshire beaches. Many non affiliated students view rush as a waste of thousands of dollars, a bribing system to attract kids based on the false premise that all fraternities eat steak and lobster every night and go indoor skydiving weekly. Well, I'll break the news to you freshmen. Rush events are fake. But rush is meant to introduce you to every greek organization that you care to learn about, not to show you the day to day life of all greek members. After all, REX (days before orientation where you decide which dorm to live in for the year) is fake too! McGregor, to my knowledge, doesn't rent an inflatable boxing ring every weekend! (I loved that event though!) That doesn't mean you shouldn't go through it, or enjoy it.
So my advice to you, incoming freshman– Drop your preconceived notions about the Greek system, if you have them. Actually, drop all your preconceived notions about… well… everything. MIT is unique. And you'll see soon enough! As for me– I met great guys from many fraternities and ultimately had a tough choice on which house I wanted to pledge. I decided on Sigma Chi– it was the right fit for me. A unique blend of academic vibrancy, social events, location, athletic participation and overall culture that matched what I want out of my time at MIT. Now Sigma Chi might not be right for you. Perhaps no fraternity is. But you might as well try them out during rush week. The answer, after all, is yes.