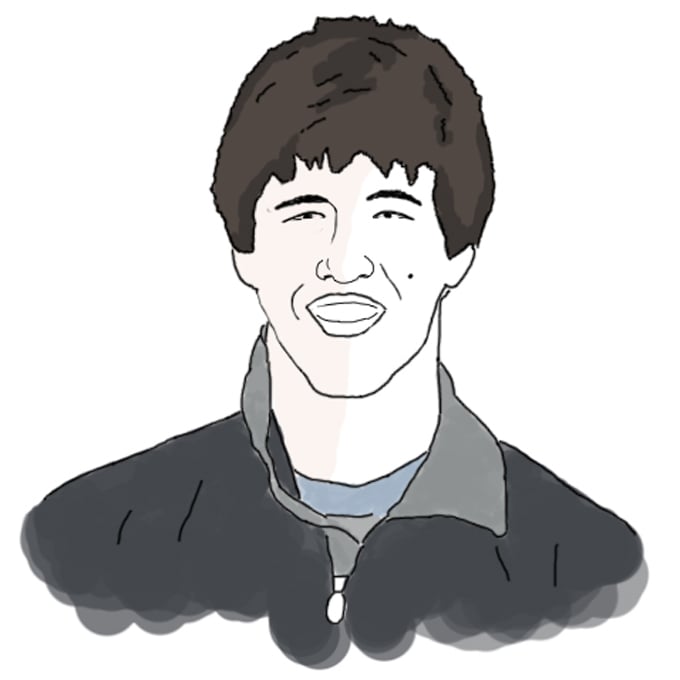 Biography
Remember that part in Ironman where Tony Stark builds a bullet-proof exoskeleton decked out with flamethrowers, rocket launchers and full propulsion? I applied to MIT on the heels of watching that. I wanted to master the rapid in-cave prototyping skills that Stark displayed, and I figured that earning a brass rat (our school ring) would be the obvious first step. So I applied and, through some combination of luck and perhaps a misplaced folder in the admissions office, got in.
My name is Gabe Blanchet and I'm here to offer a glimpse into my life as I bend, twist, sprint and knock my way through MIT. First, a disclaimer- I don't really love doing integrals, I don't wear glasses unless it's sunny, I never wear socks with sandals and I make a sincere effort not to study on Saturdays. That's pretty much where my don'ts and dislikes end. New experiences are my heart and soul, and I seize opportunities faster than rabbits reproduce. I love to design/prototype/build my ideas (hence my Course 2A major), I sit by the Charles and watch the sails float by when I'm feeling overwhelmed and I really enjoy scoring goals (sniping G's actually) in hockey and lacrosse.
I've loved my classes so far, but they make up only a fraction of my experience since starting here. I treasure research (through UROP), being young and free in Boston, having the opportunity to compete in hockey and lacrosse and living and growing as a Brother in the Sigma Chi fraternity. I'm a proud member of the Class of 2013 but I'm a few units (quite a few actually) behind because I took a voluntary withdrawal from the Institute my sophomore spring to thru-hike the Appalachian Trail.
While my decision to apply may have come in a strange and impulsive manner, my confidence that MIT is the place for me has grown so that I can tell you that I would be happier nowhere else. MIT is fun, fast and chock full of opportunities, resources, vibrant and unique people, ground breaking research, competitive sports teams and committed professors and coaches. What sets MIT far ahead from other research universities, for me, is that we are here for four years gaining the knowledge and leadership skills to truly make the world a better place.
I am super lucky to continue having some unique and occasionally surreal experiences. I'll share a bunch of these through my posts, but don't hesitate to email me if you want anything.
Cheers,
Babe (darn you autocorrect!)