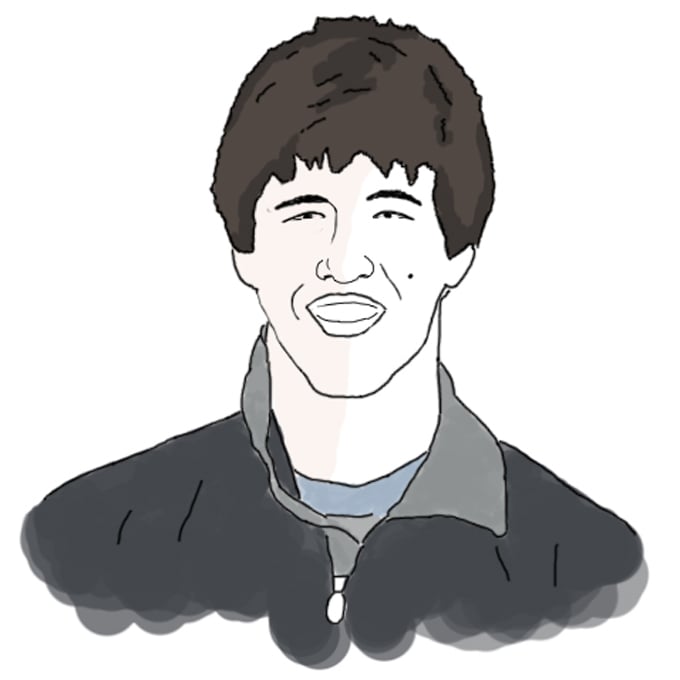 I'd Like Your Help With My Letter to President Obama…

by Gabe B. '13
What I'm up to in 21W.747 (Rhetoric) class these days.
I'm in a cool HASS (Humanities, Arts, and Social Sciences) class this semester. A very cool HASS class. It's simply called 'Rhetoric' and we study the art of persuasion. Now the art of persuasion, whether moral or not, is all around us. Its fruits are bore on every billboard, every cereal box, every political speech, and in the vast majority of conversations and social interactions. Through the roundtable conversations, the semiweekly reading handouts, the oral debate, or the 3 essays we've crafted, I have become vastly more aware of the messages and undertones of which we typically aren't concious. Sometimes I catch myself grinning as our hockey coach, Dave Hunter, attempts to motivate us for the next period using a strong appeal to emotion (pathos). Sometimes he focuses much more heavily on an appeal to our logic (logos) by quoting statistics on shot blocks and big hits from our previous period. But the key here is that I am more aware. Professor Levine has crafted a curriculum to make us more aware of the motivations of others and of ourselves.
Our most recent essay assignment is particularly interesting to me. Professor Levine has tasked us with crafting letters to President Obama detailing our position and recommendation on the politically tortuous issuance of the presidential permit to run an oil pipeline from the Canadian Tar Sands to the Gulf Coast known as the Keystone XL Pipeline project. The permit is being pursued by a company called TransCanada, that seeks to invest ~5.4 billion dollars into this pipeline. They hoped to begin construction of the pipeline in 2009 but the President has delayed his decision indefinetly.
So, here's my proposal:
At the very least, I post this here to give you a glimpse of what a writing assignment at MIT can look like. To preface that- I found this to be a challenging assignment and I spent a considerable amount of time on it.
At the very most, you can help me (totally voluntary). If you have any ideas on how I can make this letter to President Obama more effective, please share them in the comments. Remember who the letter's intended audience is (President Obama). I'm not really looking for you to disagree with my thesis, but I'd rather that you help me craft a powerful and persuasive letter (tone, arrangement/paragraph structure). I have no obligation to change anything, but as the comments come in over the next week or two, I'll continually edit my letter (so check back for updates, if you fancy). I'm basically crowd-sourcing my rewrite (but don't worry, my professor knows I'm getting your help!)
---
Gabriel Blanchet
21W.747 Essay #3
Dear President Obama,
Approving the KXL pipeline will ensure a steady supply of the oil on which we are so reliant, even as we labor incessantly to transition away from it. In my Rhetoric class at MIT we've been examining the political reality and rhetoric surrounding this controversial issue. My entire class was struck by the fact that by 2020, shale oil extraction from the northeast corner of Alberta will more than double whether or not the KXL pipeline is constructed.[i] Supply follows demand, and the world demands oil. If the Keystone XL pipeline proposal is terminated, Canadian oil will be shipped overseas in greater quantities to places like Southeast Asia where carbon emissions and refinery techniques are poorly regulated. When opponents of the pipeline note that an environmentally-friendly president would "leave the oil underground"[ii], they neglect to account for the other nations which will undoubtedly take the same oil out of the ground if we do not. Countries with less environmentally friendly oil consumption policies will still require oil, but why ship it from our continent to theirs?
Now I don't like oil– exploitation of this finite resource is dirtying our planet. I'm about to graduate from MIT with a degree in mechanical engineering and, frankly, I want to be a real leader in the world my generation will soon inherit from you. I am excited about the prospect of a carbon neutral agenda, just as you are. But we must overcome personal agendas and focus on steering our nation and world to a prosperous, secure and sustainable future. TransCanada's proposal for construction of the multi-billion dollar Keystone XL Pipeline through the United States is controversial, as it should be. While estimates of scale vary widely, opponents argue that the pipeline impacts the environment too much to warrant its construction despite the US jobs created, tax revenue possibilities or the more stable nature of Canadian oil.. Even discounting the massive number of short term construction jobs created, if the KXL project is similar to other pipeline projects like the Trans-Alaska-Pipeline System, it will be surveyed several times per day by workers (by air, on foot, and via road) once constructed. Additionally, mechanical devices deployed by workers will perform maintenance inside of the pipeline daily. These devices must be designed and built somewhere (MIT!) and that, in itself, is a job creation mechanism.
The great strength of our American government lies in its ability to influence policy formation and provide incentives for targeted growth, not to micromanage individual projects. Your role as President provides you with an opportunity to approve and legislate broad-reaching policies and regulations to steer our nation to a prosperous and secure future. Here is my suggestion: Approve the pipeline project, with strict guidelines and expectations for enhanced safety measures (including detailed spill mitigation and response plans) and more careful navigation through environmentally fragile areas (such as the Ogallala aquifer and Nebraska Sandhills). Simultaneously increase the R&D funding of alternative energy technologies, with a sharp focus on immediate cost-competitive alternatives. Offset this funding increase with the federal taxes and fees associated with TransCanada's construction and operation of the KXL pipeline.
By so doing, you will be enhancing America's ability to lead in engineering innovative solutions to our energy concerns while addressing the loud-spoken environmentalist movement by raising taxes and fees on the pipeline. Our Nation will flourish by means of capitalism. According to a poll commissioned by the American Petroleum Institute, a majority of US voters would prefer to rely on oil supplied by Canada than by other foreign countries. In fact, 80% of respondents noted that the US government should support the use of Canadian oil and the pipelines that transport it.[v] Although the environmental movement is insightful and influential, I urge you to pursue this option with vigor. Even at MIT, where groundbreaking research and innovation in the field of alternative energy sources occurs daily, we rely on oil to conduct experiments, light our classrooms, and help us do research as we innovate oil's replacement technologies.
Respectfully, and with great admiration for the work you do and the decisions you make,
Gabriel V Blanchet
MIT Class of 2013
American Citizen
_______________________________________
[i] Omaha.com. Omaha World-Herald. "Birthplace of pipeline controversy" Published October 23rd, 2011. http://www.omaha.com/article/20111023/NEWS01/710239925 Accessed November 16th, 2011.
[ii] "Profits Before Environment." New York Times- The Opinion Pages. August 30th, 2011. http://opinionator.blogs.nytimes.com/2011/08/30/profits-before-environment/ Accessed November 15th, 2011.
[iii] "Jobs in the Pipeline." Wall Street Journal Editorial. July 7th, 2011.
[iv] "Jobs in the Pipeline." Wall Street Journal Editorial. July 7th, 2011.
[v] "Americans want more Canadian Oil, Survey says." Houston Business Journal. November 4th, 2011. http://www.bizjournals.com/houston/news/2011/11/04/americans-want-more-canadian-oil.html Accessed November 15th, 2011.
---
So, there you have it. That's my letter, as it stands. Comment with suggestions, but remember I'm not looking to change the thesis, but rather tweak the tone and structure to make it have a more powerful impact on President Obama.
If it's good enough, after all, it will land on his desk :)
17 responses to "I'd Like Your Help With My Letter to President Obama…"