Occasionally as I lie in bed at night puzzling over the hecticness that is so typical of life here at MIT, I hear piano chords playing on repeat from the floor above. I always smile. I know the musician, and I love his music.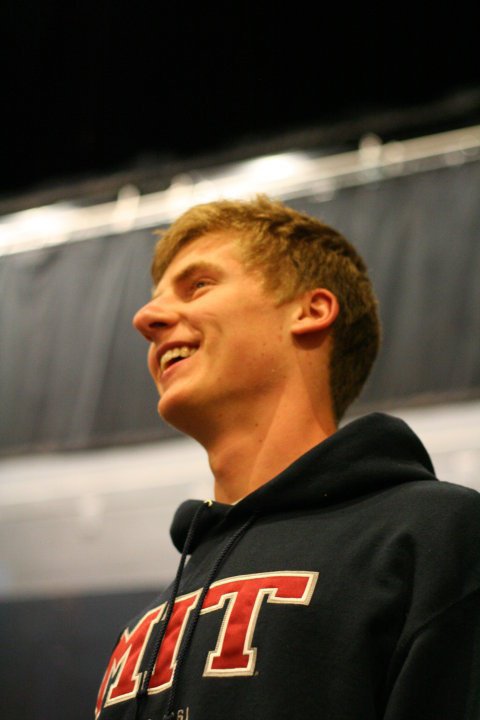 Joey Perricone is a sophomore studying physics and math (courses 8 & 18). He's in my fraternity- Sigma Chi- so we live together in our chapter house on Beacon Street on the Boston side of the Charles river. In addition to excelling in his coursework, Joey happens to be absurdly musically talented. Before enrolling at MIT, Joey drummed for 'Our Last Night'– a post-hardcore band Joey was deeply involved in. He helped write the band's music and played shows in front of hundreds of people in cities around the Northeast. Joey faced a tough choice in 2007 between continuing with the newly signed band or pursuing his passion for physics at MIT. He chose to study here at MIT, but that doesn't mean he's abandoned his musical career- Joey Perricone has simply shifted musical gears.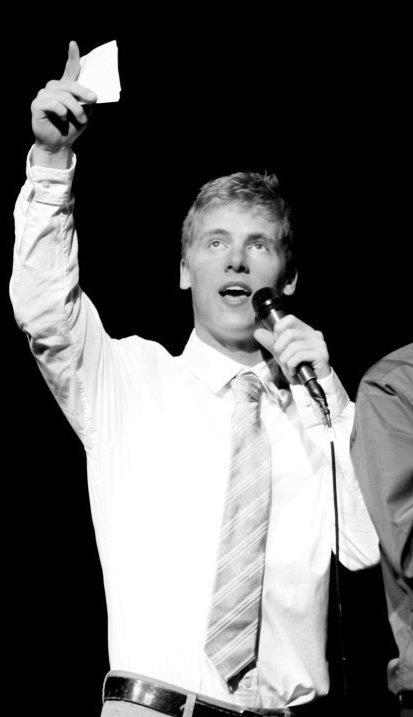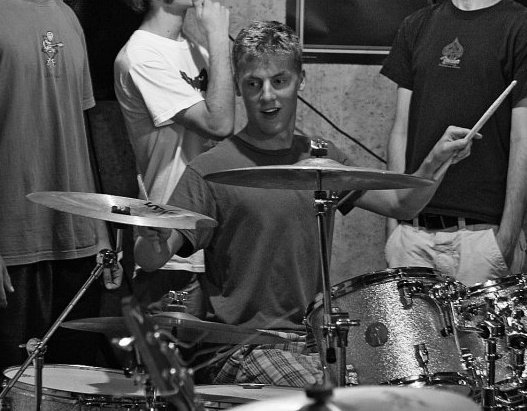 Joey shifted from hardcore genre to a super catchy pop/rock genre and now writes and records a few songs each month. In addition to drumming and piano, Joey strums guitar and belts out vocals. Our chapter usually gets a sneak preview before Joey posts his songs to Youtube for the world to listen to. He most recently performed his song "Birds in the Sky" at SK Late Night on October 7th. (A campus-wide talent show hosted annually by the Sigma Kappa sorority).
Below are links to a brief sampling of Joey's most recent work. If you like any of his songs, share them. Make them viral. Share them on facebook, tweet about them, comment on them, and 'like' the heck out of them. Joey, after all, doesn't have enough time in his days to promote his music just yet. He's too busy working out the effects that super-fast neutrinos will have on special relativity.
---
Our World (posted 10/18) – My favorite song so far. Super catchy.
Birds In the Sky (posted 9/26) – A very profound listen. Love it.
Piano Score E (posted 6/23) – A more traditional piano piece.
---
So to all applicants who have an interest outside of the traditional classroom, let Joey serve as proof that you can balence your extracurricular passions with some hardcore classroom learning. And the place to do that is here, at MIT.
9 responses to "Multidimensional"