This was me about a year ago: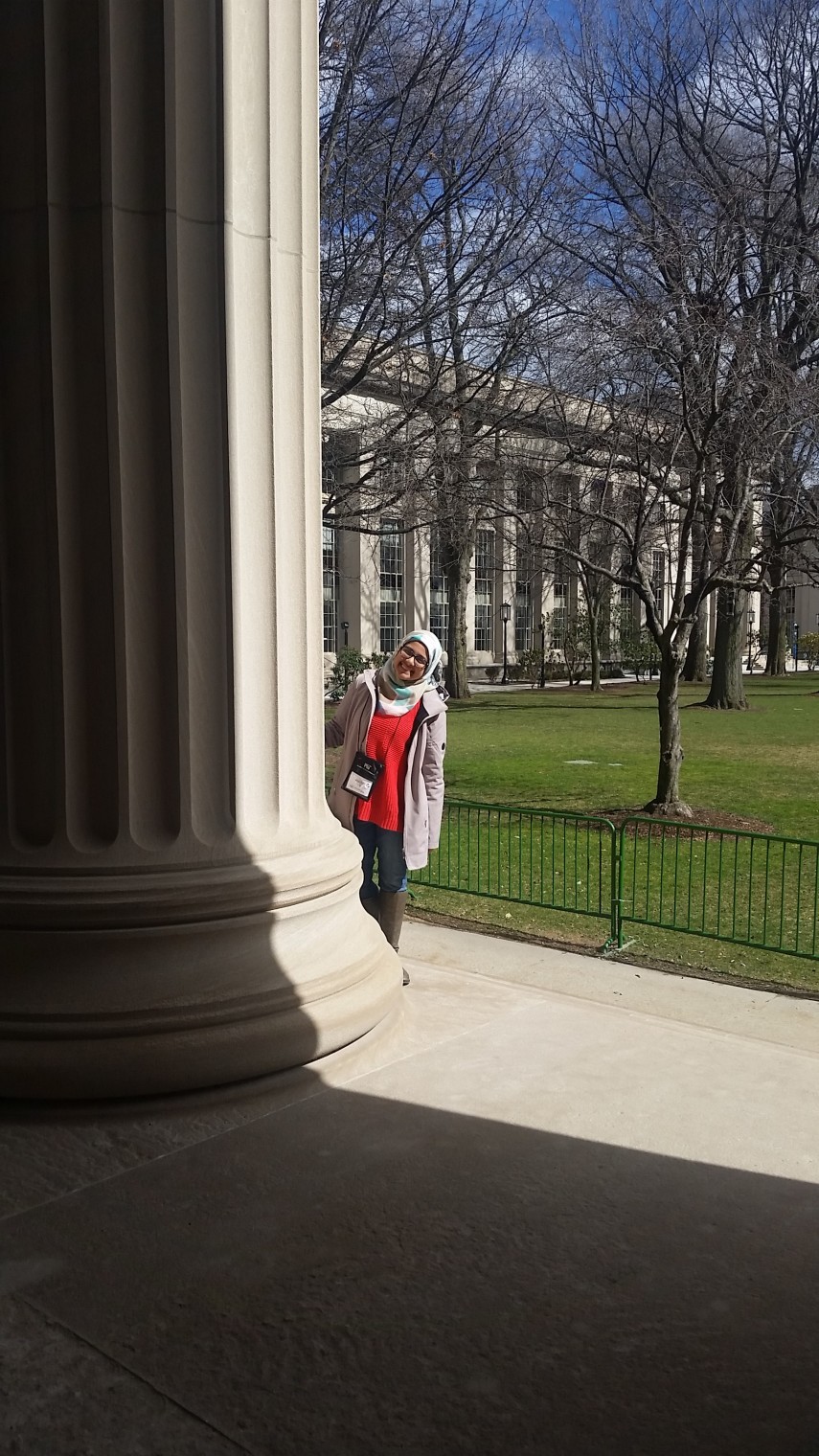 Even now, I remember what it felt like to finally be on MIT's campus. As my Uber pulled up on Mass Ave, the hustle and bustle of the street had a certain magic to it. The cars were stuck in place by commuter traffic and people rushed across the street as the signals changed. The sky was a pleasant grey, and my face felt the light drizzle that preceded a good rain. There isn't much that was happening. And yet, that moment is embedded into my mind. It's the first thing I experienced when I got on campus. It's a moment I won't ever forget.
This is me now:  
I woke up today, to a similarly pleasant scene. The sun is shining over the Boston skyline. The river moves with a gentleness, rowers float their way past my window. My roommate's prefrosh is up early (earlier than me!). She stares outside of the window, amazed by the scene in front of her. It reminds me of exactly one year ago. When, MIT was a new place that amazed me with every little thing. And ultimately it was the little things, that convinced me to make it my home away from home.
This year, I'm taking on a slightly different role. A smile forms on my face as I think about all of the prefrosh that will be checking-in throughout the course of the day. All the things I've taken for granted in a year suddenly have a new freshness to them. And with that freshness, I'm doing something different. This year, I'm chairing McCormick Hall's CPW. 16 events in 3 days. We've been planning for months. And as our CPW dreams come to life day by day, we're so hyped to be building new experiences for the PREFROSH!
Our CPW begins with the Costco run of a lifetime. Flavia, one of the Heads of House, drove us down yesterday and followed us around as we filled cart after cart with all kinds of goodies galore. As you can see, we have tons of chips, snacks, pancake batter and loads of fruit to name a few of the things we bought. I've shopped at Costco billions of times before, but I have to say that this was easily one of the most memorable runs.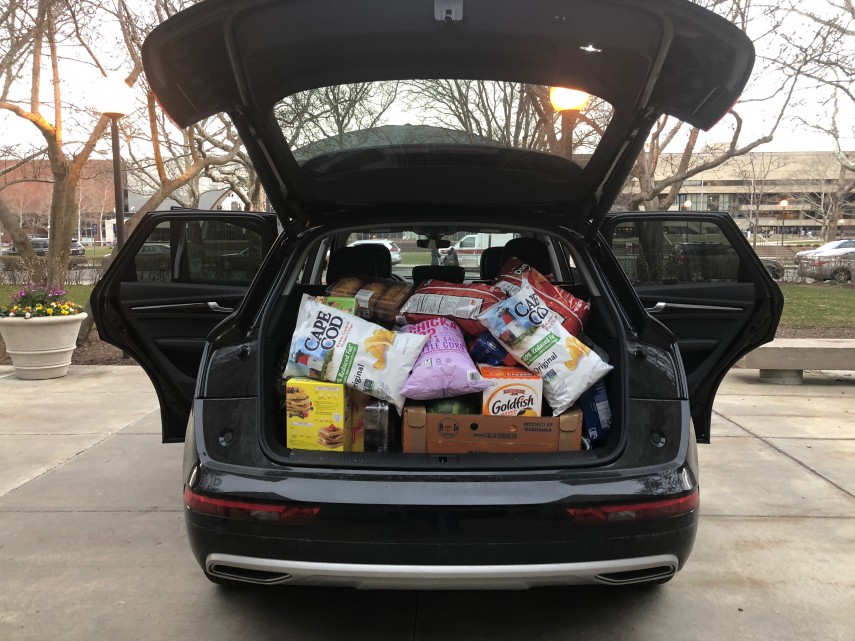 McCormick Hall transformed in Camp McCormick last night. There are picnic blankets galore, diy camp fires, lanterns and tents throughout the dorm! We were also out in the cold last night, chalking up the front with all of our CPW events.
We're welcoming the prefrosh hosted at McCormick with loads of love (and lots of sugar). We've got care packages for them, filled with great surprises. Can't say anymore.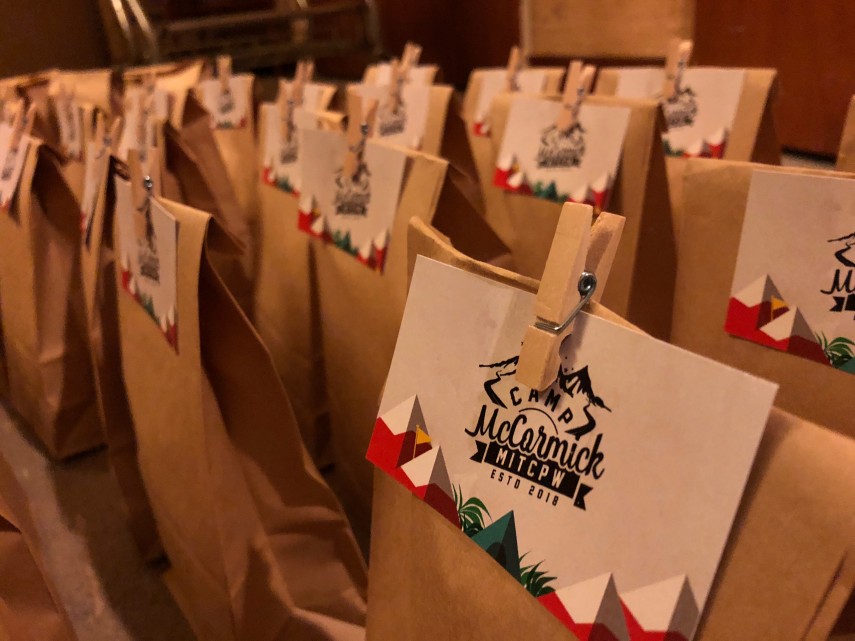 Another thing we've been working on is our escape rooms! McCormick has a series of date rooms from the golden days that we're converting into UROP supervisor offices! We've built the puzzle completely from scratch. You get 20 minutes to escape the room and secure a UROP! As a part of the building process, we've had many McCormick Residents try out the room. Let's just say that no one has been able to escape the room yet (impress us prefrosh!)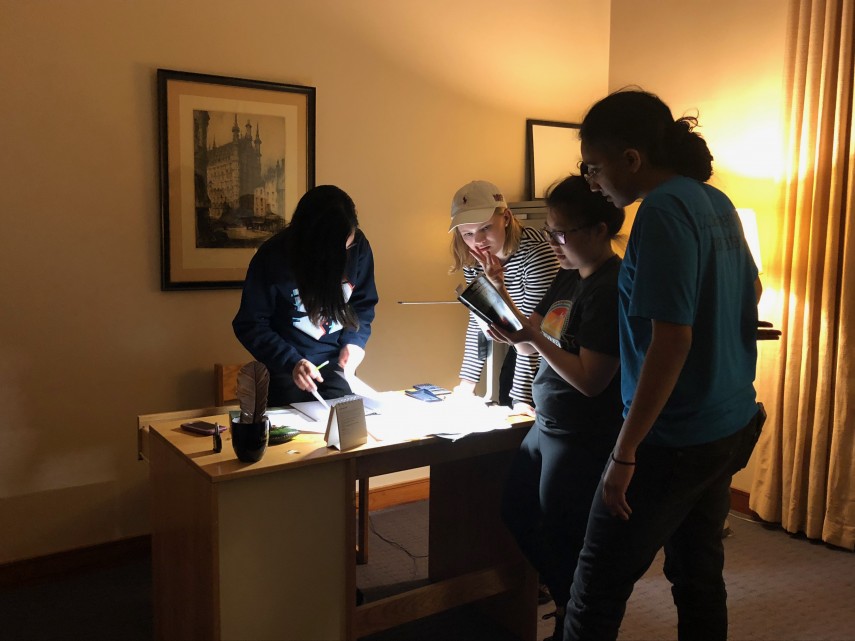 Our silent dance party headphones came in today and boy, do they look AMAZING. One of our chairs, our RLAD and our Head of House, Raul, tried them on. And they loved them! McCormick will be throwing it's first ever Silent Dance Party on Saturday night, be there or be square! We have a hundred neon headphones to pass out, along with lots of glow sticks, glow-in-the dark tape, and did I mention the blacklight bubbles?
There are many more things that we have planned at McCormick this weekend.  Personal recommendations? Go to Taste of Cambridge! We'll have lots of catered food from different restaurants through Cambridge! We will also be having our signature Fondue Night on Saturday. There will be lots of cut fruit and lots of chocolate!!  Our Head of House will also be making his famous Churros on Friday! We have Tosci's (easily the best ice cream around here) on Friday and will be making lots of smoothies on Saturday! Our elevators are postered with all that is happening!  Will we get sleep this weekend? Doubtful. Will we have the time of our lives being sleep-deprived? Absolutely.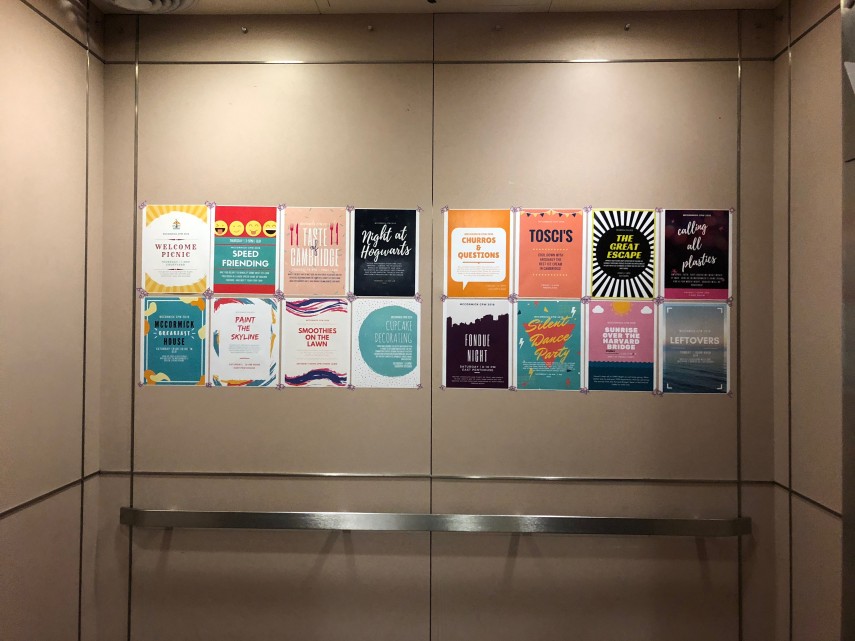 As the next three day, fly by before our eyes, I can't wait for all that is in store. My own prefrosh comes in later today, and in many ways, I will probably relive my own CPW through her. When I came to my own CPW, I was aware that a majority of it was student run. But now, as a chair, I truly understand the amount of work that goes in on the students' part. And we do it because we enjoy it. Because we remember our own CPW experiences, and want the very same if not better for the prefrosh that come after us. Because we are excited to meet all of you! So, welcome to MIT '22s!! We can't wait to get to know y'all. And as you make your way through your weekend, I hope that you meet many great people, expand your horizon and explore all that this place has to offer. And in the midst of all of that, take some time to get to know the upperclassmen that have made it all possible :)