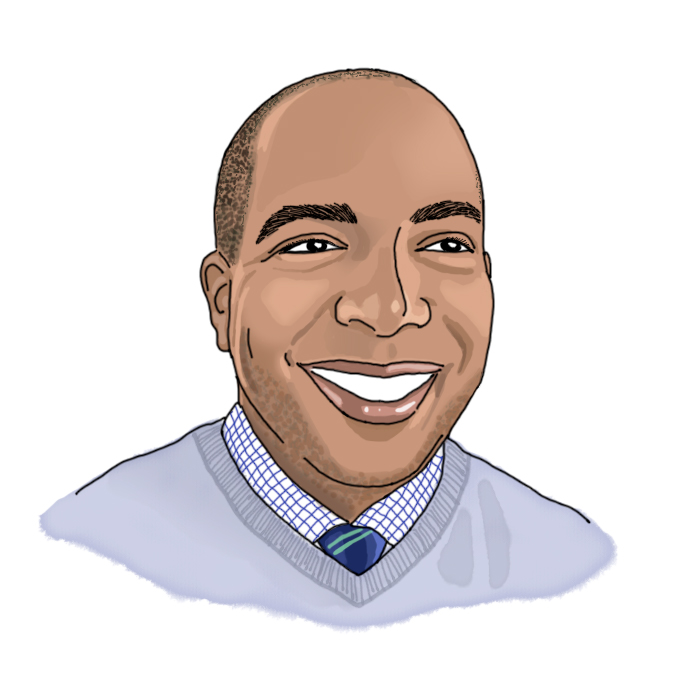 Which came first? The admit or the awesome...
Within the last few weeks, early action applicants received their admission decisions and the last of the regular action candidates clicked "submit" as the January 1 deadline came and went. For some the wait is over, while for others it has just begun.
In the admissions office, we are particularly conscious of the magnitude of this selection process, given the limited availability relative to the significant demand, for the exceptional opportunities that await. Since our desire is to make the best possible admission decisions, we utilize a wide range of sources to help confirm and validate our impressions of each applicant.
While this external validation is an absolutely essential aspect of the college admissions process, it is somewhat problematic that it frequently seems to be part of a continuous feedback loop.
Allow me to explain.
In a selective, competitive, holistic, merit-based admissions process, the information and insight that applicants share about themselves is critical, although potentially meaningless if not supported or otherwise corroborated by outside sources.
You say you're an excellent student who is highly proficient in math and science. We say great! Show me your transcript and test scores.
You say you're a leader in your school community. We say great! What do your teachers and school counselors have to say about you?
So even at the most fundamental level, external validation is both necessary and appropriate.
Where I think the use of external validation is less appropriate is reading too much into what an admission decision means. If you are offered admission to an institution, it means that you have the opportunity to matriculate. If you are not offered admission to an institution, it means that you do not have the opportunity to matriculate.
You might say "David, thanks for stating the obvious!" Yet I maintain that if it were obvious to everyone, then I wouldn't need to say it.
All too often students are lauded for being admitted to places like MIT, with the underlying rationale that they are awesome because they were admitted. Many students are awesome and deserving of accolades, and that is frequently why they were admitted. Not the other way around. A student does not become more awesome as a result of being admitted, but rather from what they achieve by taking advantage of the opportunity.
The flip side of this is that not receiving an offer of admission does not make an applicant less awesome. It just means that they need to be awesome somewhere else, and that is exactly what happens for students we are unable to admit. I had an alum recently share with me that although his highly accomplished grandson was not admitted to MIT, the grandson recently earned dual bachelors degrees elsewhere, and is currently pursuing a Ph.D. at Oxford on a full scholarship. (That seems pretty awesome to me.) While the alum acknowledged that he was initially disappointed, he reports that he is now grateful that his grandson was not admitted.
My point is that the admission decisions that we make are about a lot of things that have been discussed ad nauseum. Preparation, match, distinctions and intangibles are all considered. Since we are admitting 1 out of every 10 applicants, we end up splitting a lot of hairs while making agonizingly difficult choices. Regardless of the decision that we make on an application, that decision should not redefine how an individual sees them self, nor how others perceive them.
That may be too much to ask, and this may simply be another of my quixotic quests to change the nature of larger conversations about college admissions, but some things just need to be said if for no other reason than to highlight the things that should be most important.
70 responses to "The Trouble with External Validation"