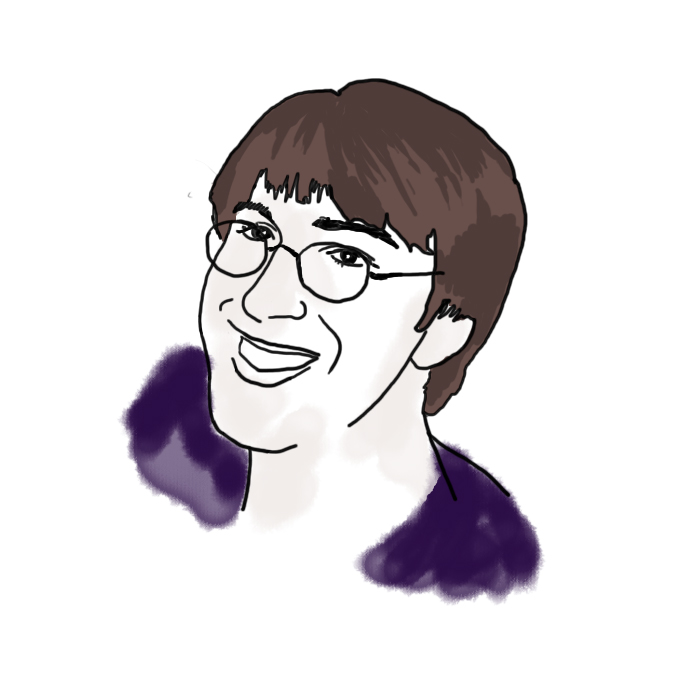 It's time for classes, moving, colorful dorm rooms, and new bloggers.
What does August mean to you? For me it used to mean that school was starting, summer was over – all kinds of depressing things like that. This time around, summer is over and school is starting (although not for a little while longer), but it's not depressing, because I'm taking classes that I want to take, classes that I find interesting. August is exciting, because I'm moving back into my dorm. And most importantly, friends that I haven't seen in 3 months are coming back to campus. This is what August means to me right now, and it's kind of weird, because I'm not used to August being exciting.
This, I think, is the point where I break to throw in the stereotypical self-introduction. Hi! I'm Evan. I'm in the Class of 2010 (which makes me a sophomore), and I'm Course VI (i.e. Electrical Engineering and Computer Science). Specifically, I'm VI-2 (i.e. Electrical Engineering and Computer Science, as opposed to just one or the other). Most of my waking life is spent in front of a computer, an electronics bench, or a Guitar Hero controller. I'm pretty much the stereotypical MIT Course Sixer.
I live in Burton-Conner, along with way too many other people. Unlike most of those people, though, I live on Conner 4, not Conner 2.
And yeah…there's my intro. Back to the other interesting stuff now.
The one unfortunate part of August is packing and moving. Although all of the dorms at MIT remain open for summer residents, my floor was closed down, so I decided that I wanted to experience living at East Campus, so I moved to Tetazoo, home of yet another blogger.
I had a good time, but I'm pretty ready to move back. Actually, I'm really excited because my room is no longer Institute Off-White (yes, that's a designated color around here). Different dorms have different rules about painting, but at Burton-Conner it's pretty easy: you tell the Housemanager that you want to paint and he always says yes. Then at the end of the year, you have to convince the person moving into your room that they like the color…or paint the room back to Institute Off-White.
Even though the approval process is easy, the painting process isn't so great. I spent most of the summer unsure of if I wanted to bother painting or not. But I decided about a week ago to go ahead and do it. My decision process went something like this:
(sitting around with some friends)
Me: Should I paint my room?
Megan '08: Yeah, you should. It makes it feel more awesome.
Me: Meh…I don't know…it's a lot of work for a room I'll have for 8 months…
Megan '08: Here – have my awesome tools that make painting really easy.
So I ended up painting my room. I made two trips to Home Depot (conveniently located a block away from a Red Line stop on the T), took down anything on the walls that would come off easily, took a day off of work (I'm UROPing at the Media Lab, but more on that some other time), made another trip to Home Depot (for the stuff I forgot), and then painted my room (it's now Athenian Green with Windsor Haze accents – check them out on Behr's website if you really want to know).
I'm not quite done yet – there are still some areas that need to be touched up, and I need to figure out how I'm going to paint on top of the "elephant" and "armadillo" – which is what we call the dressers. I'm pretty sure I need to climb on top to get to everything, but I feel like getting down will be really challenging, especially when I'm surrounded by wet paint.
(Here's a picture of an elephant and an armadillo, but they're not from my current room:)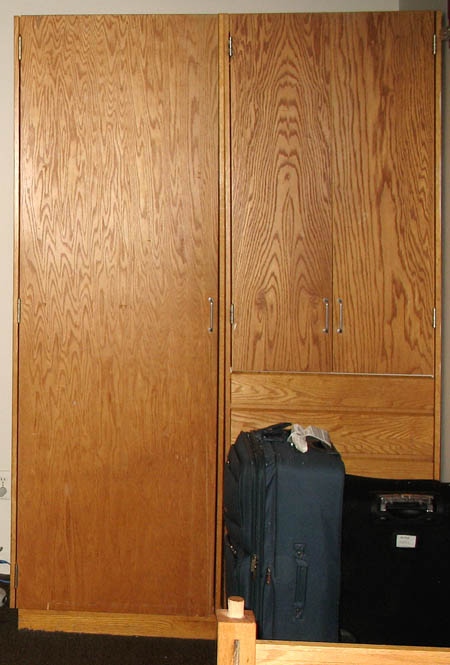 But I'm done enough that I can start thinking about the rest of the moving process. I'm starting to pack up my stuff, and this weekend some friends and I are going to split the cost of a Zipcar, move my stuff back to Burton-Conner, and then go to IKEA, Costco, Target, and just generally stock up on stuff we need for the beginning of the school year.
Oh – one more thing that you guys should know before I go. NO FIRST POSTS!
Seriously – I'll delete them myself if I see them. Go find a life…or something productive to say.
I'll be following this up with some various entries on what I do for fun, money, and class credit, but as always, feel free to leave questions, comments, suggestions, complaints, and ideas of what you'd like to hear more about.
28 responses to "The Meaning of August"