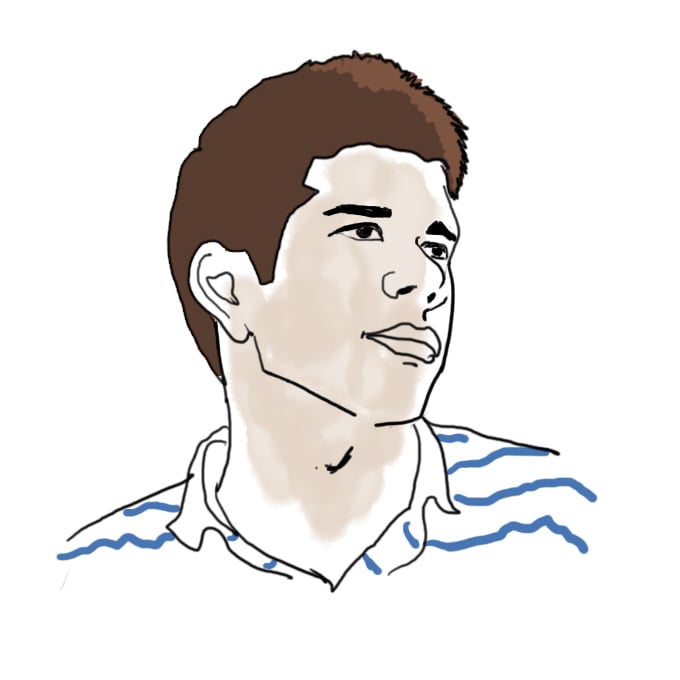 Things You Won't Have to Buy (or spend *that* much on)

by Emad T. '14
This one's especially for the incoming freshmen.
There are some big things coming to a close as my summer begins to wind down. I've got a life update on the way, but first, I thought I'd fill you in on some of MIT's not-so-well-known secrets. No, this isn't about our underground tunnels, pirate licenses, or food trucks – though those are all awesome. This concerns saving money and taking advantage of the perks of tuition, because there's actually a lot covered by that price that you end up paying.
In short, this is my brief, informal guide to get a little more bang for your MIT buck, based on things that I learned back when I was first on my way to MIT, as well as things that I've been steadily learning ever since.
Incoming freshmen, take note: you can get quite a lot of things, if you know where to look. Like…
Free food (and other stuff) (like a floppy disk drive, as if you'd ever need one)
The most reliable recruiting tactic one can use when holding an event is to offer free food. As a frugal freshman, you can use this to your advantage. Simply checking your MIT email for announcements from student groups or one of MIT's many offices should be enough to get you started. Don't forget that when you get to the Activities Midway, held on the final day of freshman orientation, you can sign yourself up for as many student group mailing lists as you'd like, thus growing your pool of potential free food sources.
If that isn't enough, there's always a few mailing lists you can check. When you get to campus, be sure to ask an upperclassman about reuse (a place for MIT people to give away things they no longer want), freefood (which is what it sounds like), and other mailing lists. I once scored a USB floppy disk drive and some software while making the rounds on reuse.
To give you even more of an idea of what you can get, the MIT office I worked at this summer gave out things like a handheld wet-dry vacuum cleaner, an office chair, tons of silverware and plates, and some desk organizers. I'd also recommend checking out Cam's old post on reuse; he managed to score a big ol' laundry list of stuff.
Tutorials from lynda.com
Say you've recently listened to PSY's Gangnam Style (which you absolutely loved), and you thought to yourself, "Hey, I bet that and Moves Like Jagger by Maroon 5 would make for a good mashup!" Or say you just got bored, and you decided that you want to make some music or something because it's Saturday.
So you download a trial version of Ableton Live, install it, and open everything up. What if you don't know how it works? Are you screwed?
If you have access to a site like lynda.com, a place where you can find video tutorials for a ton of software, you can queue up a tutorial or two to help you learn the basics. As I just learned today, you get that for free (with MIT certificates) as an MIT student. Even if music composition isn't your thing (and you believe it never will be), you can learn about 3D animation, illustration, web design, accounting, marketing, programming languages, video editing, and a ton of other stuff.
I know 48 units is already a big commitment, but this could be useful if you want to refresh a skill you haven't used in a while, or if you want to add a new one to your toolbox (and maybe later, to your resume). I personally just picked out a two hour thing on time management, since nine times out of ten, I'd rather make bad chemistry jokes than study.
Free (or discounted) live music, including free(!)
BSO

concerts

I first blogged about this back in my first year at MIT, so this is a perk that I wised up to pretty quickly. Being able to head down to Symphony Hall to refine my tastes in music is one of the best parts of going to school here. And picking up a Boston Symphony Orchestra college card (which is normally $25) is absolutely free for MIT students.

One of the last performances that I got to see paired the work of Esa-Pekka Salonen, a Finnish conductor and composer, with the performance of Leila Josefowicz, an exceedingly talented violinist.

Exceedingly talented barely describes it, in fact. Just…watch this video, which is in 240p to remind you that you should actually get a college card instead of settling for video streams that look like a murky smoothie of pixels:

With a college card, you can see performances like that, and get pretty good seating, too. But if venturing down to Symphony Hall seems like a bit much, MITSO, MIT's own symphony orchestra, also holds concerts that are free to the MIT community – you'll just need to pick up tickets in advance.
Software and hardware
MIT IST, our own IT services group, has a whole page dedicated to guiding both current and incoming students to free or discounted software and hardware. Some programs are free without qualification – typically open source programs and such that you can download elsewhere – but some offerings might surprise you.
For example, while you're an MIT student, you get to use MATLAB at no additional cost. You also get a 32 bit version of Windows 7 Enterprise Edition. For real. If you have a Mac, though, you're sadly out of luck; those licenses are only available to staff and faculty. Since getting any of these things requires MIT certificates, it'll be easy for IST to tell the difference, so no funny business.
But what good is software without a laptop? Nothing, of course, but you can get discounts and recommendations for that, too.
Subsidized transportation or parking
If the fare hikes for the MBTA made you a little sad on the inside, you can worry about that 50% less than what you normally would. MIT covers half the cost of T-passes, commuter rail passes, and student semester passes. Once you're done with your first year, you can switch that out for a parking permit, instead. Certain rules apply if you decide to go that route, and getting a permit isn't guaranteed, so be sure you think it through in advance. Also, having a car in Boston is a bit of a hassle, so it might not be worth the trouble.
I would, however, highly recommend the subsidized transportation. If you see yourself traveling around Cambridge and Boston a lot (and it's a good idea to make a point of doing so), then things like semester passes will save you the trouble of charging a Charlie Card, giving you one less thing to worry about.
If you're not so sure that you'll be going out that much, don't worry – your MIT ID doubles as a Charlie Card, which you can fill up at any MBTA kiosk. It can be tapped at bus or subway sensors in much the same way that your ID can be used to grant you access to your dorm or certain locked buildings that you're authorized to access.
…and other stuff
Since my hands are starting to get tired from all of this typing, let me just keep things simple and say that there's a lot that you can end up getting. A few more notable things:
MIT lets you back up as much as 15 gigs of files, so long as they are in certain directories, for free.
If you need to host Python, PHP, or Perl scripts,

SIPB

can give you space.
You can also host a

WordPress

blog, a wiki, or other handy scripts with

SIPB

auto installers.
Your

Kerberos

account comes with roughly 2 gigs of space. That gives you access to those files when you log in to Athena clusters around MIT, but it also lets you host files (and simple web pages) on the internet. In other words, you can use up to 2 gigs of web space as an MIT student – this guide tells you a bit more about how you can do that.
Now, I'll turn it over to the commenters. If you're a seasoned MIT upperclassman and have tips, let the incoming freshmen know. If you're a freshman that's good at Google-fu, and you found something else you want to learn about, tell the readers and me about it. And of course, there's plenty of other ways to save money that aren't strictly MIT-related – like cooking – but which will probably come in handy. Just as long as it's not questionable, feel free to share!