The future of, well, pretty much everything seems to be coming to us via 3D printers. Even my completely unhealthy obsession with burritos — I made a point of eating at five Chipotle locations that I had not visited prior to this summer — received a huge boost from 3D printing. As evidence, witness the burritob0t, one man's attempt to use technology and culinary greatness to automatically make burritos. Up until several hours ago, I thought that was the coolest thing that you could do with 3D printing, bar none.
Then I turned on the news tonight / scrolled through my Facebook feed to find a ring that can replace my CharlieCard, an RFID-fitted plastic pass that lets you ride on the MBTA's bus and subway system. After making peace with the Burrito Gods and doing some deep soul-searching, I had to admit that, yes, this was now the coolest thing I know of that can be done with 3D printing.
The Sesame Ring, designed by two undergraduates at the Singapore University of Technology and Design, was first used by SUTD freshmen to tap into restricted areas around their campus. After starting a 10 week exchange program at MIT, Edward Tiong and Olivia Seow quickly adapted their invention as an easy and stylish way to pay for riding on the T. Their product has received the support of both the City of Boston and MIT, because, seriously, look at these freaking things.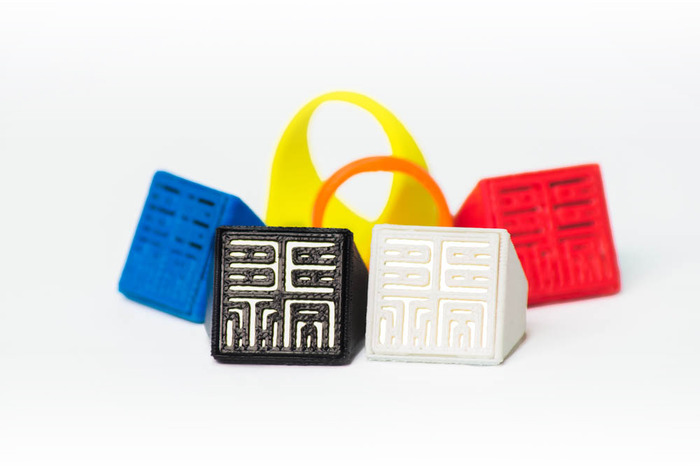 They're not only RFID-enabled rings that look like brass rats, but they're RFID-enabled rings that you can use to pretty much punch your way into a subway station. As someone who occasionally runs into signaling problems and other delays in MBTA service, having a pass that functions both as a payment option and a source of therapy would make my MBTA experience that much better. (In fact, I liked the idea so much that I ordered a custom ring as soon as I heard of it!)
Tiong and Seow have a Kickstarter page if you want a ring, too (provided you live in the United States and would use the MBTA). You can also check out the bigger project, dubbed The Ring Theory, at their website.
Isn't technology cool? That's the kind of stuff that MIT helps bring to fruition every day.