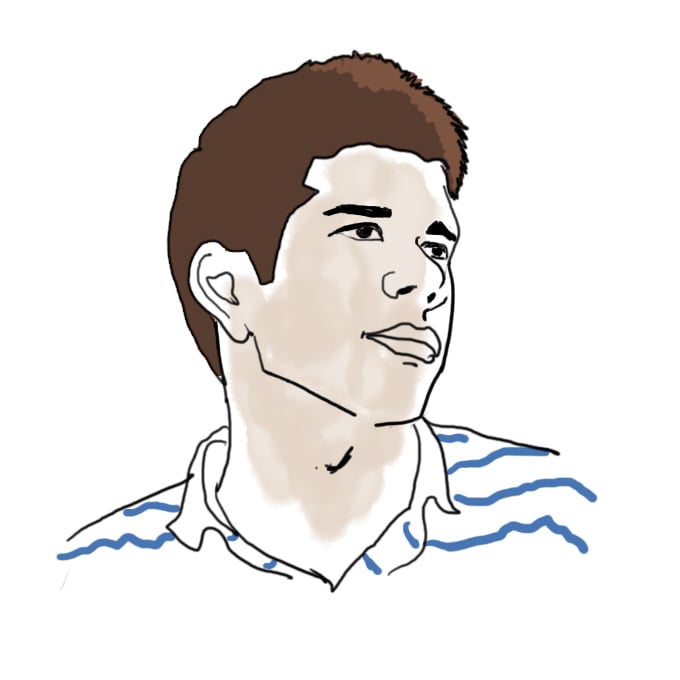 Biography
Hey, I'm Emad, a proud member of the class of 2014. As it is with all epic origin stories (including the genesis of the human race), my life began in Africa – Cape Town, South Africa, to be specific – where I lived for only three years. Over time, South Africa would continue to exert a positive influence on my life, with the values of diversity, tolerance, liberty, and a good education solidly instilled in me through the stories that my parents told of overcoming apartheid.
I'm not just from Africa, though: I also have Malaysian/Indonesian ancestry, Turkish ancestry, Scottish ancestry, and Spanish ancestry. But I suppose that all goes back to Africa at some point, which means I've been going through unnecessary trouble each time I've talked about my heritage.
As a Massachusetts resident for 15+ years, autumn and winter here are nothing new, so don't be surprised, Californians and other denizens of warmer regions, if I walk around in t-shirts in September (or even early October) and you're the only ones feeling cold.
As far as interests go, I like writing, drumming, hardcore thinking, censuring bad grammar, utilizing gratuitous grandiloquence, keeping track of politics as best as I can, screwing around online, deadpan snarking, eating, sleeping, watching House, and listening to Dave Matthews Band. And blah blah Facebook and things.
Many of you may already know me as the blogger who wrote that gripping zombie apocalypse story, but I'm actually keeping writing as a hobby and placing Brain and Cognitive Science and Philosophy as my two fields of study. Incidentally, that would probably also make me a nutritionist for zombies, because…you know, brains.
…I also enjoy making bad jokes and stealth puns.
Try the buffet.
So yes, that's me, one the newest bloggers representing yet another facet of the Institute – a place that students episodically love and love to hate. Interestingly, at the time that I write this, I feel nothing but abundant love and joy for MIT. So let the record show that yes, there existed a time – a happier time, probably – when I was blissfully unaware of how soul-crushingly difficult an MIT course load could be.
Of course, I will dutifully report every noteworthy aspect of my experience here, and if I don't have something interesting to write about that's strictly MIT related, maybe I'll throw in a tangentially-related short story or poem or something. That's one of the perks of being an Engineer (with a capital E) who's also into the humanities: having no shortage of things to write about. I hope you'll learn a great deal about the best school in the world from me!