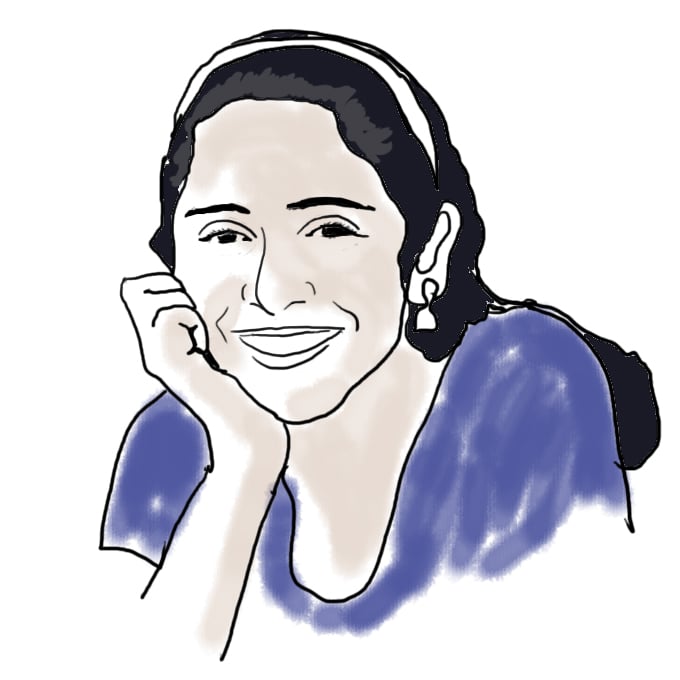 ~*~Thoughts Are Like Traces of Birds In Heaven~*~

by Hamsika C. '13
(P.S. I finally added pictures to my last entry - sorry about the delay!)
There have been so many times these past few weeks where I've wished my camera could capture more than just colors, lights, and shadows. The 'Germany 2010' album on my computer currently contains 1,563 photos – and a million feelings unseen. Of those, here are some:
(1) Pride – The last time I blogged, I was on a train from Darmstadt to Salem; since then, I've spent about two weeks at the Salem International School and a week in Berlin, teaching at a Deutsche Bahn summer school program. It was just yesterday that I took a train from Berlin to Frankfurt – for what is, unbelievably, my last week here in Germany. On the last day of teaching in Berlin, we all received certificates and gifts (frisbees! and bags!) for our work, and we listened as the students stood up to receive their certificates and say a few words about the week. Touching would be a good way to describe that event.
(2) Sadness – Every time we leave a city, there's a flurry of good-byes, hugs, and promises to keep in touch. But even those promises can't shake off the sense that I've made some amazing friends and that I'm leaving them all too soon. Even the powerful Facebook-Gmail duo can only bridge a bit of the distance! Many of the kids we've taught are seriously considering schools in the U.S. for college; I have my fingers crossed that they all end up in the States – preferably at some tech school in Cambridge, Massachusetts :)

Jeanne and I – with Prospective '15s? =P
(3) Excitement – During the weekend of the Germany-Argentina match, we were in Berlin for a Deutsche Bahn case study, so we took the opportunity to attend the Fanmeile. We watched the game with 350,000 others underneath the hot sun, our throats parched because security had confiscated our 1.5 L water bottles, calling them 'too big.' A 4-0 win against Argentina was definitely not what anyone expected, but the celebrating was utterly thrilling. Unfortunately for us, we had a train to catch almost immediately after the game ended, but as we rushed through the crowd and raced towards the train station, I managed to get a video:
Also – KEIRA KNIGHTLEY AND VIGGO MORTENSEN WERE FILMING RIGHT NEXT TO THE SCHOOL WE WERE AT IN SALEM!! I didn't get to meet either of them though :(
(4) Gratitude – As I've mentioned in previous entries, we've been staying with host families during our time here in Germany, and I can't begin to say how thankful I am to all these kind people who have opened their homes, their hearts, and their refrigerators to my presence. They've taken special care to make sure I don't starve just because I'm vegetarian and that when I sleep, I do so on the most comfortable of mattresses. It feels as though I now have more mothers, fathers, sisters, and brothers; I like being in such a big family.
(5) Exhaustion – I've had to endure three 14-hour train journeys involving several transfers, crazy gypsies, and extensive sleep loss. I seriously hope nighttime train travel is not a part of my future – at least not any time soon. Linh '13, Jeanne '13, and I had a particularly epic journey when we made the trip from Salem to F√ºssen, the station closest to the Neuschwanstein Castle. We had to make a four-minute train transfer that probably maxed out the adrenaline in all our bodies. I ran to keep the train from leaving, and while I pressed my back against the train doors, using my limited strength to keep them from closing, Linh and Jeanne hefted 5 suitcases, 3 backpacks, and various other items down a staircase and up another one. It's probably one of the few times I've been glad not to know German – I'm pretty sure the train conductor wasn't shouting anything particularly nice at me…
It's okay, though; Neuschwanstein was so worth it!!

They wouldn't let me take pictures of the inside :(
(6) Humility – On Sunday, I visited the East Side Gallery: the largest remaining segment of the Berlin Wall, conveniently located five minutes away from my Berlin host's house :) There was something about seeing all those paintings and all the writing, done from people all over the globe that got to me. The wall, coupled with all the magnificent buildings in Berlin and the neighboring city of Potsdam, just made me feel so small; the world is much, much bigger than me and my little life. I left my own marks amongst the many that decorated the wall:

A section of the wall where people were actually allowed to write – I didn't break any rules, don't worry :)
(7) Shock – This is the last emotion I'm going to touch on, and I really hope the words that follow are more than just plain black letters dotting your computer screen ~*~
This past Saturday, I visited the Sachsenhausen concentration camp, located in the north of Berlin. I went on my own because the other girls were off traveling to various cities. I'm actually really glad I went by myself; it made the experience much more real and much more solemn. The gray skies and rain that graced Saturday morning just heightened the gloomy aura that tinged the trip.
I wanted to go to Sachsenhausen largely because despite learning about World War II in school, hearing Walter Kase (a Holocaust survivor) speak, and reading several Holocaust-related novels, including Night and Anne Frank: The Diary of a Young Girl, I've never completely grasped the fear, the pain, and the reality of the Holocaust. My visit to Sachsenhausen definitely changed that.
I saw the prison barracks, the living quarters, the infirmary, the mortuary, the site of the gallows, the execution trench, the graveyards. I saw people crying, people remembering, people mouthing the words that made up some of the most powerful quotes I've read in my life. I saw pictures and artifacts and stories of individuals I've never met in my life but wish I could right now – just to tell them they're brave and strong and some of the most incredible human beings to have ever stirred the soil of this planet.
I entered Sachsenhausen at 9 am on Saturday morning and left at 3 pm – beyond emotionally screwed up. I walked back to the Oranienburg train station almost in a daze, my feet filled with a dull ache that somehow permeated the rest of my body as well. Jeanne called me about 15 minutes after I left the camp; I barely remember our conversation, eclipsed as it was by my trek into the past.
I named this entry "Thoughts Are Like Traces of Birds in Heaven" not only because the words were painted on one portion of the East Side Gallery (see picture above) but also because I want so badly for the words to be true. My thoughts have fluttered to the victims of the Holocaust almost constantly since my excursion to Sachsenhausen, and I want desperately for those twitters of my mind to be birds, to kiss the clouds and fly up to heaven and sing a song for those who endured such pain, for those who lived and died and changed the world forever.
24 responses to "~*~Thoughts Are Like Traces of Birds In Heaven~*~"