Back in the fall, I wasn't really sure if I made the right choice regarding my dorm. Now, I'm very sure I made the right choice. I like all the people and all the things here so much. Plus, having a single⁠01 MacGregor House has 312 singles (and 3 doubles assigned by request only). In other dorms, it can be hard for freshmen to get singles, since upperclassmen get priority in housing preferences. has been great. I have complete autonomy over my living space and habits, down to the little things like how my room smells.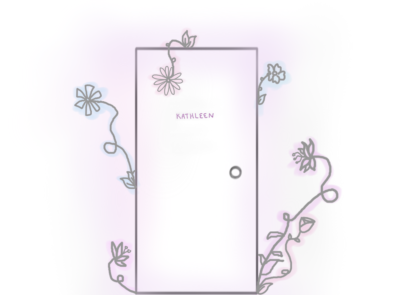 My definition of good-smelling room is either:
a room lacking any perceptible scent, or
a room having that has just a slight fragrance.
Avoiding bad smells is pretty straightforward (tips 1-4). It's harder to nail the slight (emphasis on slight) fragrance part (tips 5-6).
Open the window – Simple but effective. Must be done with caution during the winter when leaving windows open for a long time can lead to frozen pipes.
Don't eat in your room – Snacks might be okay. Hot meals should be avoided. Eggs smell great in the morning, but really weird when you get home in the evening.
Close the door – I live in a dorm where there are kitchens down the hall from every room. If someone is cooking an especially aromatic dish, making sure my door is closed keeps my room scent-free. Similar to tip #2, while food smells good when you're hungry, it can be irritating to smell hours later.
Take out the trash / do your laundry / vacuum your room – Eliminate potential sources of bad smells by regularly maintaining the general hygiene of your living space.
Perfume cards – This one is a bit weird, but it is a free way of getting that subtle fragrance. The next time you visit the mall⁠02

I like taking the free shuttle from MIT to the CambridgeSide mall. I also like just walking there or walking to Newbury Street if the weather isn't bad.

, stop by a department store with a big perfume section. To test perfume, you are supposed to spray it on some tester cards. I spray a few cards with a nice perfume and put them into a ziplock bag. Back in my room, I put one card on a shelf near my radiator. My room gets super subtly fragrant. I replace the card around once a week and keep the ziplock bag in my closet – which also makes my clothes smell pretty nice.
Drink tea – Making tea can also achieve that slight fragrance. It's a much more temporary smell as compared to food, so it doesn't outstay its welcome. I drink a few different varieties of tea, with my two favorites including ginger and hibiscus.
MacGregor House has 312 singles (and 3 doubles assigned by request only). In other dorms, it can be hard for freshmen to get singles, since upperclassmen get priority in housing preferences.⁠

back to text

↑
I like taking the free shuttle from MIT to the CambridgeSide mall. I also like just walking there or walking to Newbury Street if the weather isn't bad.⁠

back to text

↑