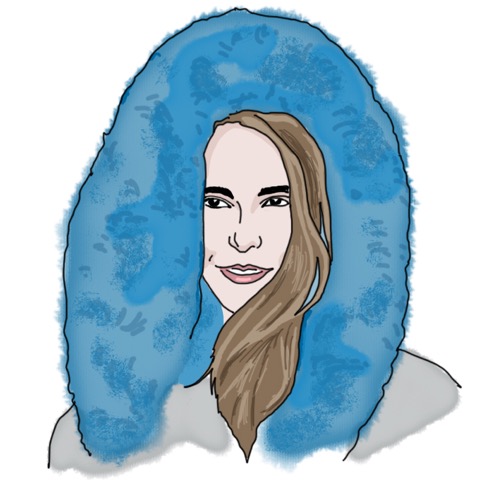 Homesickness never hit...but I'm still thankful to be in L.A.
As I'm starting to write this, I'm sitting on an airplane, my rear end seriously sore from ~6 hours in one seat. I'm 24 minutes out from Los Angeles, and I can't wait to spend Thanksgiving with my family.
At 6:00 this morning I was tugging my carry-on across MIT's campus on the way to the Kendall T-station. Let me give you an idea of exactly how early (late?) 6:00 at MIT is. As I made the familiar trek past MacGregor, BC, Baker, McCormick, and Maseeh, the broad avenue of dorm row was completely desolate. When I stepped into Lobby 7 and peered down the Infinite Corridor, I could see clear through to the other side. The entire hallway was EMPTY. I saw more bunnies while walking past East Campus than I did human beings. I had never even pictured the school so empty!
My grandpa always used to say, "Walk in like you own the place." Marching through the Infinite in the middle of night, it struck me that this was my school. Long after the sun went down and people went home, I still lived here. I belonged at MIT.
---
I think that at some point in every college student's career, they realize that when they depart from campus to go visit their family, they're no longer "going home", they're "leaving home." Or maybe both. I'm still trying to find out where I stand on that blurry line.
While looking at colleges, I was pretty conflicted about whether I wanted to stay close to home (potentially as close as a half-hour drive) or move very far away (Boston). Before coming to MIT, I had lived in the same city in the same house in Los Angeles for all of my 18 years. Life in the San Fernando Valley was all I had ever experienced. Plus, I have a very close relationship with my family. At my high school, one of my best friends was my younger brother. After coming home from school each afternoon, I would wind down by joking and chatting with my brothers and mom. A lot of the time, the highlights of my day and the events that I looked forward to each week revolved around spending time with that group of people that I love more than anyone else.
In the back of my mind, I wondered if moving across the country to school was taking a huge risk. I would be overhauling every aspect of my current life. On one hand, the idea of attending MIT was ridiculously exciting. But on the other hand, I would be leaving my only geographic home and removing myself from the people that made me really happy. A niggling part of me wondered if I was being foolish to let go of the parts of my current life that I cherished most.
Heading into orientation, I just knew that I would get homesick. I predicted and accepted that I would miss my family miserably for a month or so before I adjusted to a new environment and began to enjoy everything that MIT had to offer.
So I was totally unprepared for how it actually happened.
My first week in Boston was spent doing an incredibly fun and action-packed FPOP (Freshman Pre-Orientation Program) and scouting out REX (Residential Exploration) activities. (You should read all about it here. Because both my FPOP and REX were beyond incredibly awesome.) Between playing the role of an enraged Samuel Adams during a reenactment of the pre-Boston Tea Party, experimenting with marshmallow guns, bussing out to Concord to visit the site of the first Revolutionary battle, waging a water war, analyzing some of the coolest art I've ever seen at the outdoor deCordova, and eating way too much free food, I had no time to pine over being away from home and no energy left at the end of the day to do anything but make the most of < 8 hours of sleep. More significantly, I think I was in a state of mild euphoria from the excess of new friends and creativity and exciting opportunities around me.
I figured that when classes started and the work of psets replaced the play of REX, some melancholy would start setting in. It never really did. Sure, there would be a day every once in a while when I felt lonely or missed home. But I never experienced the gut-punching pain of separation that I was banking on.
I've found that being away from home, living in Boston and at MIT, is so much an expansion of my horizons that I never felt a dearth of company or good spirits. The life that I gained by moving to MIT is so much richer in a lot of ways than the one I left in high school that I don't feel any sort of void left behind. I've enjoyed myself so much meeting so many friendly, down-to-Earth, fun people that I'm beginning to question my self-classification as an introvert. I'm challenged in my classes in ways I never was in high school. I'm reveling in being in a new charming, historical, explorable city, a refreshing change from the familiar highways of L.A. I'm enjoying the independence of cooking for myself, planning my own schedule, and public transportation. :)
I still miss my family. I FaceTime them every night (I'm in the minority; most people seem to call every week or so). My dad will want to know what fun plans I have for the weekend and my mom will share her latest sewing project that apparently my brothers didn't fully appreciate. Sharing this moment with my family every evening is absolutely one of the reasons I never got seriously homesick. In fact, I never left behind the most precious part of home—the ability to spend time with and talk to the people I love most.
I still feel like I have some work to do in terms of really settling in at MIT. I'm still trying to figure out what extracurricular activities I want to dedicate myself to. I want to keep expanding my friend group—I feel like everyone on campus is worth meeting! Plus, there's the thorny question of figuring out for certain what I want to do with the rest of my life. :/ There's no question that adjusting to MIT takes some time. It stretches and challenges you academically, socially, and personally.
That's why I'm glad to have the opportunity to head home for a few days over Thanksgiving break. It's nice to take a step back from school and return to the comfort of home and the support of people who love you. I'm looking forward to baking with my mom, losing to my dad and brothers in Mario Cart, cuddling with my doggie (because therapy dogs, I'm sorry to admit, just don't cut it), and decorating our Christmas tree together. It's an incredible thing to be in an environment where you are perfectly loved and accepted, and where you are able to effortlessly enjoy yourself with the people around you. I'm lucky enough that those people are my family.
As exhilarating as it is to expand one's horizons, sometimes you still crave the warmth of home. You need to make room for new adventures, stresses, and ideas to enter your life, while not letting go of the environments and relationships you already cherish. This is the trade-off between staying home and going away for college, the dilemma between feeling homesick and reveling in new opportunities.
But right now I've got to drag myself out of bed, eat pumpkin pie and cheesecake for breakfast, and prepare myself to select and decorate an absurdly large Christmas tree.
Merry start-of-Christmas and have a wonderful Thanksgiving break!