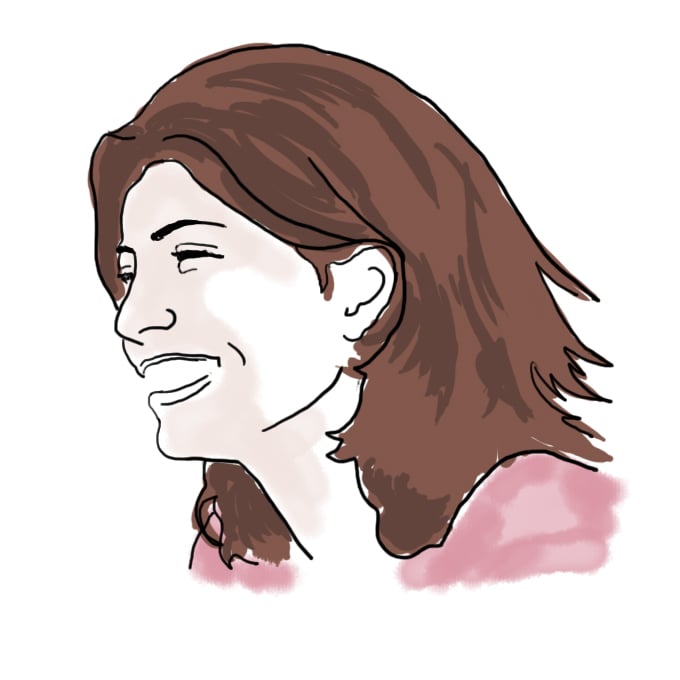 Taking advantage of the three-day weekend by taking a trip to Princeton!
Three-day weekends seem like the perfect opportunity to catch-up on work and get ahead for the next week. Umm… right… it never really works out that way. Instead, you have one more day to procrastinate and have fun! With this reality in mind, I went to Princeton University with my friend, Maria '08, to visit one of my best friends from high school.
Princeton has 4,600 undergrads, which is only slightly more than MIT's 4,000. It is the fourth oldest university, chartered in 1746, compared to MIT's founding in 1861. Though both universities share a similar profile in terms of numbers, I found that they are very, very different.
We arrived on Friday night, after 7.5 hours of traveling (via T, Greyhound, walking, and NJ transit) and basically crashed. Saturday morning, we ate the best oatmeal ever at Small World Coffee, a sweet independent cafe that offers a refreshing alternative to corporate Starbucks. A little later, we went rock climbing! Katherine is an avid climber and an employee at the wall, so we had a grand ole time. MIT has a wall, too, in Walker Memorial, but it's not as tall and consequently nobody needs to belay you. Belaying is basically when someone holds the rope that is connected to your harness. Your partner stops you from falling two stories if you lose your grip on the wall (!). Anyway, after an hour my fingers were trembling and my arms felt like spaghetti, so I sat and watched the pros while listening to the opera music blasting from the boom box.
Katherine the climber:

Melis the wanna-be climber:

Later that night, I saw my friend from elementary school who is now a freshman at Princeton and is hosting a show called The Freshman on mtvU. He deferred for a year to be in Andrew Lippas' Broadway-bound A Little Princess. Afterwards, we went to a hilarious improv show and hung out.
On the way back, we stopped by NYC and had a chance to walk around. It was SO cold and we had the genius idea to walk from Penn Station (34th street) to the eyeglass store where I wanted to buy some new frames (72nd street) while carrying a heavy duffle bag. It was totally worth it, as I am a proud owner of new glasses! We also met up with my cousin, who lives in the city, over a yummy lunch at Le Pain Quotiden. Yummm, check out the Tuscan platter.
Now I'm happy to be back at the 'Tute! Time to get back to business.
4 responses to "Trip to Princeton U"