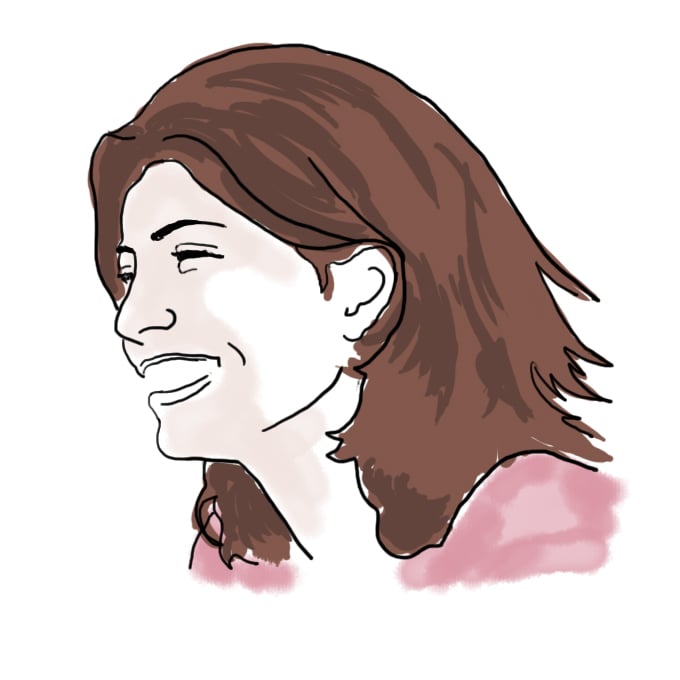 Visit to the Museum of Fine Arts

by Melis A. '08
There's nothing like a trip to the Museum of Fine Arts to make you realize there is more to life than tooling.
I just checked off #34 on the list of "101 Things To Do Before You Graduate from MIT": Visit the Museum of Fine Arts (MFA). The drawing class that I've been taking through the Student Art Association has rekindled my interest in the arts, so I thought I would make the most of my day without class or UROP responsibilities by seeing the new MFA exhibit. Another perk is that MIT students have free admission!
The first exhibit I saw, "Degas to Picasso: Modern Masters" just opened on January 18. According to MFA website: "From the late works of Degas, Gauguin, Munch, and Rodin through the last creative outbursts of Giacometti and Picasso, the exhibition explores major figures in twentieth-century Europe, from late impressionism and symbolism to mid-century modernism." The twenty or so pieces by Picasso were obviously breathtaking and I especially liked "The Bullring" (on the right.) It reminded me of my trip to Spain three summers ago. I saw a bull fight there and it actually made me nauseous, to the point where I had to leave the arena towards the end. Now, I am not the type to get freaked out by blood (thankfully, since I'm planning on going to med school), but the whole process just seemed really cruel. It also happened that one of the bulls rebelled and broke the neck of a matador, but that's another story for another day.
There were also a lot of pieces by the German artist Max Beckman (1884-1950). He generally makes his prints in series, starting with a self-portrait that underlines the personal character of his allegories or depiction of modern society. Ok, I totally copied that off of the plaque next to the prints, but I sounded pretty knowledgeable, right?
Another artist worthy of noting is Robert Johan Gustav Michel. He dreamed of being an engineer but a plane that he was piloting crashed in World War I, so he gave up that dream in favor of becoming an artist. He was very interested in the dynamics of machines, as illustrated by his drawing, "Central European Time." I thought I would be able to find a picture of it online, but apparently I was wrong! I should have taken a picture of it while I was there, but alas, I lacked the foresight.
French Cubist painter Fernand Leger's painting, "The Mechanic," was also on display, but when I googled it I got a different painting as a result. In any case, he was a draftsman until the World War when he shifted his focus to urban and machine imagery. "The Mechanic" is supposed to express the fact that the mechanic is the master of machines, but that he has begun to transform into a machine. Food for thought?
What else — there were some really nice pieces by Georgia O'Keefe, Juan Miro, Charles Sheeler, Georges Braque, and Laurens.
One other cool exhibit was the conservation of an Ancient Roman mosaic. Archeologists excavated the "lost ancient city" of Antioch in the 1930s and found the largest collection of Roman mosaics ever. At the MFA, they have the original mosaics and you can watch artists complete the restoration process. The mosaics are really gorgeous and it's a nice behind the scenes view. Oh, and ther's a 15 minute video that shows how they got the mosaics from Turkey to Washington, D.C. (where the initial steps of the restoration took place) and it required the use of lots of very cool machines (as you can imagine, the mosaics weight about 3000 lbs and moving them around is not an easy task.)
All right, there is 1 week left of IAP so there's still time left to go out and enjoy Boston! There's so much to see and do, if art doesn't float your boat then go to the aquarium, do some shopping on Newbury Street, play chess with the "masters" in Harvard Square, or whatever!
——————————————————————
Oh, in other news, I am having all of my food personally manufactured. That's right, I even have proof:
Yea, just kidding. Actually, I found a Turkish grocery store in Brighton and they carry this brand that just happens to have the COOLEST name ever.
2 responses to "Visit to the Museum of Fine Arts"