Last year, about this time, I was typing a blog entry much like this one, under similar circumstances. There are a few key differences, however.
Difference 0 – I am 32 now. Last year I was 31.
Difference 1 – I am employed this year, in an industry that wasn't absolutely devastated by COVID (RIP Tradeshow Industry). Sadly this means no all-day Animal Crossing marathons or glorious relaxation. Not-so-sadly, this means I'm actually getting a paycheck and have health insurance.
Difference 2 – I am in a new house that my wife and I just finished building. Well, we didn't actually build it, we paid a company lots of money to build it, but it's brand new and we love it! We've been in it for about three weeks.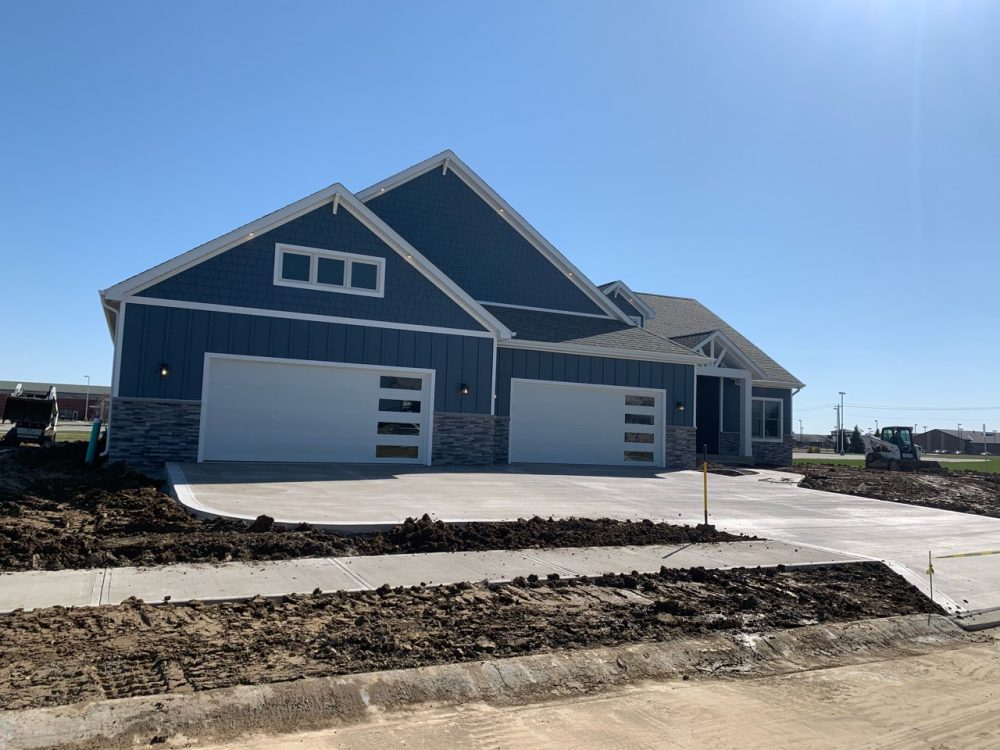 There's all sorts of other stuff, but that's not what I'm here to write about. I'm here to write about …….
CROSS STITCHING!
That's right, ladies and gents, it's CP✱ time and that mean's it's cross stitching time!
Last year I hosted a cross stitching livestream for all of the MIT admits in the class of 2024 and I'm reprising my role this year for the class of 2025, BUT WITH UPGRADES!
Upgrade one (SPOILER ALERT)
All admits now actually get cross stitching supplies mailed to them by the admissions office so you can stitch along with me!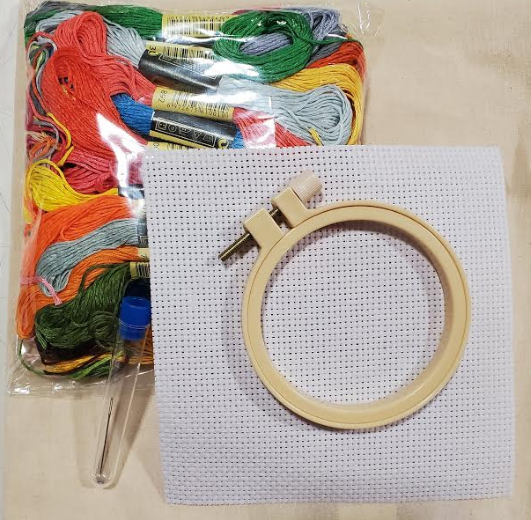 Upgrade two
here's my "I had no idea what I was doing" setup from last year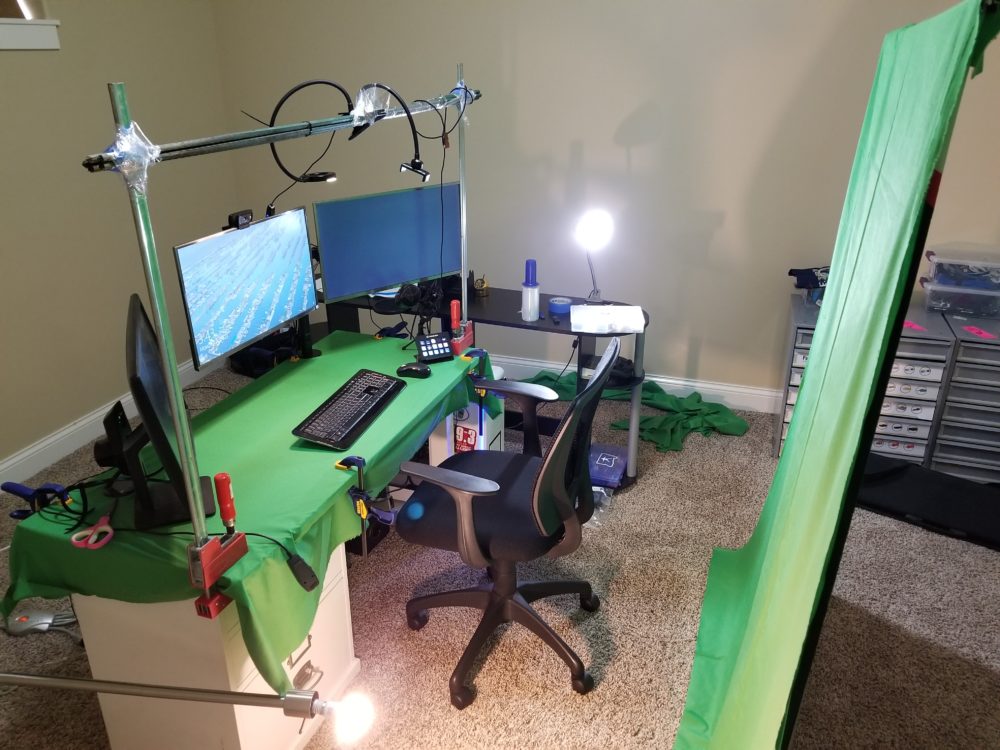 And here's my "I sorta know what I'm doing now!" setup for this year in my new basement!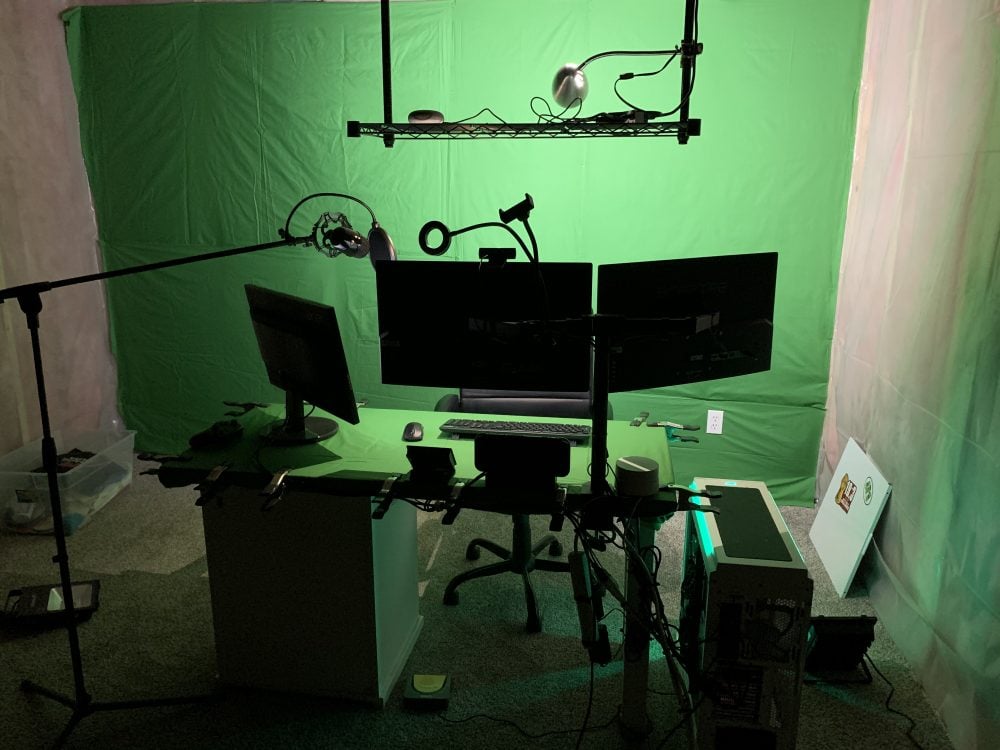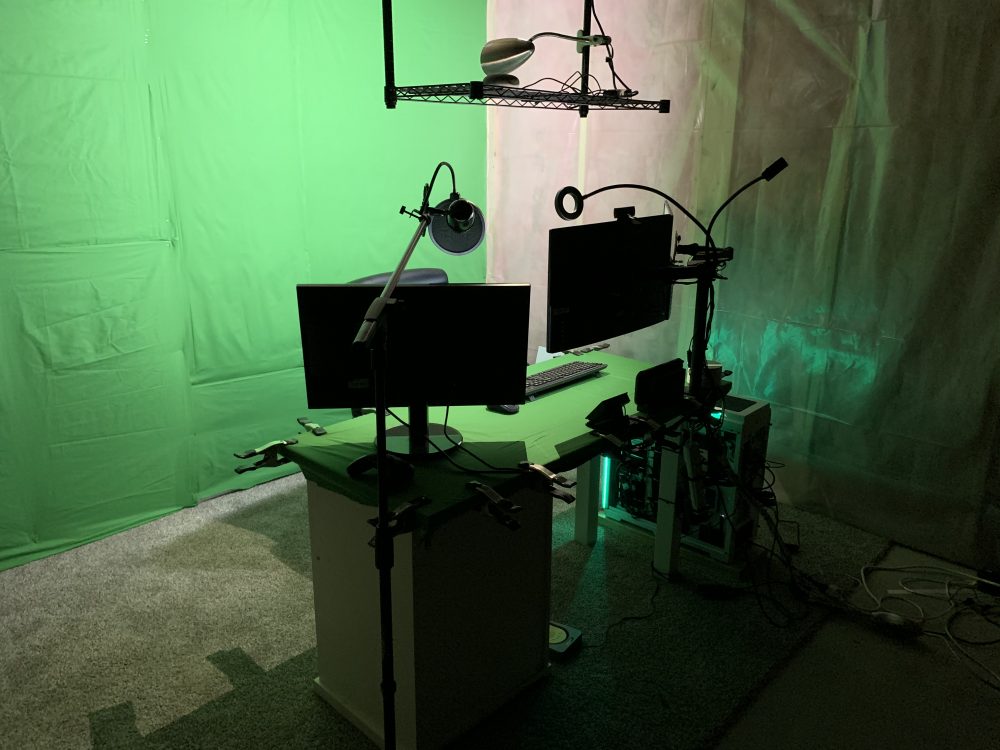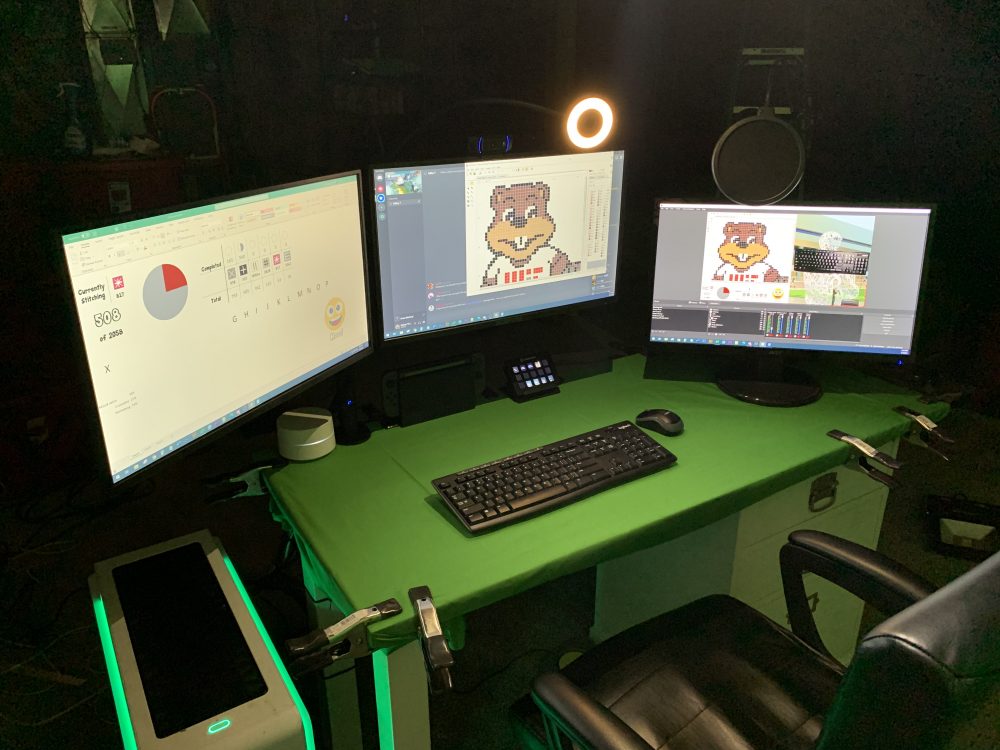 If you're an adMIT, bring your cross stitching gear and learn how to cross stitch a cool custom MIT pattern I'll be making available for download! Or don't bring cross stitch gear, and just come to listen to me blather on about MIT and what it's like to be an adult. I tell lots of fun stories and enjoy answering questions, so don't miss out!