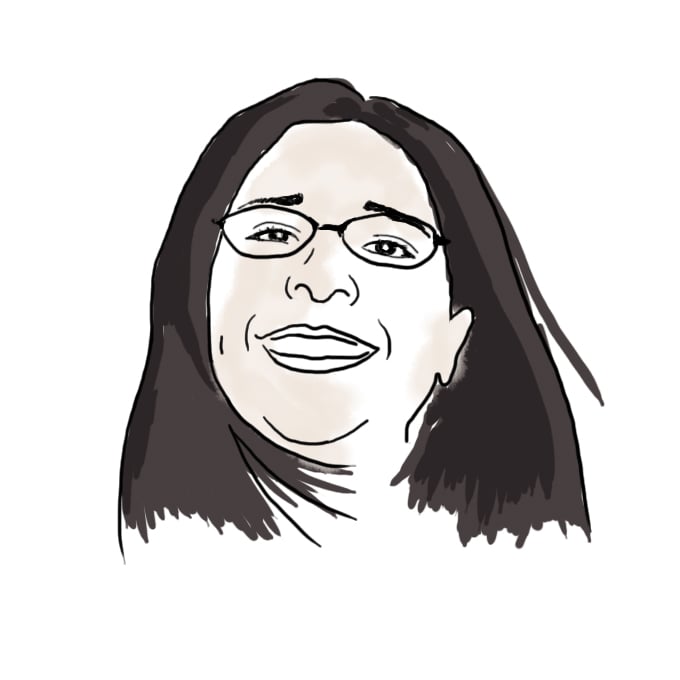 Wild Parties, Vaginas and Suburbia

by Karen F. '11
Can you possibly guess where this entry is going? No. You can't.
I've recently had the opportunity to see three MIT productions – I know, I know, three plays AND five elections and/or speakers, how does she do it?
Last week I saw Musical Theater Guild's Wild Party, which Keri produced entirely during "the Month of January/IAP." It was about a couple during the 1920's that decides to throw a party to make themselves feel better about their failed relationship, and the party turns out a lot more exciting than either of them expected. I really liked the music because it was jazzy and the show in general was pretty energetic and nice to watch.
Like I've said before, I am not a great photographer, but apparently Jax Kirtley is, and since their photos are on the Wild Party photo page, they hopefully won't mind if I use a couple.
I never wrote about it, but I saw MTG's production of Cabaret early this year which I really enjoyed – I believe it was their summer production. The pictures are taken from the website. Again.
So anyway, back to this semester, I saw Dramashop's production of Suburbia. It was about some kids in a small town that hang out in a parking lot and their various issues, usually centered around Being Stuck In This Crummy Place, Not Caring That You're Stuck In This Crummy Place, and Trying to Escape This Crummy Place.
I can't find any pictures of the play, which is really sad because one of my friend's pointed out that the set was AMAZING – it was incredibly detailed, and especially considering it was just a parking lot and a 7-11, I was really really impressed.
Last semester I also went to a Gilbert and Sullivan Players show called Cox and Box. It was quite a small affair – only three or four characters, but I really enjoyed it. If you haven't caught on by now, I really love all sorts of theater. I'm not talented in any way in this department, unfortunately, but that's okay, I'm busy with other things and am quite alright leaving it to the experts.
I feel really bad about myself whenever I don't have pictures for you guys, or I do have pictures but they're terrible. Seriously, when did it become an unstated prerequisite that you have to be a great photographer to be a blogger? Even my normal, non-artistic pictures turn out badly. Maybe I should take a class.
Anyway, moving on. The most recent show I saw (last night) was the Vagina Monologues. I'd never seen it, but it's pretty famous so I was excited to do so. Apparently, on February 14th, or "V-Day" (for Valentine's Day, Violence and Victory), thousands of Vagina Monologues productions are put on around the world to raise awareness and money for campaigns and charities that work to stop violence against women. MIT's production of it It was held in the Stata Center in a large auditorium with soft red chairs, I might add, since people seem to care a lot about chairs nowadays. I was surprised to see the turnout: the 318-person auditiorium was full!

Look at all the people that love to hear about vaginas!


This is the only picture taken by me in the whole entry. Now you know why I rely on other people for photos.
After discussing the (very entertaining and hilarious and sometimes sad) play with my guy friends,I noticed that they all believed that this was wild feminist propaganda that belittled men and encouraged women to keep to themselves. I'd like to take this moment, with thousands of you listening, both guys and girls, to state that this is
not
what the play is about. Okay, so it is empowering towards women, it makes us feel good about being female and it makes us feel more comfortable with ourselves, and though there may be a few pokes taken at the opposite gender, in general, it is not an attack on men, nor is it counter-productive towards making society equal. It's hard to explain without you actually seeing it, but it is two simple things: a feel-good production, and just as importantly, an
awareness
campaign. That's not to say that each production is not unique and that some may turn it into something else – which is fine – just don't make assumptions about something you haven't actually seen.
Funnily enough, I think I ended my last entry on a similar note. I don't mean for this to be uber-serious or anything. Just something to keep in mind. Any questions about theater at MIT will probably not be answered by me, because I'm just a groupie ;) Someone from ARTalk can probably help you out :)
28 responses to "Wild Parties, Vaginas and Suburbia"