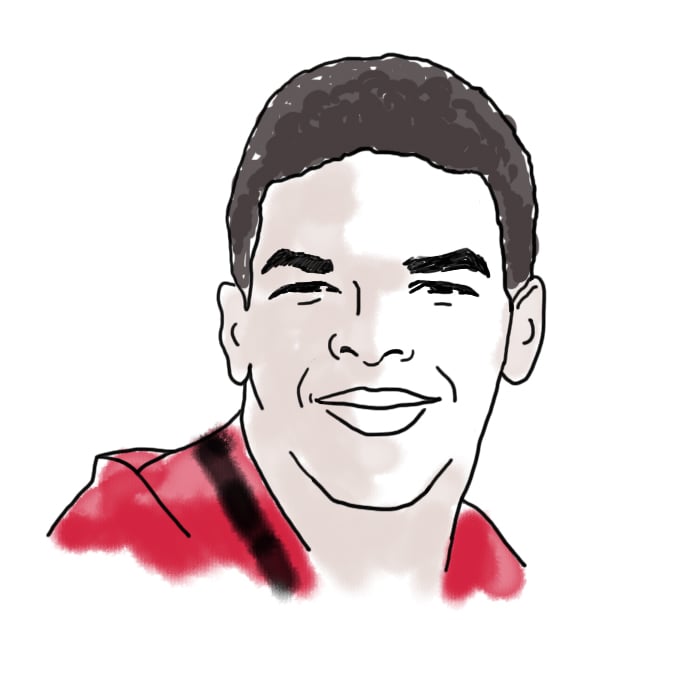 Biography
My father was a grad student during my early childhood. When I was about nine, he walked me through a proof showing that the area of a circle was πR2 . I remember thinking that I'd discovered something wonderful, and the next day I showed it to my fifth grade teacher. I was sure she couldn't have already known something so elegant and profound. Only I, in my infinite fifth grade wisdom, could appreciate something like the area of a circle. Of course she already knew the formula, and was nowhere near as impressed with it as I was. But I never forgot how it felt to have discovered something. Maybe that's what led me here.
My name is Derrick Boone '08, and I am many things: a son, a brother, an engineer, a physicist, an aspiring writer, a midshipman commander (for now), and a good friend. And for the past three years, I've been an MIT student. I live in MacGregor House (A-Entry), and I'm majoring in 10B (Chemical-Biological Engineering) and 8B (Physics).
I was born on a naval base in Japan, but moved back to the states before I turned one, and to North Carolina when I was four. I lived a quiet and peaceful life there, until one fateful day during my senior year when MIT decided I was worth a shot. A few months later I was freezing my butt off, doing psets, and hanging out with the smartest people on the planet.
MIT is truly an incredible place, and in my blog I'd like to give you a sample. What you can expect: embarrassing photos of my friends, lots of classes, a healthy dose of the United States Navy, interviews with interesting people, advice, and if you're lucky, some really lame jokes. I'll bring the good, the bad, and the nerdy of the MIT experience right to your monitor. So hold onto your seats, it's gonna be a wild ride.
I hope you'll join me as I write the last chapter of what has been the most difficult and rewarding experience of my life.