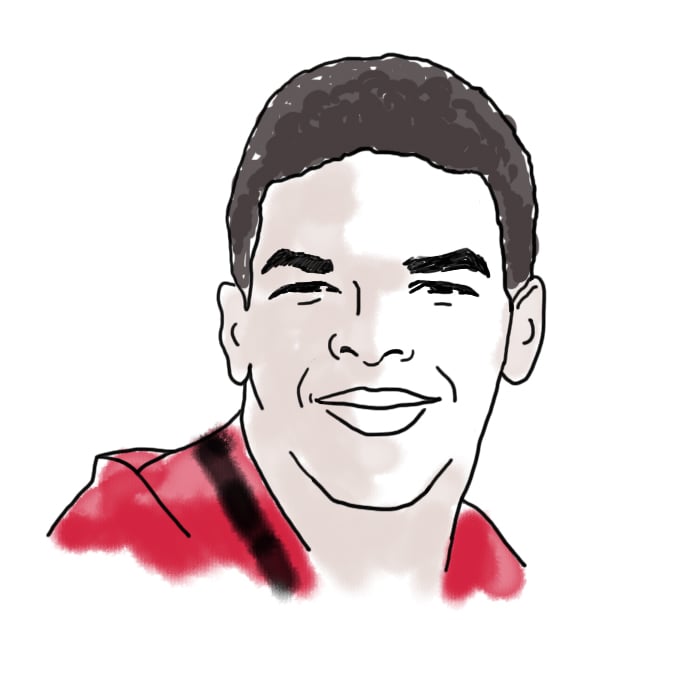 A brief introduction, so you'll know why I see MIT the way I do.
Yeah, I know. It's a weird title for a first blog entry. But bear with me, because it'll seem really appropriate once I explain it (Bonus points for anyone who can tell me where I got the phrase).
We all see the world with the same eyes. Mine work just like yours do. My sun is yellow just like yours is. However, we come to different conclusions because we approach the world with different experiences and preconceptions. Those differences are the scratches on our minds. They are what make us unique. This entry is about showing you the scratches on my mind, what makes me the person I am. So when you look through my mind and see MIT, you'll know why I see it the way I do.
I was born in Yokosuka, Japan, but I don't remember any of it. My earliest memory is from 1987. I'm 10 months old, looking at the display on the microwave, while my mother holds me and gives me a bottle. Fast forward to 1991, and I'm a little boy playing outside my parent's house in North Carolina. My father teaches me about math and science early, and I get hooked. Sometime in 2000 I read about relativistic time dilation and fall in love with physics. In 2003 I'm a high school senior, the drum major of my marching band, the captain of the science team, and incredibly sure of myself.
I had no idea I'd be where I am now.
The next nine years of my life fall into place during the spring of my senior year. I'm accepted to MIT and decide to go. My parents don't have the money to send me, so I join the Navy and convince the department of defense to pay for my education. I'm sworn in as a midshipman, participate in a week-long introduction to the Navy, and on August 28th I take my first steps on campus as an MIT student. This blog is about everything that has happened since.
So now that you know all about my pre-MIT life, maybe I should tell you about what I do here. I'm majoring in Chemical-Biological Engineering and Physics, which is actually a recent development. I mentioned that I fell in love with physics early in life, but I never considered majoring in it. I came to MIT with every intention of being a chemical engineer and working in the biotech industry. During my junior year, I realized that I missed physics (yes, I was a bit nostalgic for 8.01 and 8.02), so I took 8.03. I had a great time and thought "If you like it this much, why not major in it?" So I did.
I'm in Navy ROTC, which means the Navy pays my tuition and I become an officer after I graduate. It's a pretty sweet deal, with the exception of getting up at 6 AM a couple times a week. I won't try to recruit anyone, but if you're curious feel free to ask me questions.
I'm also in MacG house government. I, along with my co-chair, represent the three floors of MacGregor I call home to HouseComm. Being in house government, at least in MacGregor, means going to weekly meetings that if not hilarious, are at least mildly amusing. And there's food sometimes.
The National Society of Black Engineers gets a bit of my time too. Last year, MIT's team FLOW won the NSBE academic championship (Go Beavers!) and all the team members got free Xbox 360's. So don't let anyone tell you being smart doesn't pay off. And if someone does tell you that, do what I do: ignore them and go play Gears of War.
Ok, that's about it for me. I look forward to sharing my experiences with you. But even more I look forward to you coming to MIT and having some experiences of your own.
26 responses to "The Scratches On My Mind"