So you might be looking at the CPW schedule and thinking…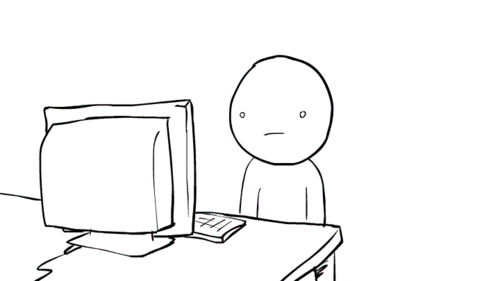 about the ridiculous number of awesome events, but don't worry! We're here to help.
And you may be wondering who WE are, so we drew something for you!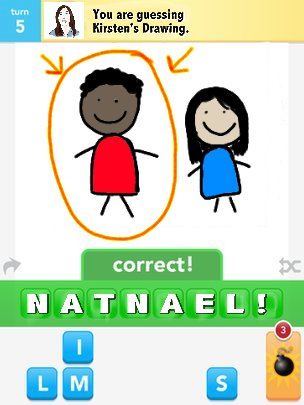 Without further ado:
16 Guidelines to Making the Most of your CPW
N = Nat, K = Kirsten
1. Don't buy ANY food!
N: One of the best parts of CPW is the massive amounts of delicious free food, but eating at events is so much more than that. Food events are a great place to meet new people and make event hopping friends.
K: Also, if you're interested in the dining halls, now's a good time to check them out :) Especially since you guys will have a meal card!
2. Don't be afraid to randomly talk to other prefrosh. Everyone wants to meet new people just as much as you.
K: MEET PEOPLE. It's awesome when people tell introduce me to friends that they met over CPW!! I wish I met more people over cpw :(
N: Whenever I went to events it felt like EVERYONE already knew each other, but that's not the case. You tend to only notice the large groups, but the majority of attendees will be looking for friends, just like you!
3. Visit EVERY dorm. Don't let stereotypes you've heard stop you from checking out an event.
N: Go to the events and form your own opinions. There's a community for everyone!
K: If you're thinking about going to MIT (which I know you all are going to go here), then you should really get to know the culture and community of the different dorms.
4. The best events are late at night. You have the rest of high school to sleep.
K: Truth. Don't sleep!
N: My favorite events were the firehose sessions which last well into the morning. Don't let a little drowsiness stop you from having fun.
5. If you are coming with your parents, make sure you do the events that YOU want to do. You're the one who'll be spending four years here.
N: I can't tell you how many parents were on dorm tours and at various events with clearly bored children.
K: Do your own thing :D The best thing you can do is find out if you feel comfortable in the MIT community.
6. GO TO THE FRESHMAN LEARNING COMMUNITY EVENTS.
N: This year's a little different in that all of ESG's/Concourse's/Terrascope's/Media Arts and Sciences' recruitment has to occur during CPW. So drop by and let us convince you why FLCs are cool!
K: Nat says I should say that FLCs are cool.
7. Go to the CPW Prefrosh Welcome!
K: Because it might be the only time before graduation when a significant portion of the 2016s are in one place!
8. Don't be afraid to check out the Greek events. They may be really far away but they're definitely worth it.
N: Around 50% of men and 30% of women at MIT are affiliated. Throw out everything you've ever thought about Greek Life, nearly every pledge I've met this year has said, "I never thought I'd be in a fraternity/sorority."
K: You might think: "Oh those Greek houses are too far to go visit over CPW." But lemme clarify some things. Saferide is EXTREMELY easy to use and will take you to the houses safely (in case you weren't sure by the name). Also, if you're curious about Greek life, it's the best time to check out the different fraternities and sororities.
9. Talk to current MIT students! We love talking to prefrosh.
K: Don't be afraid to talk to us!! We love talking about MIT and answering all of your questions. It makes us feel legit.
N: We can give you whatever information you need! Directions, why you should choose MIT, and life guidance to name a few.
10. Don't plan out your whole CPW, go where the flow takes you.
N: I made a detailed list of every event I was going to go to on the plane ride to CPW, then threw it out after my second or third event.
K: Definitely find events that you want to go to, but don't feel like you need to be on a strict schedule :)
11. For those of you curious about Interphase, attend the info session!
N: This is one of the choices you'll have to make pretty soon, and it'll be filled with pertinent information!
K: Nat's going to be a TA for this. More of a reason to learn about Interphase!
12. Go to the activity and athletics fair. Explore the different activities, try something new, obtain free things, meet more prefrosh, obtain free things, eat liquid nitrogen ice cream, oh and did we say free things everywhere?
K: FREEEEEEE
N: You should've stopped after free things, that's really all you need to know.
13.Try new things by going to an event you scanned over whilst looking at the schedule.
K: YOPO. You're only a prefrosh once.
13.A Get liquid nitrogen ice cream at some point.
K: Frozen deliciousness.
N: And it's right after the activities/athletics fair, MORE FREE STUFF.
13.B.Dye your hair!
N: Okay, this might not be for everyone but if you're in the business of dying your hair a neon color, CPW's the place to do it.
K: DO IT. (Although it may be pertinent to remember that graduation/prom may be coming soon….)
14. Go to a Firehose session! Or 2, or 5.
K: A taste of life at MIT :P
N: And they cover some really cool topics.
15. LOOK AT THE POSTERS ON THE WALLS OF EVERY CORRIDOR.
N: I didn't realize until the last day that most of the posters were for the prefrosh. Don't miss a cool sounding event just because you didn't take a moment to check the posters!
K: Apparently, there were lots of posters for events down infinite for the events. I wasn't even aware of this!!!! D:
K: Because you're awesome. We're awesome. & Awesome people should meet each other… for the sake of awesomeness.
If that's not enough… ROOT BEER FLOATS!
N: Two words. Chris Peterson.
If you follow these 16 simple guidelines, this'll be you,
Before CPW!
During CPW
After CPW