Hello, world. It's been awhile. Mostly because I've been swamped. It's been a "pset, sleep, blog –– pick two" kind of time, so instead of writing about my life, I'll do a little show-and-tell.
Half of getting anything done is really just remembering to actually do it, and I sometimes don't ever get past the recall part, so I decided to outsource that responsibility to an app called Todoist. A pen and paper could achieve the same functionality as this fancy to-do list, but does a pen and paper have a dark theme option and emoji support?? I don't think so.
Here's a snapshot of what I've been doing instead of blogging.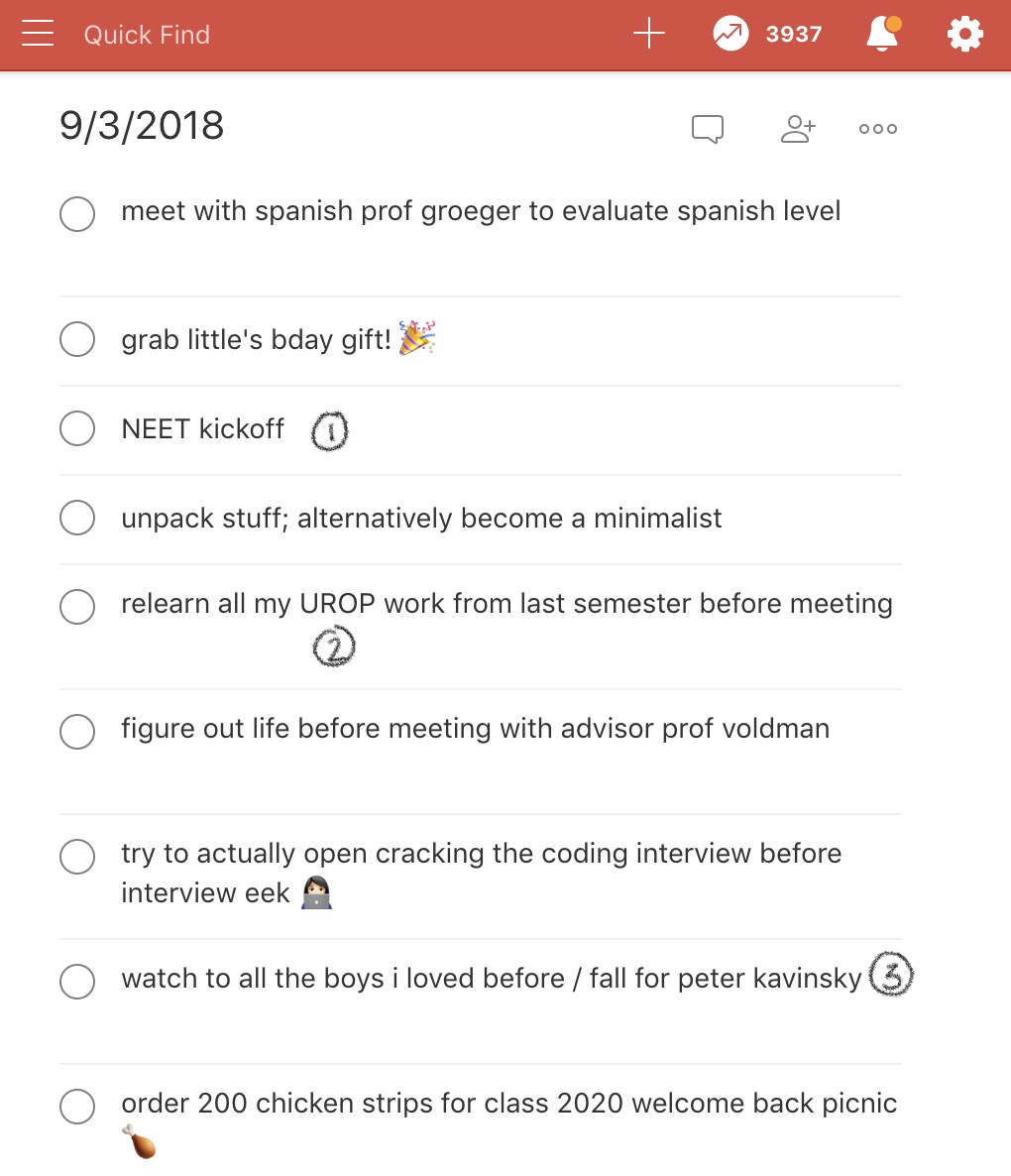 Full disclosure: I did go through my lists and beautify / add emojis to them because many of the original bullets were written in the acronym-filled gibberish of notes to self.
And with that, I will try to get those 7 hours of sleep and check that one off the list! Goodnight, friends.