I'm huddled in an office chair in a tiny box-studio in Lexington, MA, where I'm living for the summer with my partner. Campus is 40 – 100 minutes away. Getting to MIT is a "commute" now. The bus chugs through the residential areas, stopping at every block to let out tired adults. It's a "school bus" for the working class.
And it's odd to realize that I am part of it, not a mere tourist or spectator of the rush hour crowd. I go to MIT for work, wait for a packed train, then bus, and arrive home with the sense of overwhelming relief. MIT has been home, sure, but it doesn't quite compare to a remote and private location that you have to clean and pay for in full, where you are the master of the domain, kitchen and bathroom included. Plus nothing beats coming home to someone. This is the closest to adulthood I've ever been. Next achievement to unlock: receiving and paying the electricity bill.
The majority of my friends have left for different parts of the world, at least for the beginning of the summer. Over here, my Google search for "entertainment near me" only returns several toy stores and food venues plus a car rental facility. The two nearest movie theatres don't even show all the new film releases. But we do have a Trader Joe's, a Walgreens, and a Starbucks just three minutes away.
Also, our studio has cable, which somewhat makes up for the lack of group outings and physical entertainment. The service is not much, objectively, but for me it's a big deal. I finally have HBO access. Another in-house activity: I have to "cook" some days. You'll be surprised how much one can concoct with just a microwave: "delicious meals in minutes."
It's quiet and peaceful. No young people around. A quaint ice cream store close to home. Large nearby houses that make me feel conflicted about whether I want to someday own one or stick to the idea that they are too much space and resources for one family.
So I guess I'm adjusting to suburban life: surprise of the summer #1.
I'm a junior? It's about to be Year 3 of MIT and I'm 3 times more confused about life goals.
Every class adds new knowledge of passions and dislikes, new hero-professors to aspire to. But an assortment of interests and idols isn't much help for figuring out life. I know my favorite branch of political philosophy and my favorite sassy philosopher. I know two or more MIT professors who I would love to be, for their knowledge and even more for their kindness.
The truly great philosophy instructors at MIT respect every student's input, never claim to have the correct interpretation, and interact with everyone on a first-name basis. They invite you to their offices to discuss your papers. It's bizarrely wonderful.
Bonus: all the other awesome HASS courses I could've taken this semester, seen in the elevator of the Humanities building, 14 N. (plus note MIT's newest foreign language offered: Korean)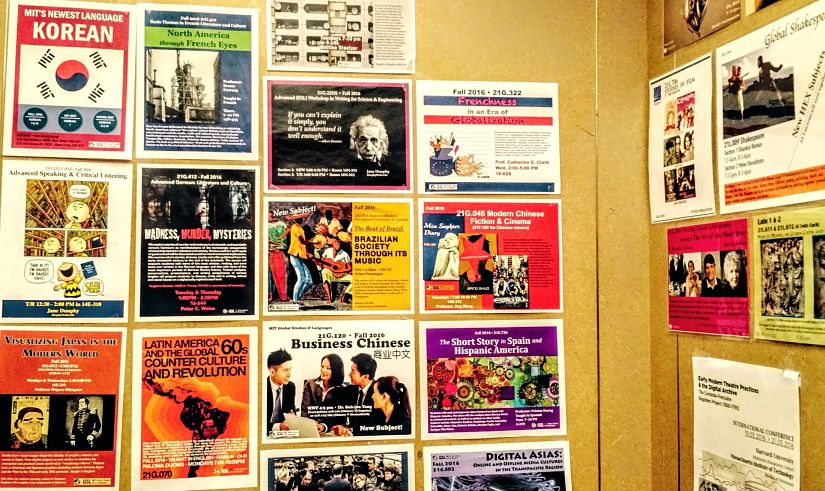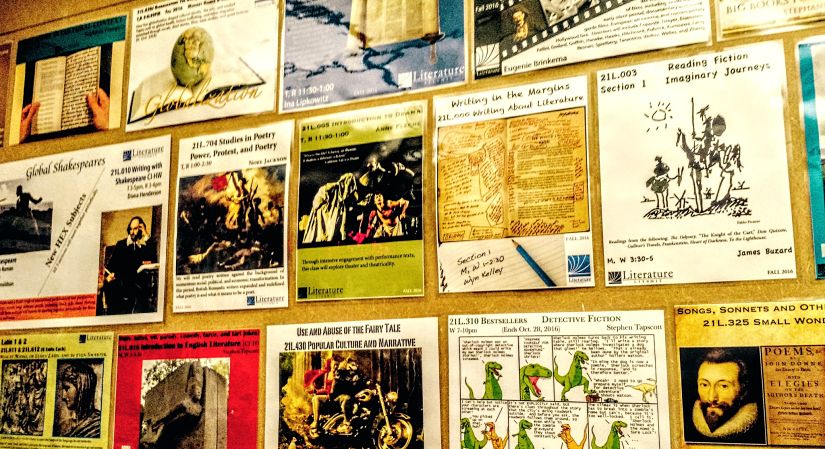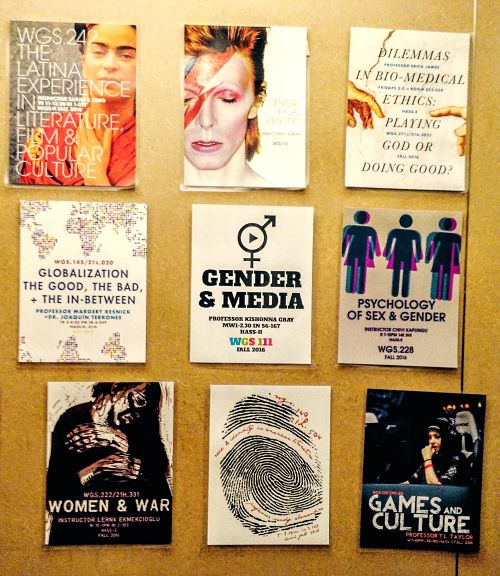 I've covered most of these in previous posts (here and here). Still working at TSL (Teaching Systems Lab) to create materials for a (future) competency-based graduate school of education, Woodrow Wilson Academy. During the summer, I'll be doing a blown up version of this UROP, going from 6 to 30 hours a week, right in time for the creation of a new batch of competency-based challenges. I'll be writing, reading, video-making, and prototype-testing. Plus other stuff as needed.
The Planned Parenthood Youth Advocate program is sadly entirely over, at least for now. I might get to help out next year as well, but not in the same capacity. So right now I'm searching for something new and edgy to do in the outside-of-MIT world.
I've enjoyed hearing non-MIT perspectives and experiences through the Planned Parenthood program. You get used to the comfortable college "monoculture." At MIT, everyone has taken (or will at some point take) Physics and Calculus but no-one can have three majors. The social justice discussions are not quite like those at Harvard or Wellesley. Sometimes, it's good to leave.
Still, on-campus activities are important too. MIT living groups facilitate friendships, but student group participation is also essential (see list of MIT student groups here). Over IAP, I joined Peer Ears, a group dedicated to supporting fellow students in their living groups. We get trained by MIT Mental Health to be active listeners and resources to those struggling with stress and mental health. To put it simply, Peer Ears are your next-door "trained" friends. We also get a budget to organize events and workshops in our dorms.
Now it's summer, and the group is restructuring, so it's a great time to be a part of it. Plus every Peer Ear kind of has to be a good active listener. So making connections is rather simple.
There's not much else to do right now, but work is definitely going to build up from 10 hours this week to 40 hours a week sometime soon. Looking forward to having a real person job experience.
After a packing/moving all-nighter on my last day at MIT, I went on an early search for breakfast. Turns out that 6 am, a time usually closer to my going-to-bed time, is beautiful. Everything looks extra-vividly green. The air is fresh. The sounds of humans are rare.
Perhaps because it was my last day at East Campus, the dorm and its surroundings looked particularly beautiful. Pictures below.
And that's about it, folks. How was your semester?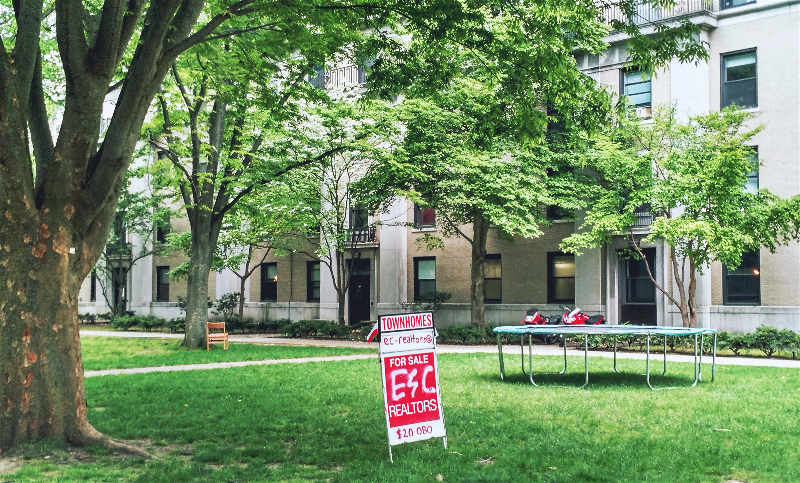 EC in spring and in the fall: still selling for $20 OBO (now with a courtyard trampoline!)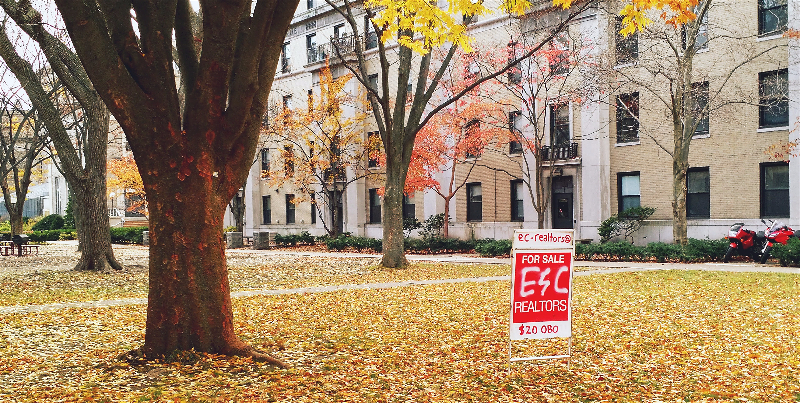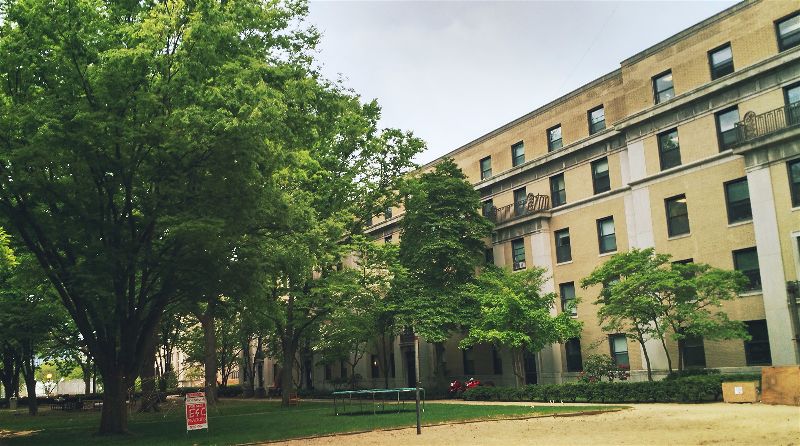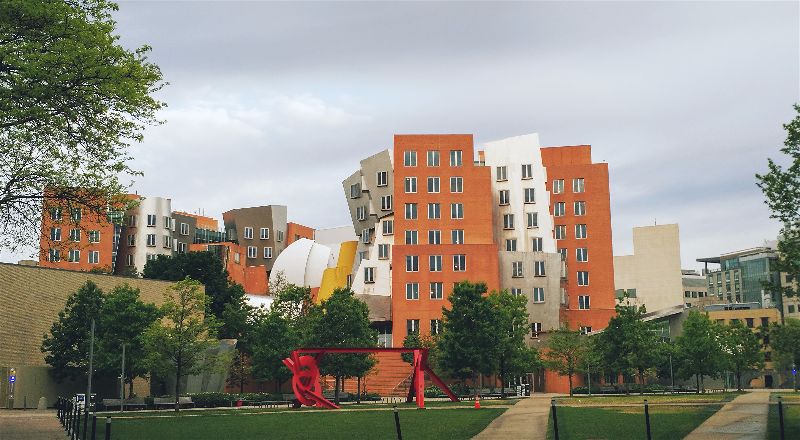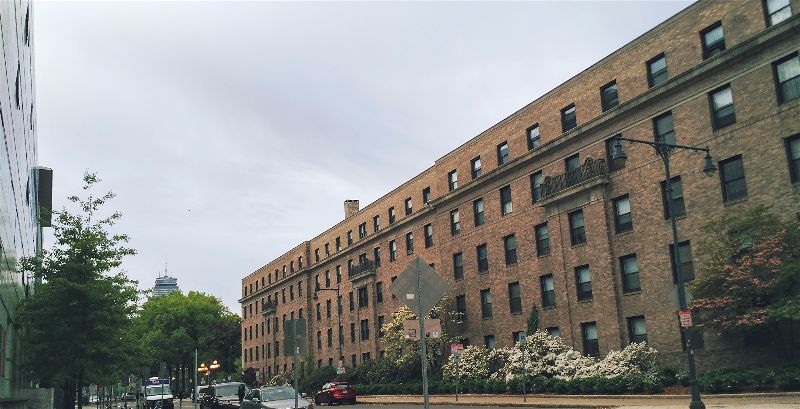 between the Media Lab and East Campus (+ a bit of Boston's Prudential Center in the sky)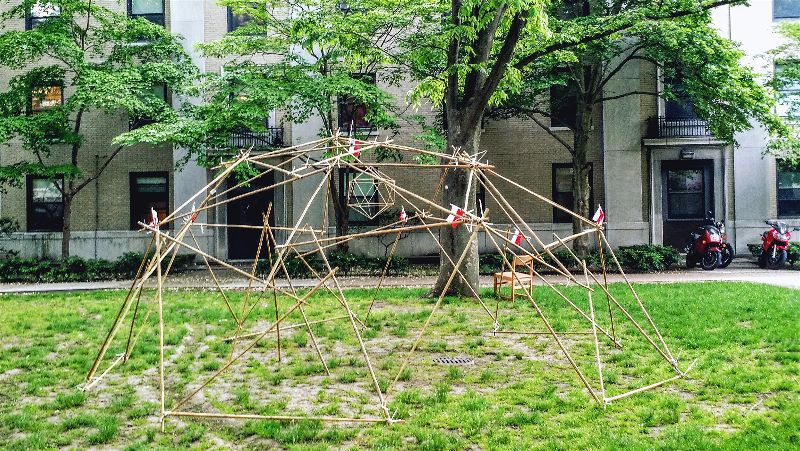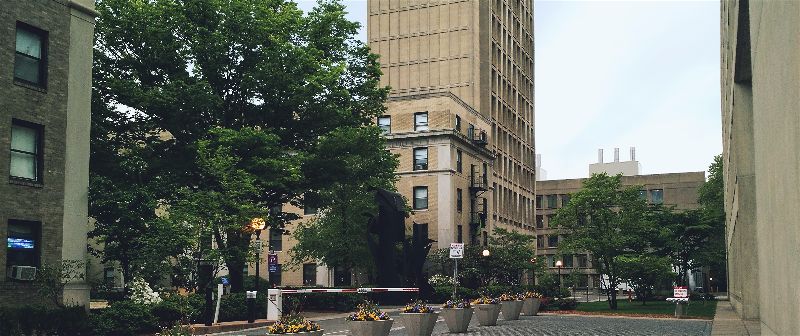 Green trees, grass, and Building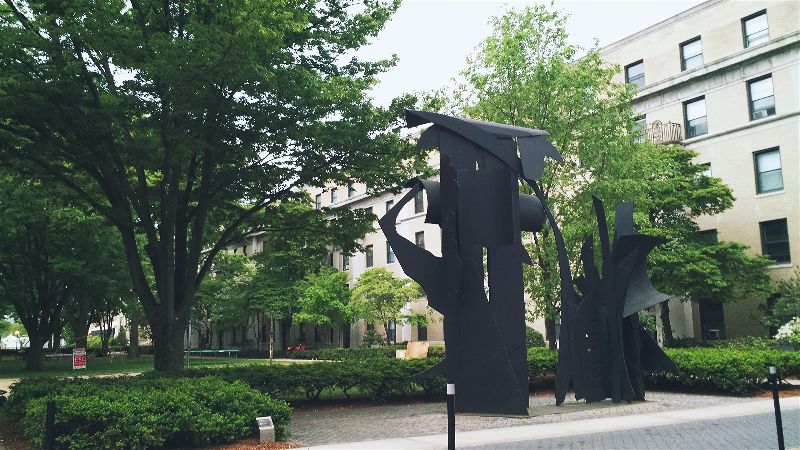 Transparent Horizons (the metal piece of "art"): meticulously buried in snow and toilet paper, still standing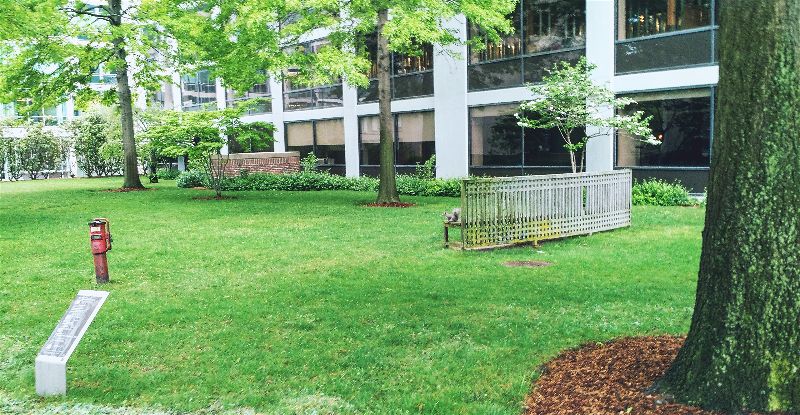 Squirrel!
Bonus: seen in the Infinite Corridor, Building 4