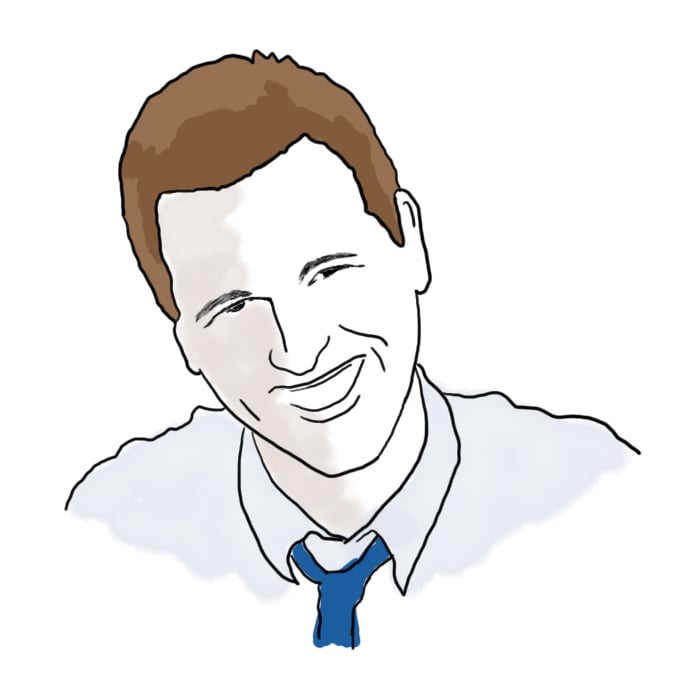 A 'Chances' Thread That Is Actually Worth Reading

by Ben Jones
That's perhaps the best title I've ever come up with.
Our beloved Mollie shares a birthday with another friend of mine, and I recently discovered that they also happen to be getting married on the same day.
My comment to Mollie: "Wow, you guys are going to share not only a birthday but an anniversary! What are the chances?"
Most people who use the expression "what are the chances" in casual conversation aren't really looking for a precise answer; they're just trying to express that something is rare or unlikely to happen. But I work at MIT, you see – which means that on a daily basis I'm not surrounded by most people, I'm surrounded by MIT people.
This is a good thing for many, many reasons, not the least of which is emails like this:
From: Mollie Burgoon
To: Ben Jones
Date: Feb 5, 2007 8:02:55 PM EST
Subject: You know you're an MIT grad when…
I was thinking about your question and briefly started to consider the factors I would need to put numbers to, in order to figure out the chances.
I am a sad, sad case.
For the record:
1. I don't think there's too much of a bias toward births on different dates, so presumably the odds that I would have the same birthday as any random person is 1/365. (Update after way too much figuring: Actually, you're less likely to be born in February than in other months, so given that I'm born in February, the odds are only about 0.002696 = 1/370.86 that someone will be born on my birthday, vs. an average of 0.00274 = 1/365 for the year as a whole.)
2. There's definitely a bias toward September weddings, and a bias toward Saturday weddings, so given that we're both getting married this year, it's not horribly unlikely that we'd be getting married on the same day (probably not too far from 1/12 — i.e. every Saturday in June, July, and September).
3. BUT you'd have to figure that it's unlikely that we'd be getting married in the same year — I'm significantly below the female median marriage age of 25.3. I'm not sure how to figure that one in.
So the answer is something close to 1/370.86 * 1/12ish * some factor accounting for the likelihood that we'd be getting married in the same year. (And I suppose, given that many people don't even get married, some factor accounting for the likelihood of getting married at all.)
<3 statistics.
-Mollie
I really love this place. In part I love it because of what is here, but mostly I love it because of who is here. Of course you'll find cool people in other places too, but enough of them to build a whole culture around this stuff?
Let's just say the chances are slim.
;-)
40 responses to "A 'Chances' Thread That Is Actually Worth Reading"