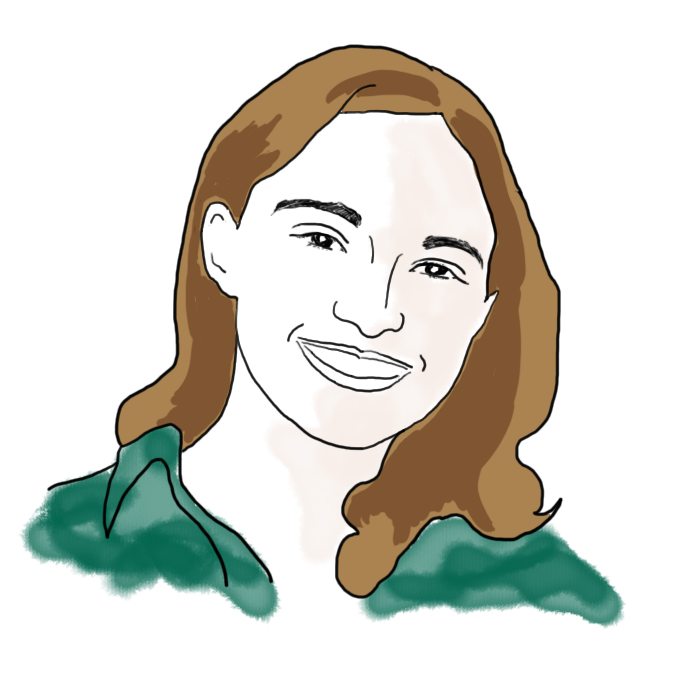 +1 for using the word "fortnight" outside of an SAT or literature class
It's funny how one month can entirely change your perspective on life. As I write this, it is one month to the day since I took my 7.05 (biochemistry) final. This was my only test of finals week, so I spent every waking moment reviewing enzymatic pathways and taking practice exams until it got to the point that, by reading the first sentence of a practice problem, I would know the answer because I had done that question several times already. So when people say the dust settles after finals week, they're really not kidding. I found myself waking up on May 19 with no plans for the day. Better yet, I had two weeks of days like this before helping at the hooding ceremony for MIT doctorate students and shipping out of Boston.
There's a list of "101 things to do before you graduate" that every MIT student receives in Orientation, and mine is a little more than halfway done. Considering the fact that I'm already ¾ of the way done with MIT in general, I knew I had to get cracking on this list.
The Prudential Center peeks over the Back Bay Fens, where Boston citizens can maintain their own gardens

Behind me is the bustle of Kenmore Square and Fenway Park, home to the Red Sox. In front of me is more of the Back Bay Fens, part of Boston's beautiful Emerald Necklace.

On another errand, I walked out of an office and saw Hanover Street, the "Broadway" of Boston's Italian North End neighborhood.

Off of Hanover, the streets are really narrow and there is brick everywhere. Say hello to the Boston Harbor, which is connected to the Charles River!

And if you go to the North End, you must go to Mike's Pastry

And if you go to Mike's Pastry, you must get a cannoli

And if you get a cannoli, you must find a nearby park to enjoy it in when there's perfect weather.

It was Memorial Day weekend, so the Boston Commons were celebrating with full force!

I had time to grab lunch at the Clover food truck…

…before heading off to the Haymarket farmer's market to get really cheap, really amazing produce. I got an entire box of bananas for a buck, and made something like three different banana breads that weekend.

Also on Memorial Day weekend, the Boston Museum of Fine Art opens its doors to the public for free (although MIT students can get in for free any day with a student ID). Looks like a lot of people are excited to see some art!

But where is everyone?

Oh that's right, the Chihuly exhibit is in town. These photos don't do the exhibit justice because my camera just couldn't handle the low lighting, but they give you an idea of the complexity and allure of the blown glass artwork.

As a Californian, "summer" means "beach trips," so a group of friends and I went to Singing Beach by Manchester-by-the-Sea (yes, that is actually the name of the town), which was easily accessible by the commuter rail, a train system that connects to "the T" subways. The sand made this crazy noise when you dragged your feet over it. It was singing (sort of)!

But it's not like I spent all my free time going to museums, eating delicious cannolis, and jumping in the Atlantic Ocean. There was work to be done! I went to a meeting for the IAB, the Industry Advisory Board for the GEL Program and got to see Bernie Gordon, the program's founder! The IAB gets together about quarterly to talk about how the program is doing and what its future may hold. The room is filled with MIT professors, industry engineers, and GEL staff, so to be in the presence of all this engineering power was a real treat! Student input is regarded highly by this board, and my fellow GELs and I were there to give feedback from a student perspective.

photos by Bruce Mendelsohn
Finally, the whole reason I got to stay on campus for so long after finals was the hooding ceremony. You're all probably familiar with Commencement, where undergrad and graduate students alike receive their diplomas in Killian Court. The hooding ceremony, however, is when the doctorate students receive their hoods, the colorful garments that they wear over their gowns to identify their school and degree (red means PhD, or doctorate of philosophy; yellow means ScD, or doctorate of science).
My job in all of this was to help the MIT faculty put their hoods on, because it involves a lot of straightening and aligning and buttoning that can be awkward for someone in a flowing academic robe to keep track of. Imagine my nerves as I went up to various faculty members, who could scholarly crush me with a single thought, and asked if they needed help putting their hood over their robe. Of course, faculty are people, too, so they were pleasantly appreciative for the assistance.
Check out the MIT News Office's coverage here.
So, for all those who wonder "is there anything green in downtown Boston," "do MIT students actually seek out fun things to do in the area," or "what on earth is the hooding ceremony," I hope I've cleared up some things for you. Happy summer y'all! I'll leave you with my favorite picture of the fortnight, which I snatched while crossing the Longfellow Bridge. This is my favorite bridge that spans the Charles. It may not have Smoots, but it has a better view and drops you off closer to the heart of downtown Boston.
4 responses to "A fortnight of Boston summer"