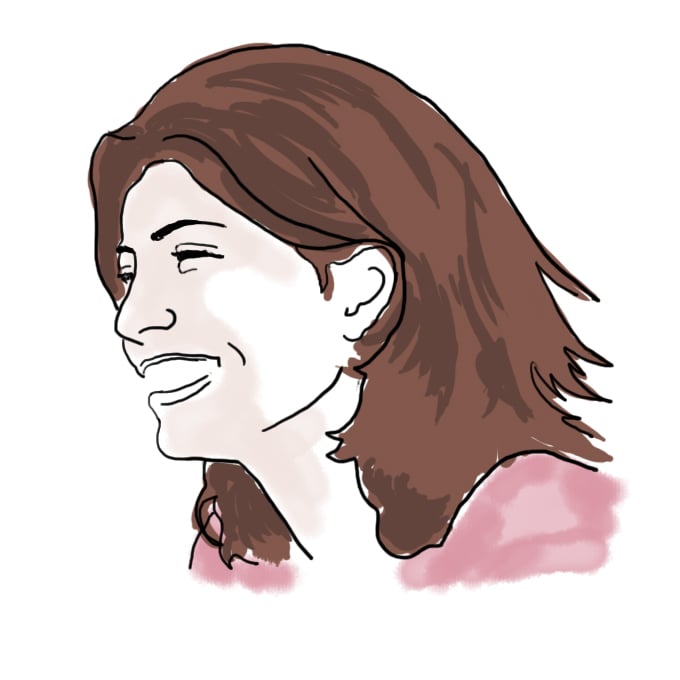 A grab bag filled with a magical camp and the Big Apple

by Melis A. '08
One month of activities in one entry.
It's official: my blogging hiatus has ended. It has been a crazy couple of weeks, filled with editing medical school applications (first drafts, second drafts, third drafts, galore!), trying to finish up my summer projects at the National Institutes of Health (I'm close, but it looks like I'll be sticking around the lab for an extra week), presenting my research (2 poster presentations + a lab presentation), writing papers (coming soon to an MIT journal near you), working at Camp Kesem (it was a huge success, more info on it later), taking daily trips to the Au Bon Pain in the NIH Clinical Center (which I justify by the total savings of about $15 and a tree or two that I achieved by using a refillable mug), hanging out in New York City, and more. I'm really only getting slightly more sleep than I do at school and my caffeine intake is far too high, but the few breaks that I've had have been as glorious as the Charles River on a spring morning.
As I sit on the train from New York to DC, the fact that I'm going to be a *senior* is slowly, and painfully, sinking in. Could it really be true that I only have one year left at the Institvte? Take me back to freshman orientation, when four years seemed like an eternity and the underground route from E25 to Lobby 7 seemed just about as real as dragons and reindeer (oh wait…) Now, those tunnels are just a warm, familiar respite from freezing midnight walks from Kendall; they are a home that I share with rats the size of cats.
I have this problem where I really start to enjoy things just as they're about to end. Maybe I just loosen up and become comfortable with my surroundings, or maybe I just forget all the bad things and reminisce endlessly about the good (my memory is funny like that.) So now that I am almost done with college, it's time to do all the things that I should have done more often during the past three years. That means getting lost (I guess I'll have to go out to the suburbs for that) and wandering on sidewalks for hours, having picnics by the river, playing Frisbee on Kresge lawn, doing psets on Killian Court, going to more events by the Lab for Chocolate Science, visiting Lansdowne Street, seeing the Boston Pops, and cheering/jeering at a Celtic's game. It means inviting my professors to lunch and getting to know more of my classmates. It means doing whatever it takes to check every last box on my "101 Things To Do Before Graduating from MIT." And, lucky for you, it also means blogging more frequently. But, you have to tell me what you want to hear. Want to hear more about my adventures in Boston or my class schedule? Ask and I shall try my darndest to answer (except for "How do I get into MIT?" I still don't know what to say to that one.)
This past week, I tried to implement my new "carpe diem" mentality. Last Thursday, I went to Boston to attend counselor training for Camp Kesem. As I wrote in a previous entry, Camp Kesem is a free summer camp for kids whose parents have/had cancer. It is an opportunity these kids to forget their worries by just having fun and meeting other people who have had the same experiences. This was MIT's first year hosting the camp, and I think that it's safe to declare that it was a huge success. Obviously, the logistics behind establishing a camp can be quite difficult – facilities must be arranged, counselors must be interviewed and chosen, and campers must be recruited – but I think it is safe to say that our first year was a huge success. Before I go on, I would like to thank Daniel Hawkins, Diana Gallagher, and Shaye Storm for their generous donations that helped make the camp possible.
So on August 12, the day camp started, I assumed my "camp identity" of Smile (everyone makes up a name for themselves and none of the campers knew our real names. I chose my camp name because it's an anagram of my real name and I'm almost always smiling.) I spent the next five days with sixteen other MIT students, three administrators, and thirteen campers at a beautiful facility in Rhode Island. From 7:30 am to 10:30 pm, we sang camp songs, rotated between activities (drama, arts and crafts, sports, and nature), swam in the lake (the third cleanest in Rhode Island, I was told. It turns out that there are only five lakes in Rhode Island to begin with…!), played games, ate smores, and much more. I was responsible for arts and crafts, so I sat at a picnic table nestled between the trees and beside the lake and glued, cut, and drew for about three hours a day. I'm pretty sure that I'll never get all the glitter out of my pants and hair (pictures of Julio and Vivian '09 doing arts and crafts below, all courtesy of Dan '10. Unfortunately, I can't put up pictures of the campers.)
Some other highlights include our evening "cabin chats," giant volleyball games (I broke the net on my first serve… though in my defense I never claimed to be athletic), meteor showers, and pie eating competitions. All of the campers were not only incredibly mature and conscientious, but also talented and hilarious. It was an experience that I think we will all remember. Hopefully next year we will have even more campers, and keep us in mind if you are interested in becoming a counselor!
After Camp Kesem, I spent a few days in New York City before heading back home. The weather was incredible and I got to indulge in three of my favorite activities- walking around, eating at cafes, and window shopping. Thanks to my gracious hosts in NYC, I got to see new parts of it like Brooklyn (including Coney Island, where I ate a Nathan's hot dog at the original location) and the Seaport District (which looks exactly like Boston's Faneuil Hall.) 'Twas awesome, and now it's time to buckle down for one last week of my summer internship.
14 responses to "A grab bag filled with a magical camp and the Big Apple"