Note: I freely admit I am stealing the title "A Room with a Vieux" from a lovely antiques store in Boston
So here is my workspace (and my coworker, an intern from Stanford) from my summer job. The space isn't too shabby, huh?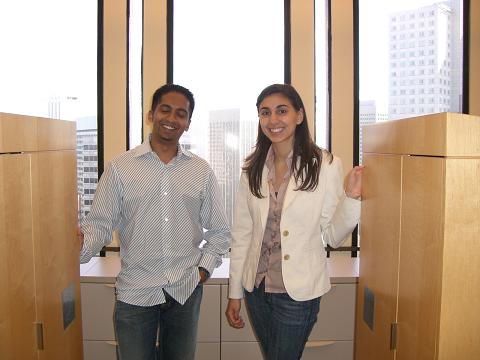 Check out our immediate view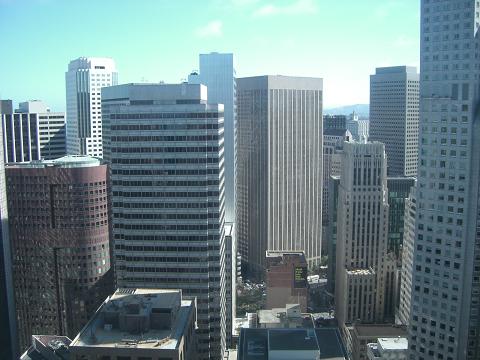 The sign in the bottom of the center of the photograph commands, "Honk if you love free movies."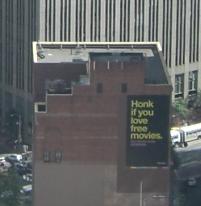 I think honking is a sacred activity and this sort of socially destructive advertising should be banned. Someone might benefit from doing his/her Course 15: Management Science concentration in marketing.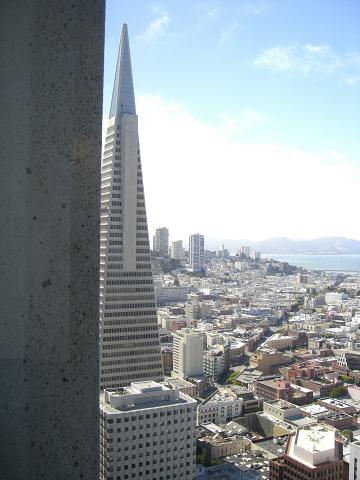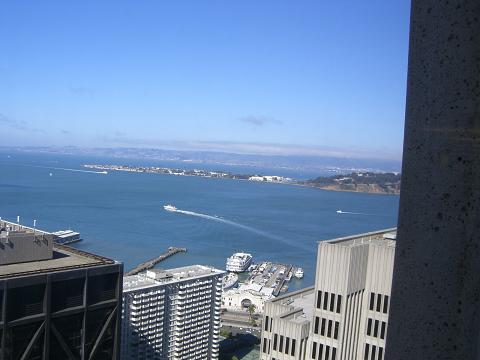 More pictures of the view – Treasure Island, above, and Coit Tower, below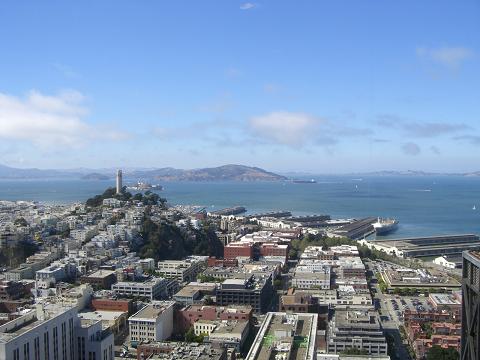 Yesterday, I got back to MIT, and my bedroom's view this year rivals my summer office's view. Evidence is below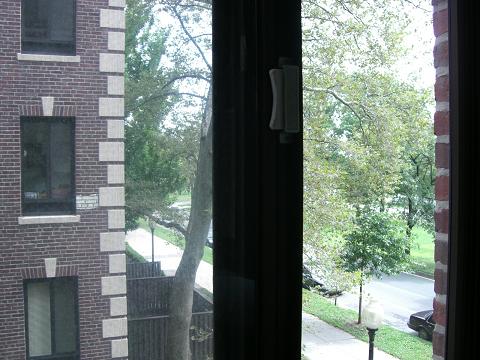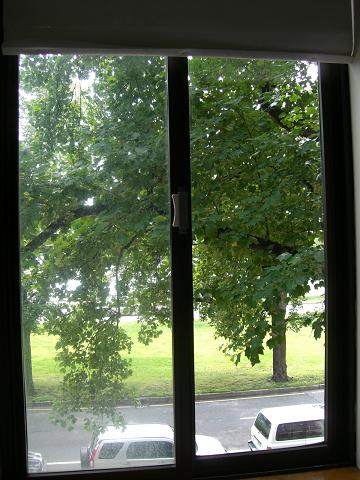 In case you're not convinced, check out the delicious surprise I found in my closet: built-in hangers! YES!
It is going to be an excellent year… I can see it already.
————–
Edited to add:
As requested by Sam '07, here is my 3rd window: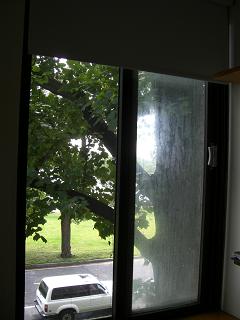 6 responses to "A Room with a Vieux"