You know what's awesome about dorms? There's a lot of people in them.
A lot of people who use iTunes.
What happens when you have a lot of people using iTunes on the same WiFi network? Shared libraries!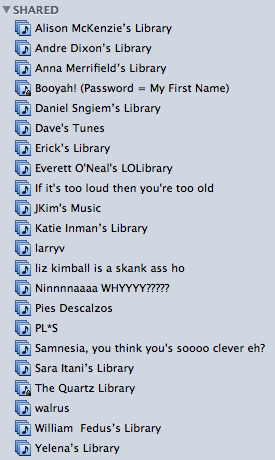 So many music choices!
That is all. Time to study for my test.
20 responses to "A short entry"