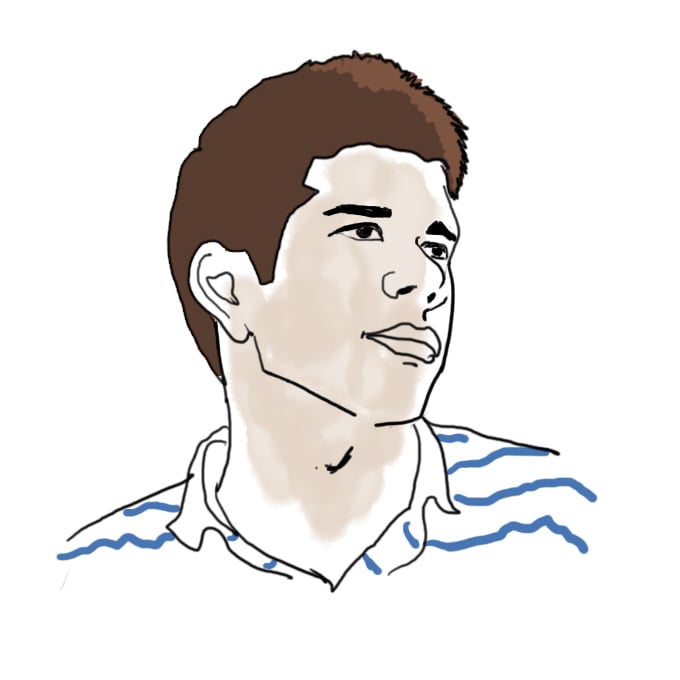 Because the best way to feel at home at MIT is to know that you are truly welcome
A little over two weeks ago, MIT's news office released a statement on LGBQT life here. The short story: MIT has renewed their You Are Welcome Here campaign.
For those of you who don't know what this is, the You Are Welcome Here campaign aims to increase the visibility of LGBQT facilities and programs with small cards to denote an LGBQT student's first port of call – namely, the offices or dorm rooms of anyone willing to guide curious students to available services.
As Laura, a blogger alum, noted in her own post on LGBQT life (and more specifically, The Rainbow Lounge), these cards aren't hard to find.
Abigail Francis, MIT's Director of LGBT Services and a strong advocate of the campaign, talked to me about how campaigns like these honor MIT's commitment to diversity by drawing together a closely-knit, conscientious community in which nobody feels left out. "We need every member of MIT to feel welcome, not just tolerated," she said, "Everyone should be on an equal playing field here."
As we talked more, I was surprised to find that Abigail's position, once a temporary offering, had only been around at MIT for five years. Over the two years that she pioneered her role at MIT, "It was important to justify the position," she said, "But the need for it was very high."
Perhaps one testament to this need comes from a story that Val, a freshman here who's actively involved in [email protected] (GLBT at MIT), a Trans Task Force, and MIT's Dramashop, told about her friend. Val's friend came out while at MIT and wanted to check out some of the Rainbow Lounge's resources.
"One of the workers greeted [my friend] and showed her around a little bit," she said, "She was very happy that everyone was so at ease and friendly. It was really easy for her to get what she needed."
Such a need has been around for nearly 40 years. The mission to advocate for LGBQT members of MIT began with the Student Homophile League in 1969, which exists today as [email protected]. Their efforts, along with the efforts of other groups, aim to promote a positive environment for LGBQT students and to raise awareness of related issues in the student body through workshops and a variety of lectures geared toward LGBQT students and their allies.
"It's been really cool to go from there not being much of a [queer women's] community two years ago, and thinking, 'Oh, what can we do about this?' – to now, having events that are attended by 30 or so people," said Cal, a junior at MIT and [email protected]'s vice president, on her work on queer women's issues on campus.
They've been doing a heck of a job. Abigail told me that attendance at LGBQT events has risen over 60% in the past five years. Cory, a freshman at MIT, a member of [email protected], and a prospective political science / math major, believes this is because there's still a lot to do.
"Even within the last couple of years, all of these student groups just began doing more," he said, "It's getting past the point of saying it's okay to be gay – we're just trying to spread awareness about every single issue."
So certainly, there's student activism, but that's not to say that talk about LGBQT issues pervades every aspect of every conversation of every LGBQT student's life. There's more that goes on in day-to-day conversation, according to Piper, a junior majoring in course 6-2.
"In my experience, people simply don't focus on sexuality," she said, "We'll have conversations about it if it comes up, if it's relevant […] But it's not constantly looming on our minds."
Lindsey, another junior majoring in chemical engineering, says he likes it that way: "Everyone, even if they don't necessarily understand or even agree with certain aspects of my life, is accepting of who I am."
As I pulled all of these insights together, I got some firsthand experience of how well everyone at the Rainbow Lounge got along with non-LGBQT members of the MIT community, as well as with people whom one might not initially consider to be allies. Not only was Abigail incredibly easy to talk to, but after I visited her in her office, several of her friends – ministers and representatives of various religious groups, no less – also had a discussion with me. One of them even offered me a delicious, chocolate-frosted cupcake.
It just goes to show you that MIT endorses a brand of diversity that isn't about isolating communities because of our differences, but about generating positive discussion about those differences, and then growing closer because of them. When you do it right, it leads to understanding, support, and quite possibly, cupcakes.
27 responses to "A Welcoming Environment"