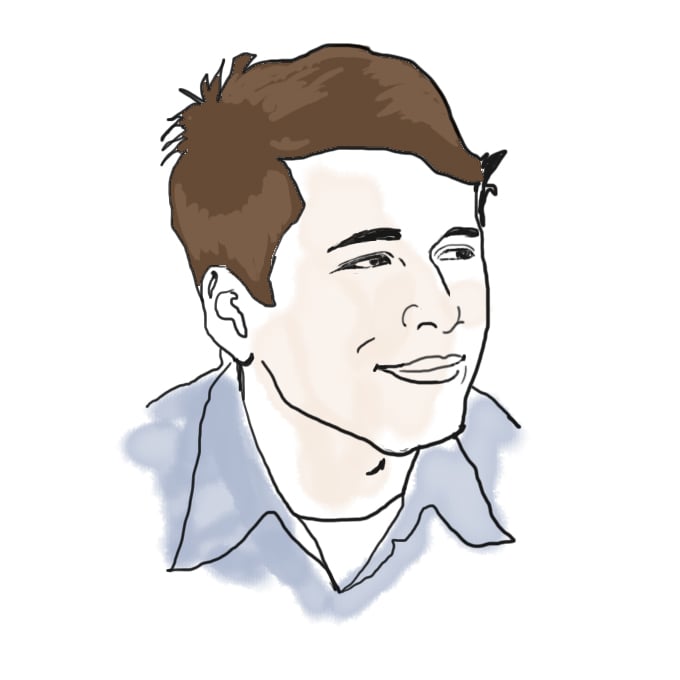 Each year, MIT exhibits its 300+ student activities. Friday, I checked them out for you.
Friday was the annual Activities Midway, a hugely popular Orientation event that showcases hundreds of MIT's student groups (you may have seen this over at Sam's blog). Of MIT's 300+ groups, approximately 250 of them were on hand for the event.
You can click here to view the entire list of MIT student activities, courtesy the Association of Student Activities (ASA). The ASA is an entirely student-run organization that recognizes and governs MIT's student groups. I love that students have so much power of self-governance here! [full disclosure: I am a former officer of the ASA, 1997-99]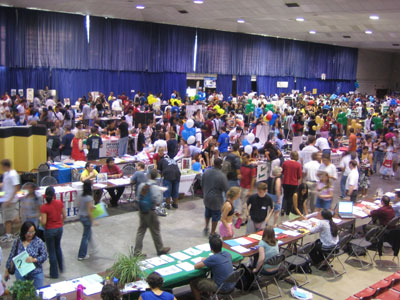 Thousands of people attended the Activities Midway, which was held in the Johnson Athletic Center.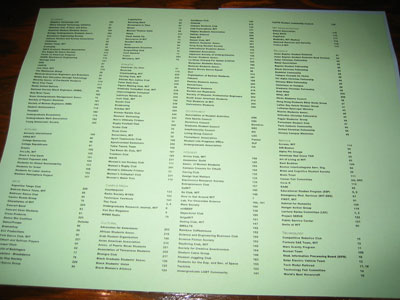 When I arrived, I was given a list of the ~250 groups that had booths. You can view the list here [PDF].
I saw some other bloggers at the Midway…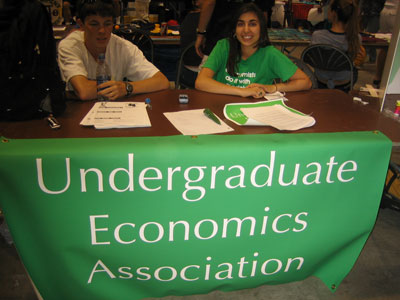 Mitra was there, representing the Undergraduate Economics Association (UEA).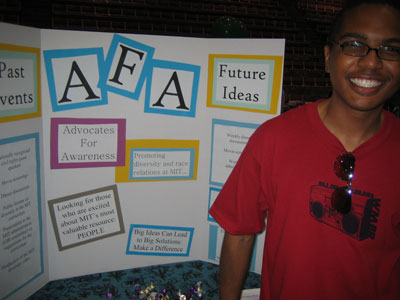 Bryan was also there, representing Advocates for Awareness.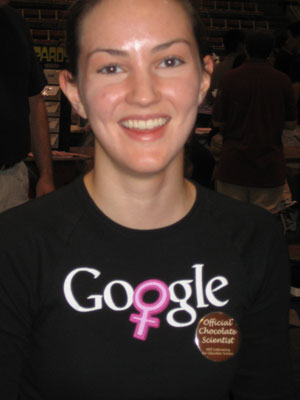 Former blogger Alison represented one of my favorite student groups, the Lab for Chocolate Science (check out her button!). Yummy…
Because you could not be there, I took pictures of as many student groups as I could. Below, find a collage of 79 photos, representing about a third of the groups present. Lack of a picture does not mean lack of awesomeness… I missed more than 160 groups, including Hillel, the Logs, the Bhangra Club, and OrigaMIT, but I did find the Filipino Students Association, the Entrepreneurs Club, Dance Troupe, mitBEEF, and 75 other groups. Enjoy!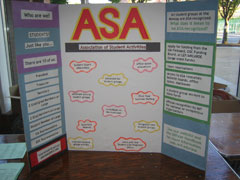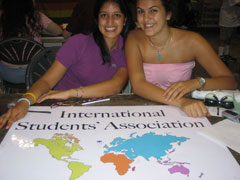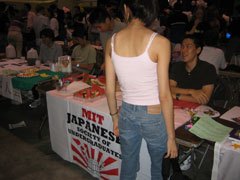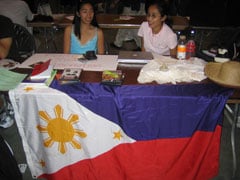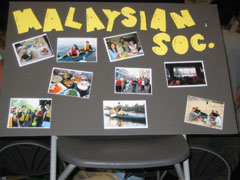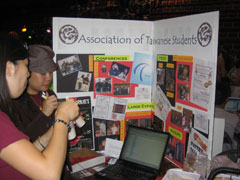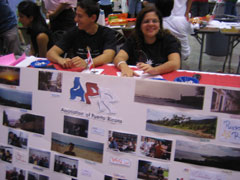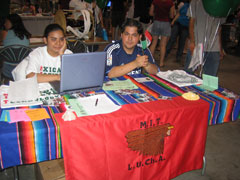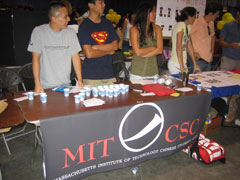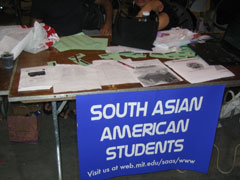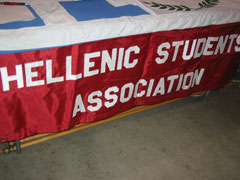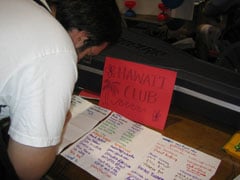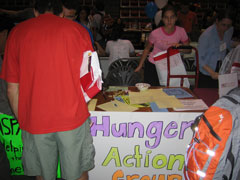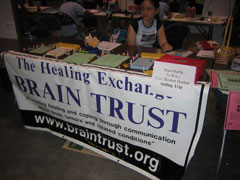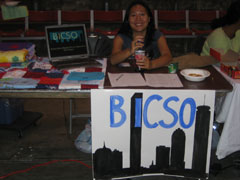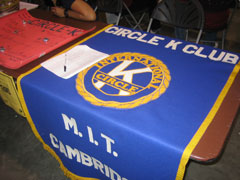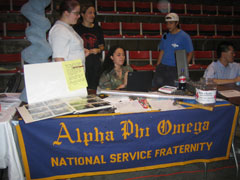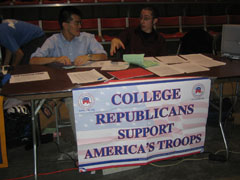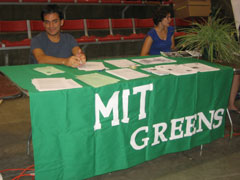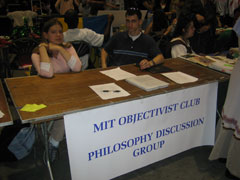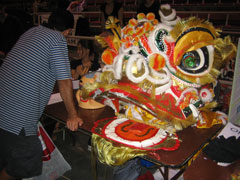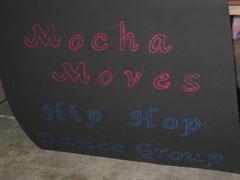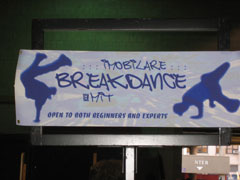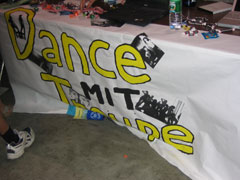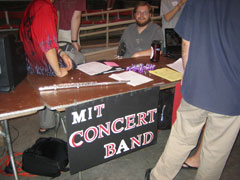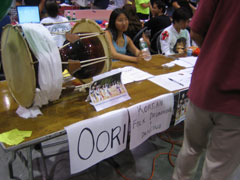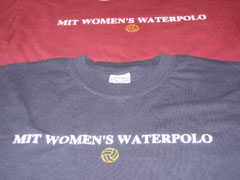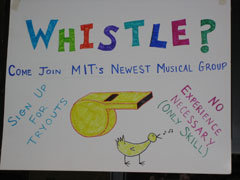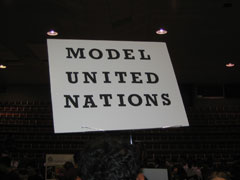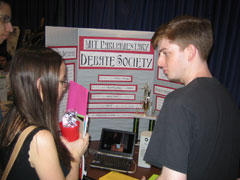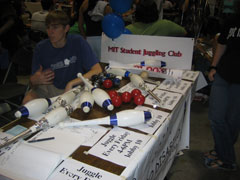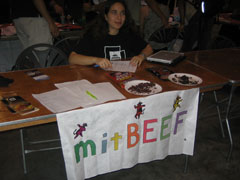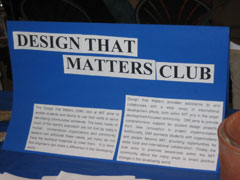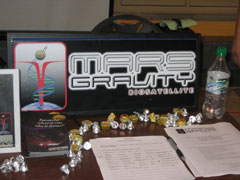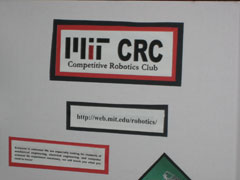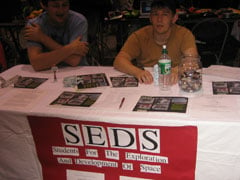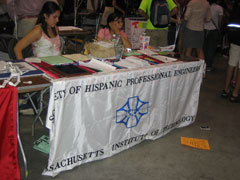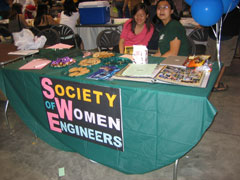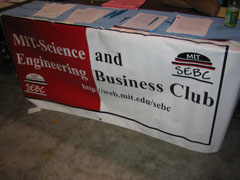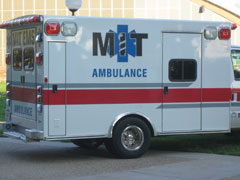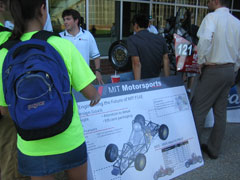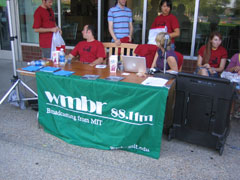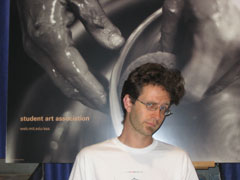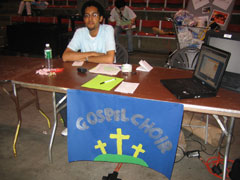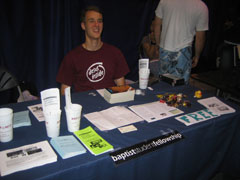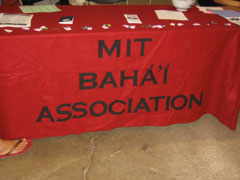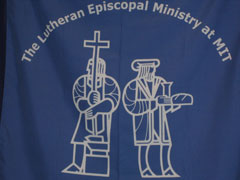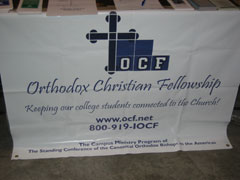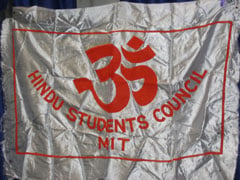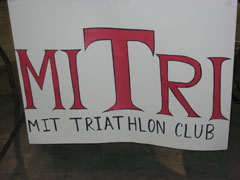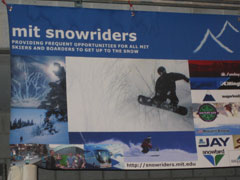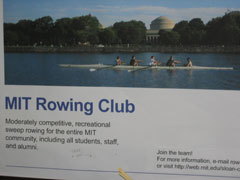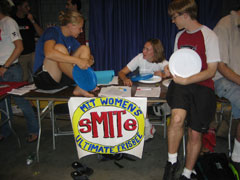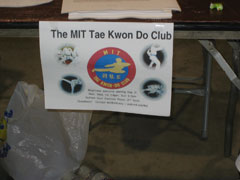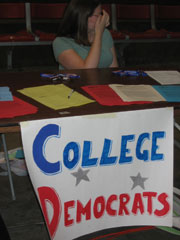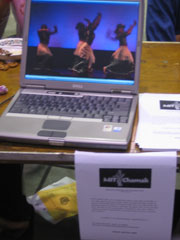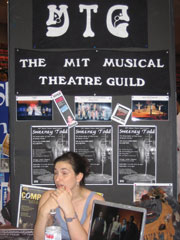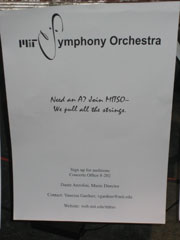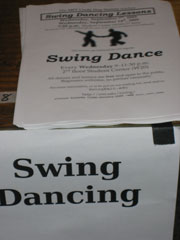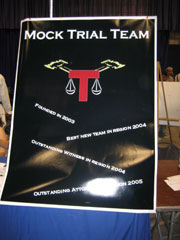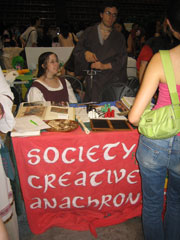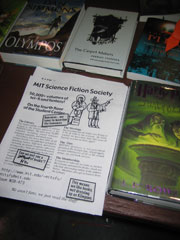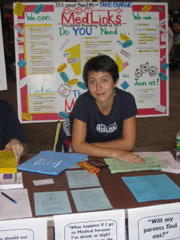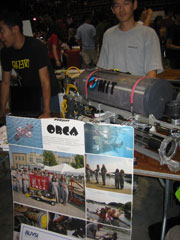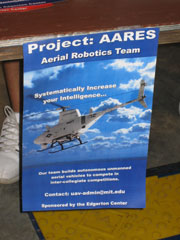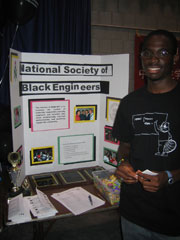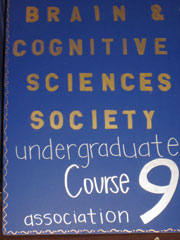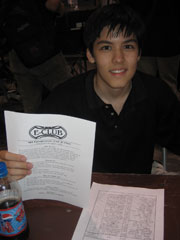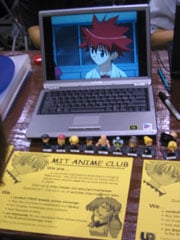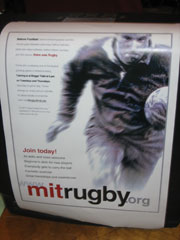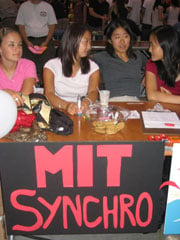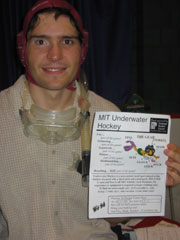 2 responses to "Activities Midway"