Cory and I paused for about an hour and a half while looking for Childhood's End by Arthur C. Clarke in the Hayden library stacks this afternoon. This is the weekly magazine The Nation. This is the first half of 1866 (January through June), gift wrapped.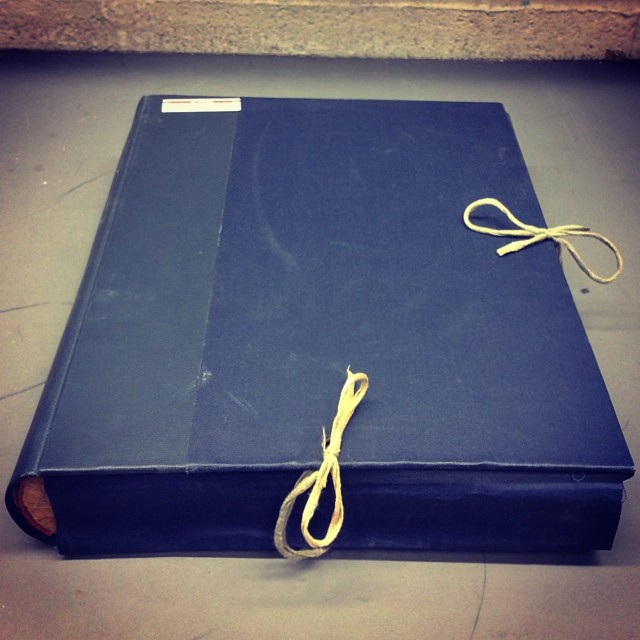 Here it is opened. My favorite section is the science notes, which include Charles Darwin's observations on climbing plants and the similarity of their strategies to those of climbing animals. There are also new recipes for poisons, thoughts on the brightness of burning magnesium, a call for more systematic disease research, and a comparison of petroleum and coal in the same issue as an unrelated discussion on ozone, whose formula had just been determined.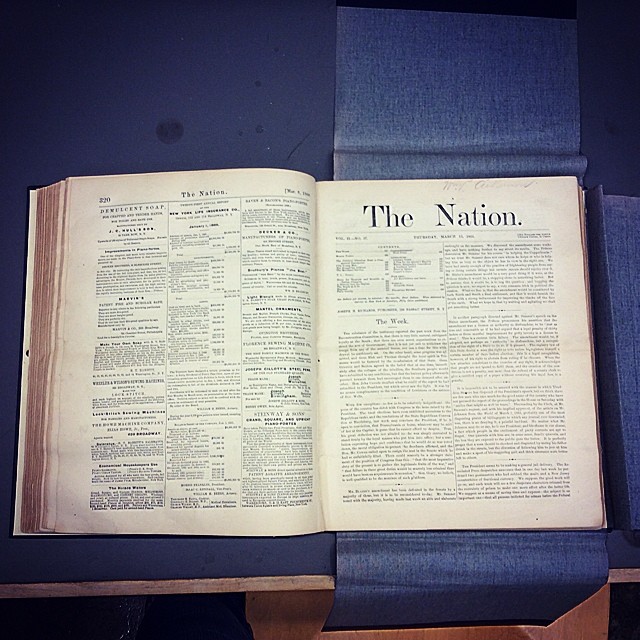 Here are some of the other volumes on the same shelf. The one we looked through is leftmost.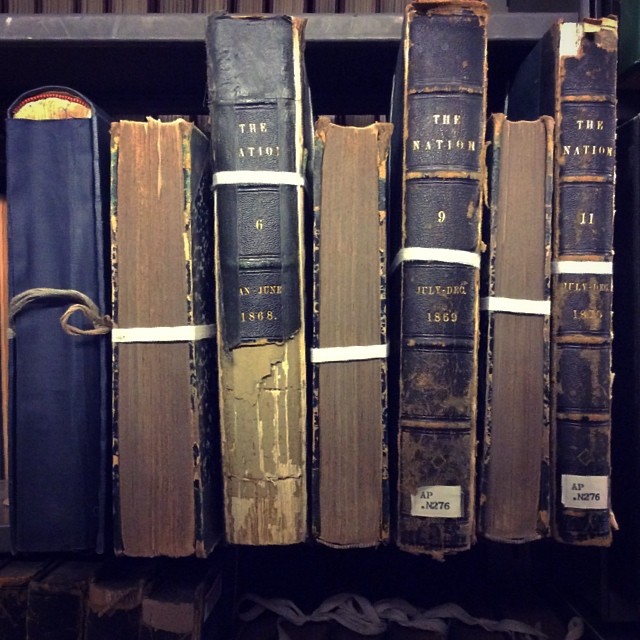 And there are many, many more.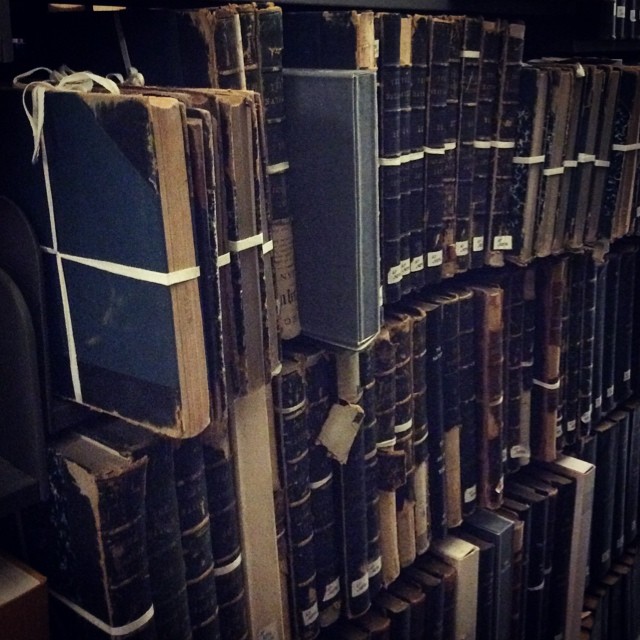 I am happy.