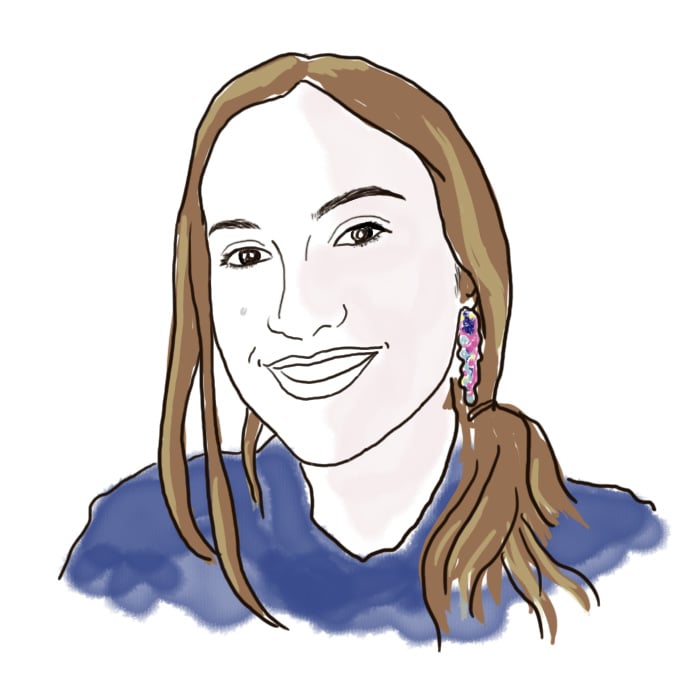 Rooftops and flowers on two streets in Boston.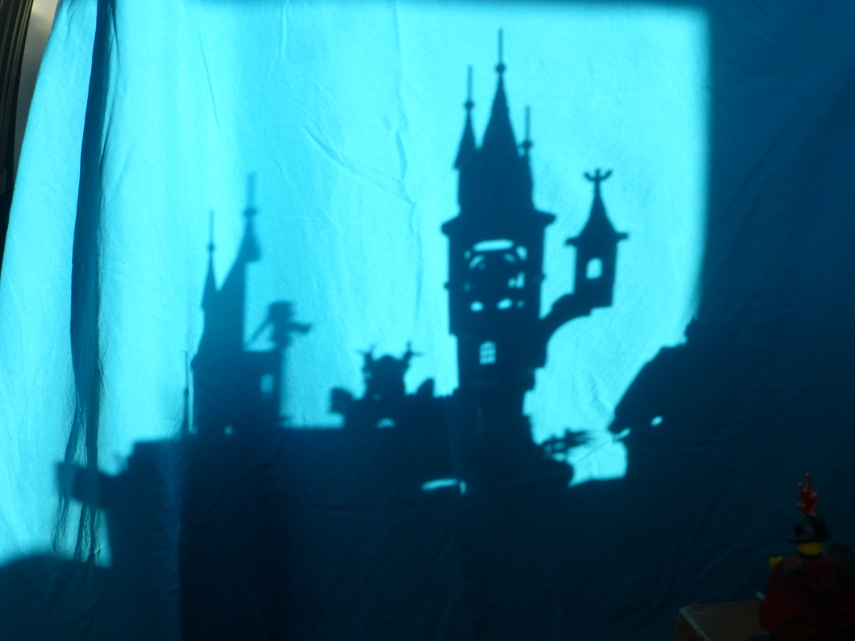 Over the past few years, toward the end of my full-time undergrad and during my MEng, I've fallen hard in love with this city—Cambridge, then Boston, and Somerville—the vines and flowers and old brick against skyscrapers; black skies, grey roofs, and red brick sidewalks and rooftop gardens.
I love our long, long, daylong and nighttime walks. I love feeling thoroughly exhausted. When I close my eyes at night I see castles, green pillars, grey roofs, green and red walls, rust, and vines. I still feel the sun on my skin; I still see blue skies, light clouds, and networks of fire escapes between here and more magical places.
Over the next weeks before I graduate I want to show you more of these places I love, starting with Beacon St. and Marlborough St., which run parallel to the water on the Boston side, across the Charles from MIT. This is where we spent our past Saturday, our first warm weekend that I've been in town, on a path that looks like this: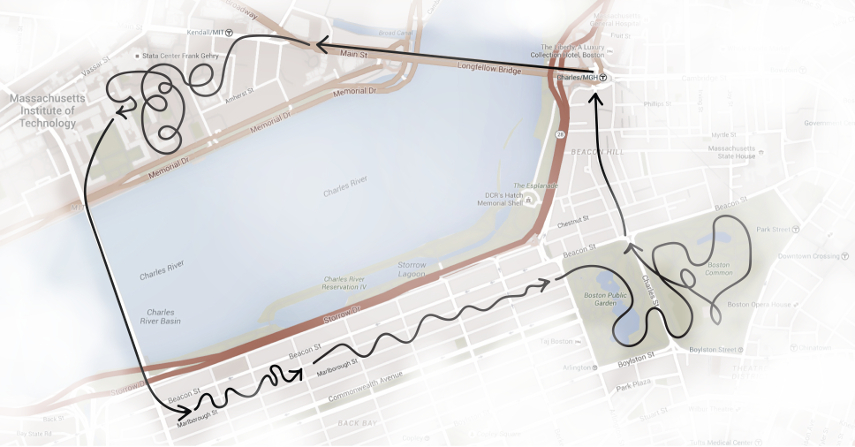 Here's Boston from the Harvard Bridge, MIT's sailboats in the foreground. (Click for larger versions.)
And me and Cory, also from the bridge.
Below, somewhere on the left is Beacon Hill.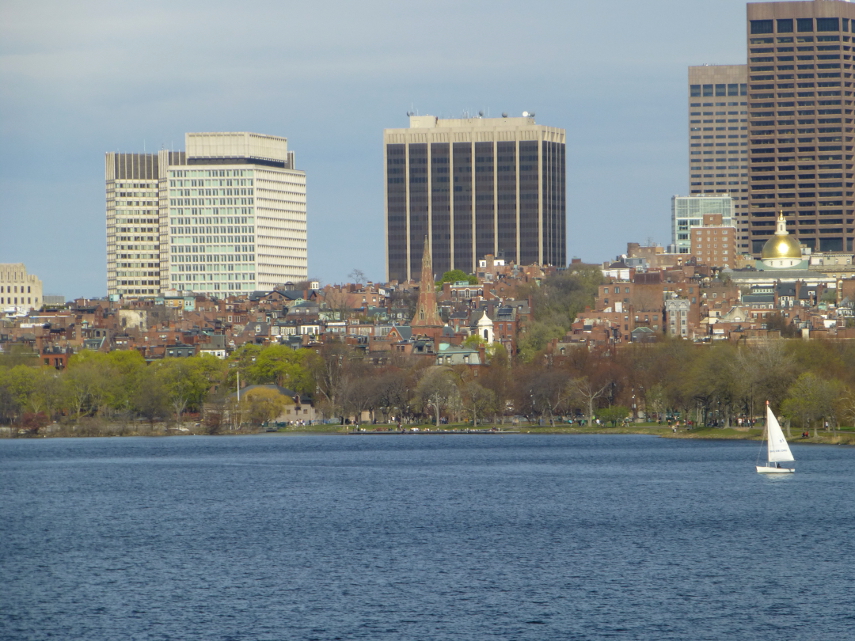 Across from Boston is our beloved MIT and its pincer aliens/construction equipment.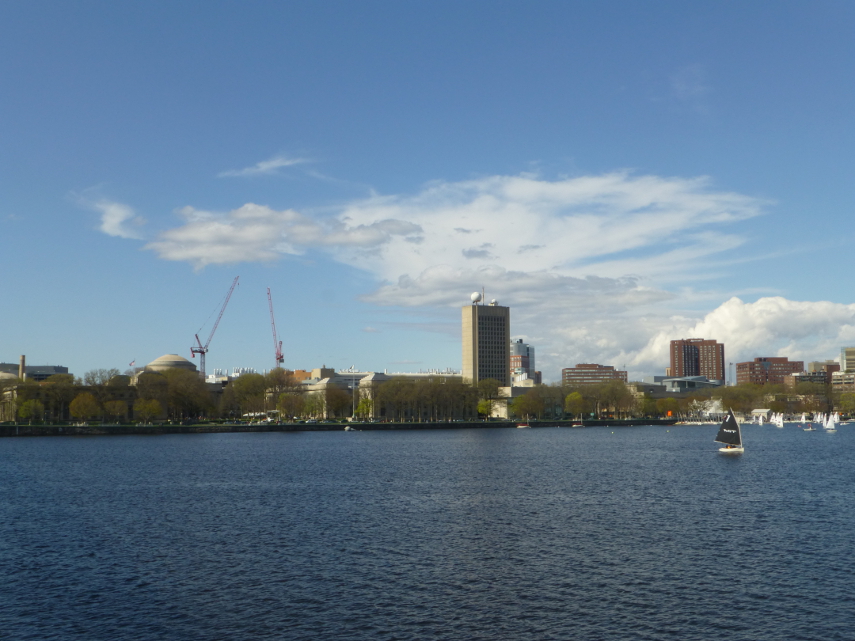 On the Boston side, Beacon St. is the closest house-containing street parallel to the water and Marlborough St. is the next one over.
We started out on Beacon and at some point crossed over to Marlborough.
The above are my two favorite photos of this blog post. They are from Public Alley some-number between Beacon and Marlborough.
Beacon St. and Marlborough both meet the Public Garden, our Central Park (and Beacon Hill beyond it).