As of exactly one year ago, toys have completely taken over my life. I am officially the Conner 2 authority on anything colorful and plastic. How did this happen?
2.00b, Toy Product Design. I've blogged about it before, here, and I'll probably blog about it again sometime in the future.
As a part of the class we took a trip to the Hasbro world headquarters. For those of you who don't know, Hasbro makes Mr. Potato Head, Monopoly, Nerf, My Little Pony, GI Joe, and tons of other stuff. During our trip to Hasbro I chatted with Don Fardie, one of the model shop guys, and ended up submitting a resume for a summer position. I got the job and spent the summer building action figures, assembling 3D printed parts, racing big wheels, and generally having one of the best summers ever.
But, before that summer, I still had to make it through second semester with Toy Design. By the end of the semester my team, Team Emerald, had produced prototypes for our very own line of toys, ElectroPlushies!
We took our toys to Hasbro to see if they'd be interested in producing and manufacturing them but they weren't, so we began to explore other options. As we researched Limited Liability Corporations, Patent Attorneys, Safety Standards, and other complicated stuff, two important things were happening. The first was that a museum in Lowell, MA was interested in displaying ElectroPlushies in a toy exhibit for several months. I went and visited them a couple of times just to see how they were doing. They seemed to be getting along OK. The only part that wasn't doing OK was the fabric that we had dyed, it was starting to fade, but still looked decent.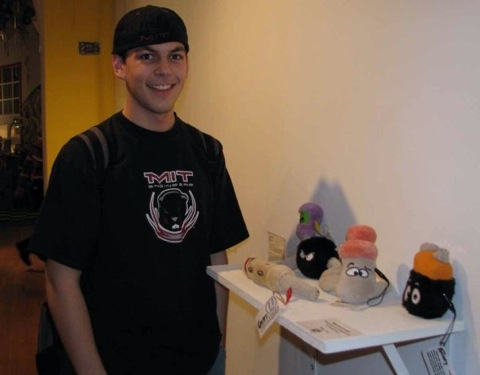 The second important thing was that the video of our final presentation was being broadcast on YouTube, and it didn't go unnoticed. We were contacted by a manufacturer/venture capitalist/designer that was eager to produce ElectroPlushies for us, free of charge! This was some of the most exciting news we'd gotten in a while! Ok, Hasbro doesn't want them, but this way we'll have much more control over design decisions and manufacturing details!
Then we ran into another problem. Our prototypes, while they did work, were about as far away from safe as possible. There's a ton of engineering in store for ElectroPlushies before they can be manufactured, but our potential manufacturer didn't have the resources to do the necessary engineering. Solution?
Ginny '10 found an invention contest on AbsolutelyNew.com that offered $20,000 worth of design, engineering, marketing, and prototypes to the winner, $10,000 for 2nd place, and $1,000 for 3rd place. A day or two before the deadline we slapped together an application (copy/paste from our final presentation) and submitted it. Fifteen days later we got an e-mail . . . Second Place! WOO! Included in our $10,000 package was complete access to a patent attorney, a patent (if patentable), market research, and engineering/3D renderings/models/prototypes. That's right, engineering!
While all of this contest stuff is happening, ElectroPlushies finished up their stay in the museum at Lowell and were transferred to the MIT Museum. If you visit the MIT Museum, go to the top of the stairs, and look to your left, you'll see a large display case full of 2.00b toys. ElectroPlushies can be seen floating around in the air. Using my favorite friend Photoshop, I stitched together a bunch of pictures and managed to get a picture of the entire display, check it out.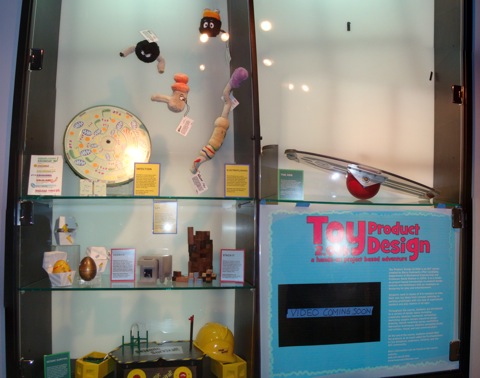 But wait there's more! This year I'm a mentor/videographer for 2.00b so I get to live it all again! Also, Hasbro has actually started to manufacture some of the toys that I built over the summer, so I can begin telling people which toys I worked on! I spent a lot of time on action figures for the new animated Star Wars movie. I built the hand-painted models that were shipped overseas to use as guides for the final toys. Here are some of the ones that are currently for sale that I built.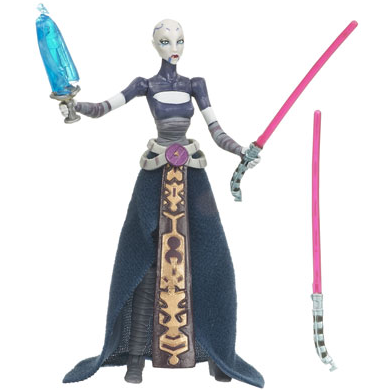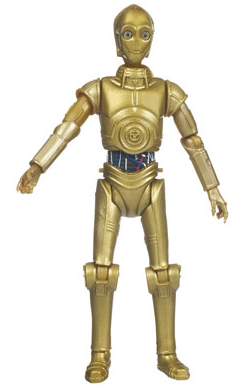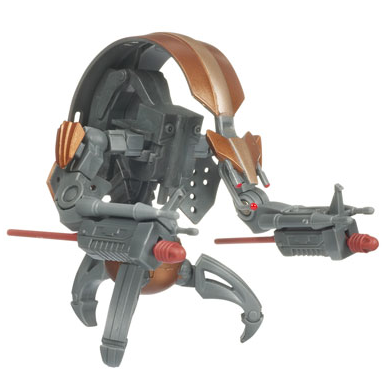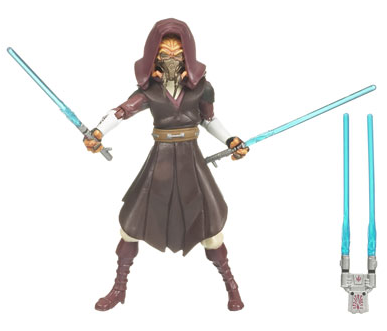 So that's where we are now. ElectroPlushies are in the MIT Museum, I have a bunch of toys that I built, we're having $10,000 worth of development done on ElectroPlushies for free, I'm filming 2.00b this year, and there's a trip to Hasbro coming up in about three weeks. Toys. . . they make the world a better place!
25 responses to "All About Toys"