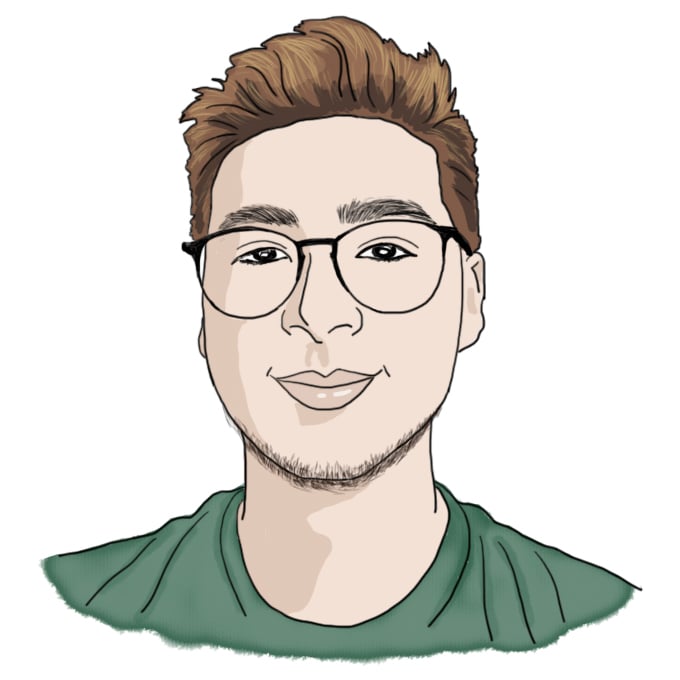 an unnecessarily detailed normal friday

by Joonho K. '20
finding things to blog about when you're swept into normalcy
my alarm goes off at 8am, and i turn it off in probably enough seconds to annoy caleb⁠01 my roommate as i go back to sleep without even thinking. eventually, though, it's 9:30 and i should really get up, so i climb⁠02 in room 251, we all have Next House Approved^TM lofts down my bed, throw on the clothes i wore last night to see endgame⁠03 i won't give any spoilers. it's both happy and sad, and it was definitely really good but not amazing. , pack my laptop, and head out of next house in light rain.⁠04 i was fortunate to acquire both a waterproof jacket and a waterproof backpack this year, so rain is something i no longer dread
i'm definitely going to be a little late to class⁠05 i have been trying my hardest to never come late to class again in order to not disappoint aikawa-sensei. the story goes like: i'd been late to class a couple times, and one day we were writing practice sentences using the grammar we had just learned. i decided to link my sentences into a story about how i was late to class and it's bad. well, aikawa-sensei was going around and reading people's sentences, and she read mine, smiled, then looked at me with a serious face and said simply, 「本当だよ。」 i swear, that simple sentence hits harder than a pound of brick. don't ever discipline your kids with force, just convey disappointment like aikawa-sensei can. at this rate⁠06 i left next house at 9:50, it takes about 15 minutes to get to building 14, class starts at 10:05, plus there's a vocab quiz. , but i might as well try to get there sooner than later. cory⁠07 my roommate hasn't even passed⁠08 cory takes an electric scooter to class me yet, so i'm a little worried for him, but he should be fine. i get to class fine, at exactly 10:05, saying a hurried nod and 「 おはようございます⁠09 it's polite to say good morning. 」 before taking a seat for Japanese 6. cory gets here fine, but kevin⁠10 kevin is a frosh in 2E - my hall - and is a precious boy. in fact, my hall is quite weeb and a significant number of people have taken at least one japanese class at MIT. and also there are like, four freshmen in japanese 6 right now, which is, well, huh. is nowhere to be seen.
we learned about vending machines in japan, and that they rank second in number of installed vending machines in the world.⁠11 behind the US, though the textbook is dated they serve both cold and hot drinks, they talk in 関西弁⁠12 the most popular dialect of japanese besides the tokyo dialect , they make ramen, they sell tickets for ramen, they use Machine Learning to recognize your face and recommend drinks. it's fascinatingly terrifying.⁠13 i think back to the reddit post i read last night that quipped that 'tokyo was the future that the 90's promised me.'
---
i've been inconsistent with going to 6.857⁠14 cryptography, security recitations but i decide that today was a good day, so i head on over to the green building and head up three flights of stairs to the next floor.⁠15 the story goes like this: I.M. Pei sought to create the tallest building in cambridge. at the time, there was a height code that stated that buildings could be no taller than 18 stories. I.M. Pei had the galaxy brain idea to simply build the Green Building on 'stilts' so that the first story was the equivalent of three stories high, thus creating a 20-story 18-story building. there's nobody in the seats of 54-100⁠16 a lecture hall today, but the TAs are there.
"Is there recitation today?" i ask.
"Nope, instead of recitation we're holding a sort-of office hours if you have any questions or need any help on the final project."
cool, nice. i say thanks and walk out. then pause, and walk back in.
"Do… you know what the grade cutoffs are looking like?"
"I… don't know, to be honest."
"So… let's say you did average on the quiz, and you're doing pretty alright for the psets. Where would I be?"
"Well… I'd say you'd be in the A/B range. It would depend on your final project."
cool, nice. i say thanks and walk out.
---
it's 11:30 am and i've decided to stop at lobby 7 to open up my laptop for a bit. i see a tour group forming and hear a familiar voice. one of my friends is the tour group leader.⁠17 though now i haven't got the time, freshman year summer was when i gave a lot of campus tours. the format's also changed due to new campus additions everywhere and i couldn't even sub for someone now i smile and realize that probably nobody sitting in this institutized⁠18 the café in lobby 7 used to be peets coffee, and they had the mocha javiva, which is an iced blended coffee and mocha drink that in my opinion was to die for. but now it's been replaced with bosworth's café and the iced blended drink is no more. well, dunkin is the way to go now i guess. café are actual MIT students, and that they're all holding MIT walking tour flyers and taking pictures. there is someone to my right on a close-to-back-cover page of genki 1,⁠19 genki 1 is the textbook used by japanese 1 and 2. japanese 1 covers the first six chapters of genki 1 and japanese 2 covers the last six chapters. japanese 1 is offered in the fall and IAP, japanese 2 is offered in the spring. though, so i know they're the same as me.
---
i realize that i need to read several things before 2pm today, first and foremost being another design project⁠20 the final group project where we're trying to design a system that is better than the current 6.033 grading and submission system, which is honestly pretty all over the place and could use some work, though it's not as bad as you would think team's preliminary report⁠21 the first 'milestone' assignment for the design project for the peer review.⁠22 one of the many things we have to do because this class is a CI-M, i.e. tons of writing
i decide to do the reading in building 12.⁠23 mit.nano before i begin, shardul⁠24 a lovely frosh from toons walks up to me and holds my hand.
"there are no places to sit," shardul said.
"yeah."
"i dislike this."
"yeah."
"i am going to go somewhere else now."
"go do that."
we stare into each other's eyes for maybe five seconds, then shardul nods and smiles and walks away. 25 i love shardul.
---
i head to 6.033 in building 66. peer review was fine, i said maybe like three or four sentences for the entire actual thing, there were lots of people in the discussion group so it wasn't like i was pressured to say anything.⁠26 nisha probably said the most out of anyone. and just like that, my day's over. what happens next is up to me.
i browse reddit⁠27 unfortunately the main source of procrastination, though i don't regret it for a second and find out that they teased a new league of legends champion, and her name is yuumi and she's a cute adorable cat. i immediately send joanna⁠28 my so a link and send messages along the lines of "SHE HAS AN ABILITY CALLED ZOOMIES" and "she also has a voice line that goes something like 'shields, heals, cuddles!' and i really vibe with that."
it's 3pm. i decide to take the walk back home to next house, seeing as i'm kind of tired and feel like taking a nap. it's still raining lightly, but less so than before. there's a taco truck parked outside of kresge that i couldn't buy from even if i wanted.⁠29 unforunately, my bank account is all zeroes. in fact, one could say that this very blog post is partially motivated by my desire to not subsist on dining food on a daily basis.
kale's watching something on his laptop. i'm going to take my clothes out of the dryer from yesterday and take a nap.
---
i end up staying in next house for the rest of the day. the rain started to get worse and by 8pm, lightning crackles in the sky. i put my laundry on the rug under my bed and contemplate folding it but decide⁠30 like a degenerate to not fold it and leave that for tomorrow.
tonight we watch letterkenny with the boys and play 1000 blank white cards⁠31 our hall liked to play mao on a near-constant basis once upon a time. this game was a good alternative. for the first time. it's a good example of a next-house-y friday night.⁠32 along with all the other things that weekend nights at MIT usually imply
before i know it, it's 2am and my head kind of hurts so i climb into bed and within ten seconds, i'm out like a log.