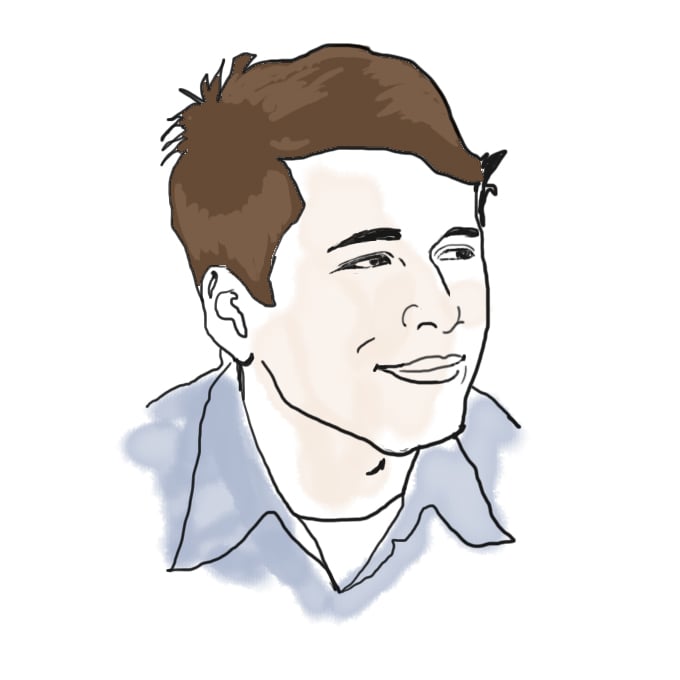 How billionaire entrepreneur Pat McGovern '59 got his start.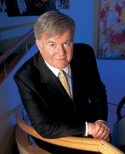 Yesterday's New York Times had a nice piece about MIT alum Pat McGovern '59, Founder & Chairman of International Data Group (IDG) ("the world's leading IT media, research and exposition company") and philanthropist behind such ventures as the McGovern Institute for Brain Research at MIT. I'm always interested in how such successful people get their start, and, as it is here, it is often a very interesting story. Read on:
I was about 15 when I read "Giant Brains, or Machines That Think," a step-by-step book on how computers work, written by Edmund Berkeley. It was one of the earliest books about computers, and I got it from a Philadelphia library around 1953. These machines could analyze data very quickly and give you insights into patterns in raw data.
The idea excited me so much I took my savings from my paper route and went down to the local hardware store to get things to hand-wire a computer. I used doorbell wire, nails, light bulbs from flashlights, and colored cellophane, and built a computer. It would play tic-tac-toe. I entered it in a science fair and won a prize. That attracted the attention of the Massachusetts Institute of Technology alumni organization in Philadelphia, and I ended up getting a scholarship to M.I.T.
I was always interested in science and technology, and M.I.T. was the best school in that area. It was a dream I had to go there. When I was just entering my junior year at M.I.T., I saw a notice on the student bulletin board for a job opening as technical editor for the first computer magazine. The company was putting out a magazine called Computers and Automation with seven people.
As it turned out, the magazine was created by the author of the computer book I had read at 15, Edmund Berkeley. I told him about reading the book. I got the job.
That summer he said, "Pat, I want you to go around and visit all the computer companies and computer engineers around the country." He gave me a special Greyhound bus pass that let me travel for three months. I took off from Boston and went from city to city across the country, visiting all the companies doing work on computers. I found it fascinating that as a journalist I could call up bright people doing work on computers and they would talk to me, give me their time, even though I was still only a student.
After graduating from M.I.T., while still working at the magazine, I had an interview with the head of Univac, Louis Rader. At the time Univac was a unit of Sperry-Rand and the second-largest computer company. I asked him what his issues and concerns were. And he said, "One of my biggest problems is that engineering keeps asking me for millions to develop new products, but I don't have the information on what the customers really need, what they're going to actually buy."
I knew at the time there were about 10,000 computer systems installed nationally, so I said, "I could contact all the companies using computers, interview them and put together a profile." He said: "That would be terrific. That's what we need, a really good customer database." He said, "How much?" I said, "$25,000." This was back in 1964. He said: "Oh, no. Unacceptable. That would never be accepted at this company."
I assumed he was looking for a cheaper price, so I said I could use high school students and maybe bring the figure down to $18,000. He said: "No, Pat. No one would use the information when it came so cheap. If you said, '$40,000,' they'd say it's high-quality information." I said, "You mean the higher the price the more attractive the information is?" He said "Yes."
He also suggested that I sell the information not only to him but also to other companies so the entire industry would have the information and grow faster. I called Edmund Berkeley and asked if he wanted to develop a market research activity. He said: "No. If you want to do it, do it on your own."
Over the weekend I wrote up a proposal to conduct this research, and I contacted companies that were likely to have computers. I sent the proposal out to 18 companies I had visited in the past, proposing they pay me $20,000 Тƒо 50 percent of the research fee Тƒо in advance. To my amazement 12 companies sent me checks for $20,000 each. I rushed to deposit the checks in my bank account, but the bank wouldn't accept them because they were made out to a company name I had made up, the International Data Corporation. I thought: "Oh my goodness. What if someone already registered the name?" Thank goodness, no one had. Three years later we started to put out a weekly newspaper called Computerworld.
6 responses to "An Entrepreneur's Story"