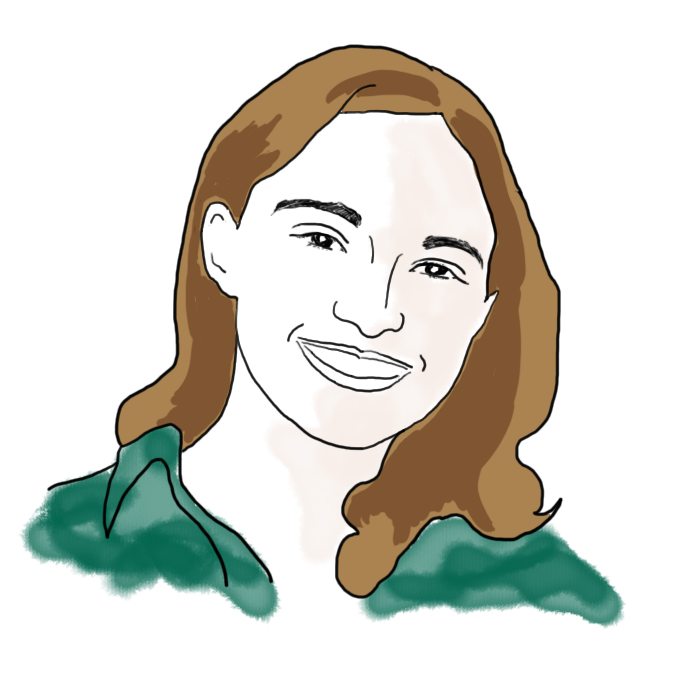 And now your feature presentation

by Maggie L. '12
Are there still theaters that play the "Let's all go to the lobby" jingle?
In a world…where engineers want to become leaders…3 students must face the truth…about engineering leadership.
As I hinted at in my last entry, Kevin '11, Joe '12, and I had an on-camera discussion about how GEL has affected our view on leadership. For your reference, Joe starts things off with a lesson from ESD.950, the Engineering Leadership class the three of us took in the first week of IAP.
Joe, who is the Chairman of The Tech, went on a field trip to MassWeb, the newspaper's publisher, over IAP! Photo by Sam Range '13.
At 2:25, I then recall my first leading experience from the Engineering Leadership Laboratory (ELL) last semester.
"Okay, where to begin?" was what I was thinking at the start of an activity where I led my ELL group, including Tiffany '11. Photo by Yasemin Gokce '11.
Then, at about 6:35, Kevin talks about a late-night adventure in the MIT tunnels in which he surprisingly relied on a lot of capabilities of engineering leadership that we learned from the ELL's.
Kevin shared this awesome picture with me; last fall, he went to entrepreneurship conference at the New York stock exchange!
Enjoy!
For all you prospective undergrads out there, I hope these experiences show you how the Institute offers opportunities for students to live out MIT's motto of "Mens et Manus" ("Mind and Hand"). For all you aspiring engineering leaders in the classes of '12 or '13 (yes, a lot of current students still read these blogs!), here's the application for the GEL program that I reference at the end.
And in case you don't believe us…
The cabinets on their epic journey. Photo by Kevin.
It really worked! Photo by Yasemin Gokce '11.
2 responses to "And now your feature presentation"