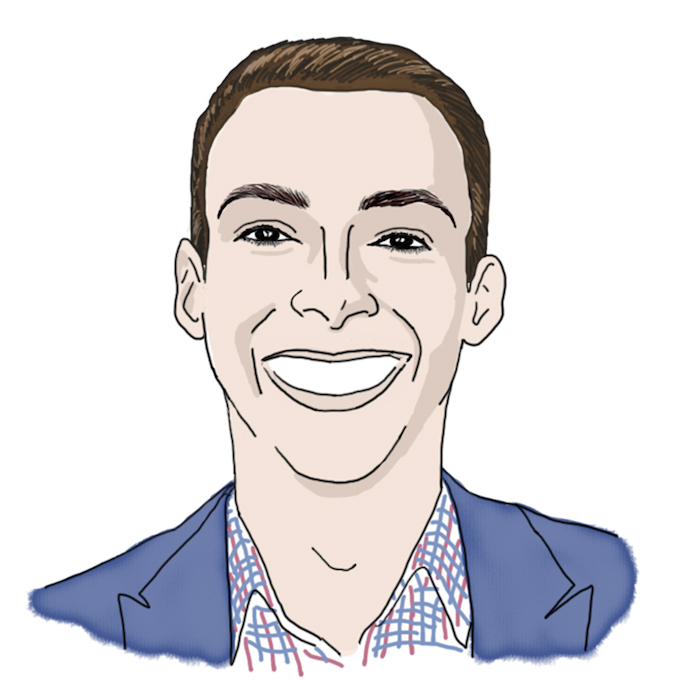 AOs write the "What do you do for fun?" essay

by Jeremy Weprich
Ever wondered what admissions officers do when they're not reading applications?
We know you lead a busy life, full of activities, many of which are required of you. Tell us about something you do for the pleasure of it. (250 words maximum)
If you are familiar with the MIT application, you've likely encountered our short answer essay questions, including the one written above. Rather than asking applicants to write a long "personal statement," we prefer asking a few short essay questions intentionally designed to help us get to know the student as a real person.
But this isn't a blog about how to write a college essay. If you're looking for that, we have plenty of great essay advice on our site already. Instead, this post is to help you get to know the Enigmatic Admissions Officers of MIT™ who are responsible for reading your applications. We get to learn so much about all of you, so I thought it was our turn to share a bit about ourselves.
While we share many of the same values, our admissions officers are remarkably different from one another. Our staff includes trained engineers, educators, performing artists, philosophers, writers, researchers, and more. Some of us listen to Bartók while others prefer BTS; some of us cultivate rare orchids while many of us desperately attempt to keep our succulents alive. And as you'll see, some of us write carefully crafted prose, while others take a much more casual approach to writing.
We know from reading your applications each year that asking people what they like to do for fun is a fantastic window into their world. It's a rare and wonderful thing to get to read about the joys of others—and best of all, there are no right or wrong answers.⁠01 I regularly think about an applicant from years ago who wrote about his deep obsession with King's Hawaiian Rolls. I hope he's doing okay.
---
We know you lead a busy life, full of activities, many of which are required of you. Tell us about something you do for the pleasure of it. (250 words maximum)
Alessandra
Every summer I receive a visit from a person I've never met, a person who technically doesn't exist. Let me explain. When I took AP Literature (many moons ago) I encountered Americanah by Chimamanda Ngozi Adichie for the first time. I fell in love with Adichie's detailed, perceptive prose, her humor, and most of all, Ifemelu—the confident, witty, blog-writing main character. The story follows Ifemelu as she grows up in Lagos, Nigeria and immigrates to the United States for university, eventually becoming a successful writer and moving back to Nigeria to rediscover home. It's a coming-of-age tale, a love story, and a record of how we all evolve based on social context and age. I reread this book every June, and each time, something new resonates with me—the nerve-wracking freedom of moving to a new city, the overwhelming rush of first love, the difficulty of reconciling one's childhood self with an emerging adult self. Rereading the book has become a means to measure how I've grown as a person—similar to how I marked my height in pencil on my doorframe each year as a kid. By now Ifemelu feels like a friend, and the week I spend with her each summer feels like a highly-anticipated visit during which I remember all the reasons I connected to her in the first place and discover new axes of connection (and new parts of myself). Back to reading now—Ifemelu's only here for a few more days (246 more pages).
Ameer
One word. Dance. I will dance anywhere at any time. Whether it's at a party, a supermarket in line, my room at 3am, or even at work during selection committee (ask Kellen, he'll vouch this), I absolutely love dancing. It's one of the purest, most authentic ways for me to express my emotions. There's just something about finding the rhythm in a song, and absolutely crushing the beat with movement that's insatiable. Hip hop, afro beats, soca, bachata, dembow, kizomba, swing, I love so many different styles of dance. I come from a family of dancers, so I suppose it's a bit of a hereditary trait. Regardless, I can guarantee you that if you see me on campus, at some point you will catch me subtly hitting a woah, woo walking across the street, or dougie-ing in line at Dunkin Donuts. Dance and pleasure go hand in hand for me, and it's what I go to most often for fun.
Ariel
I glide out on the ice in the 10-degree Vermont winter morning. I can see my breath and my fingers are already starting to go numb, but I have the biggest smile on my face. It's the best weekend of the year—the Vermont Pond Hockey Championship. I've been playing hockey since I was about 4 years old; one of the very few skaters with a pony-tail sticking out of their helmet. Since then, I've developed friendships that have lasted well into my adult life, created memories I'll never forget, and learned a lot about what it means to be a part of a team. This annual weekend in Vermont is the culmination of that—a chance to hang out with my best friends playing a sport that has given me so much. The joy isn't always calculated by our win/loss record (like the year we went 0-4…ouch) but by the laughs we have and the minutes spent together. Being on the ice is an escape for me: there's no school work, work, or personal commitments on my mind. It's just me and the game, and the only thing on my mind is what the optimal position is to defend the net. Every time I'm on the ice I try to skate to my best ability, knowing that my hard work benefits everyone on the team and even if we lose, we've done our best. But I'll be honest…it definitely feels better to win!
Carlos
As I've grown older my interests have evolved and changed with every new fad and craze. I am what you call a "marketer's dream", who buys trinkets at the check-out line. From pop music, anime, cargo shorts, bowl cuts, and playing basketball at my local park, to scholarly research, work, and trying to fit a workout into my daily routine, one thing has remained constant since my childhood. While I still jam out to the top songs of the 1990s and 2000s on a weekly basis, I have never been able to say bye, bye, bye to that mouse-like critter with yellow fur, pointy ears, and red circular spots. From collecting cards, watching Ash Ketchum continually lose in big tournaments, and spending thousands of hours on their video games, Pokémon has always managed to keep my interest in one way or another since its 1996 debut. These days, you can find me out on runs and long walks while playing Pokémon Go on my way to catching them all, or on my Nintendo Switch trying to become the next Pokémon master. Now in my 30s, I get to share my love for Pokémon with my nieces who have jumped on the poke-express with open arms. At least they know what to expect to get for their birthdays and Christmas. It's amazing to see how Pokémon has been able to captivate audiences of all ages for so many years, which is perfect for someone who is a kid at heart.
Danielle
When I was recruited to do this post my first thought was, what is fun? Everyone characterizes it differently. A great example of this is SpongeBob's idea of fun vs. Plankton's idea of fun.*
Aside from learning life lessons through watching episodes of SpongeBob, having fun means to reach complete serenity. Activities that take my mind away from work, the news, media, etc. are things I have fun doing.
If I had to choose one that I'm loving at the moment…I'd choose walking on trails. In the Boston area, there are plenty of trails and parks to walk through on a nice day. Now, I'm not a hiker—I don't do this on a consistent basis but it's the perfect getaway for me.
One of my favorite trails overlooks the Neponset River. You can find people roller skating, biking, skateboarding, running or walking and taking in the scenery. I actually found this trail through one of our colleagues, Bintou (thanks Bintou!). It's been a go-to spot whenever I need a breath of fresh air.
Julia
149 West Market St in Newark, New Jersey holds a secret gem. While Google will tell you this is the home of the local T-Mobile, I knew this as the best place to buy jewelry. In front of T-Mobile was a local vendor who sold the best fashion jewelry I know. Even when I moved out of state and went back to visit family, I always made sure I had time to find his stand. However, when I needed him most he vanished. I tried to find alternate earring vendors but they were more costly and not as stylishly captivating. Naturally, I would lose an earring here and there, so my collection continued to dwindle. At this point, I had no choice but to start learning how to make my own earrings. Part of the fun in learning to make my own earrings is that I get to express myself and my passions. One passion that I have is in sustainability. For one project, I decided to use a couple of old ripped jeans. With these jeans I made a large flower-esque pair of earrings. When I look around, all I see is inspiration for my next earring creation. So far, I have made earrings using Christmas ornaments, the book-bind of an old journal, extra braiding hair, and I even used the faux-fur pom-pom that attaches to purses. Being able to enhance my expressive style through my own earring creations has been one of my favorite pastimes.
All right, so let me set the scene. It's like 3 am on some random Saturday during my junior year of college and I just bought two cheeseburgers from a local gas station called Sheetz (it was a thing that we did, no further questions). I came back to my dorm room, sat on the couch, and turned the TV to Cartoon Network. An episode of a show called Lupin the 3rd had just started, and everything just seemed to fall into place. I don't think I've ever been that content in my life. Needless to say, I was hooked. Now, this wasn't the first time I watched anime by any means. I grew up on Dragon Ball Z and watched a decent amount of Toonami in middle and high school. But, that was probably the moment I realized that this was my wave. From there, Adult Swim's anime block became my nightly ritual. From Fullmetal Alchemist to Samurai Champloo, to Cowboy Bebop and Paranoia Agent, the time I would have normally dedicated to sleeping or homework, transitioned to strictly anime and homework (rip sleep). As time went on and graduation passed by, my friends all grew out of their anime phase, but I didn't. I even wrote a blog about how binging Naruto at a nursing home got me through what could have been a really depressing part of my life. So, yea. Anime. That's a thing I like. Now excuse me while I catch up on Tokyo Revengers.
I applied to only one college my senior year of high school. It was an art school and I wanted to go there because someone told me once that if I just focused on what I liked to do for fun, I'd always be able to find a job. I liked making art. I took oil painting lessons and painted a still life that still hangs in my grandparent's house. I taught myself how to draw with charcoal and colored pencils. That summer, in order to put together a portfolio that would serve as my application, I would lug a big pad of paper and sit on top of the cars in the junk yard and draw them. I drew boulders in the quarry in my town with colored pencil. I opened the door of my closet and drew all the shoes on the floor. I drew the edge of my unmade bed. Once I got accepted, it turned out I didn't like drawing or painting much anymore. Instead, I made super 8 films and wrote poems. But my friends and I had the most fun hosting dinner parties in our Brighton apartment. We'd make big trays of chicken enchiladas and homemade guacamole, we'd decorate and light candles, and pick out the perfect music soundtracks. Because we were art-school kids, these parties were visual and creative. To this day, I still have the most fun using my artistic skills to entertain friends and family, to garden, and to cook.
Molly
In the heart of the Black Hills National Forest, South Dakota you will find a winding gravel road full of potholes that, if you're not careful, will take the front end off your car. Cell phone reception drops immediately leaving you completely unplugged from the modern world.
A secret place awaits you there. A place where you step back in time to when people lived quieter, slower-paced lives. There, nestled back against Aspen and Pine trees sits a small, green cabin with a tin roof, an outhouse, a screened-in porch, and a babbling creek directly across the road. Electricity and running water don't exist here. Oil lanterns and a big pot belly stove are your only sources of light and warmth. Water comes from hauling buckets from the creek and cooking is done on an original wood burning cookstove with cast iron skillets. When it rains, the water's percussion against the tin roof instantly puts you to sleep. The swing on the porch invites voracious readers. We play board games, hike, go swimming, and sit on the porch listening to coyotes as the sun sets over the canyon.
This is my paradise, my favorite place on earth. This is where I unplug from the stresses of life and briefly forget my adulting responsibilities. The little green cabin in the middle of the forest is where I recharge, reset, and get back to the core of who I am and who I want to be.
Petey
I like to lift heavy things. For about 8 years now, I've been following a powerlifting program roughly similar to the publicly available StrongLifts 5×5. What I like about lifting heavy things is that it is a combination of technical and creative, intense and enduring, and that it is both emotionally and physically exhausting. I feel more calmer, focused, and more levelheaded after lifting. I like that there is measurable progression: if you can lift more weight, or the same weight at more sets/reps, and even if I'm stalled in other parts of my personal or professional life, here I can (usually) move forward. As the essayist Alyssa Keiko wrote, "it never gets easier, you just get stronger." Plus, I can easily pick up my mom and swing her around like a baby now, and she smiles and laughs, and that makes me happy.
Tiffany
I slowly make my way through the metal doors, moving slowly, as to not draw too much attention. Taking a deep breath, I remind myself of my goal—one that will involve patience and determination. With each step, I make my way toward the future and the past:
Stonewashed denim, with frayed hems that catch in the breeze
A sequined gown straight out of Studio 54… that would also make a splash in Dua Lipa's latest music video
Military inspired jackets with gleaming epaulets
Battered concert tees of my favorite 80s bands
Suddenly, without any warning, my attention is drawn elsewhere—Italian loafers, chunky bangles, vibrant leather bags, with just a hint of irregular stitching. Then, out of nowhere, I spot her: hiding in an overstocked rolling rack, between a faux pas and my future self—the perfect dress. 50% off. In the cart she goes. Bargain shopping is not for the faint of heart, but for those willing to take the risk… the possibilities are endless.
Yi
Ever since Riley, now a 75-pound Golden Retriever puppy (see photo), arrived home on May 15, 2020, it has been full-fledged "Life with Riley" for my family and me. I am most focused on playing, training, and walking/jogging with her around Cambridge. On any morning, you can see us around Harvard Yard, Fresh Pond, or even occasionally MIT (~8 mile round trip walk). My immediate goal is to be able to get Riley to ride the Red Line and behave in the new MIT Admissions Office. Another goal is to have her certified as an MIT Puppy Lab dog.
Training Riley has not been easy as she normally has full freedom to roam in the house and yard. I have enough bite/scratch marks to prove it. I have witnessed her chase a wild turkey up Littauer Center's roof (can provide video upon request). Some of Riley's acquaintances almost got Riley into trouble. Cooper (a 90-pound Golden) stole a big juicy bagel sandwich from a surprised guy up the pedestal on Widener Library. Luckily Riley was too slow to follow the full operation.
While I have been training Riley (she understands "pre-flight check", "get off me", "sit" and "crate"), she has also been training me. I understand when she needs to go, when she is hungry, and when she doesn't want to return home. An unexpected side effect of training Riley has been that she gained 10 extra pounds from all the rewards that I have to give her.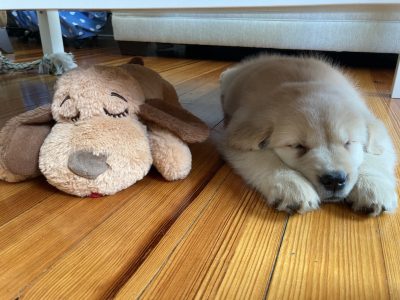 Note: while participants were required to adhere to the same word limit as the MIT application, I allowed them to submit photos along with their responses. On the actual MIT application, images cannot be included with short essay responses.
I regularly think about an applicant from years ago who wrote about his deep obsession with King's Hawaiian Rolls. I hope he's doing okay.⁠

back to text

↑