Sara Ferry
PhD 2015
Nuclear Science & Engineering
internship with Le Laboratoire
MIT-France Program 2009, 2010 & 2011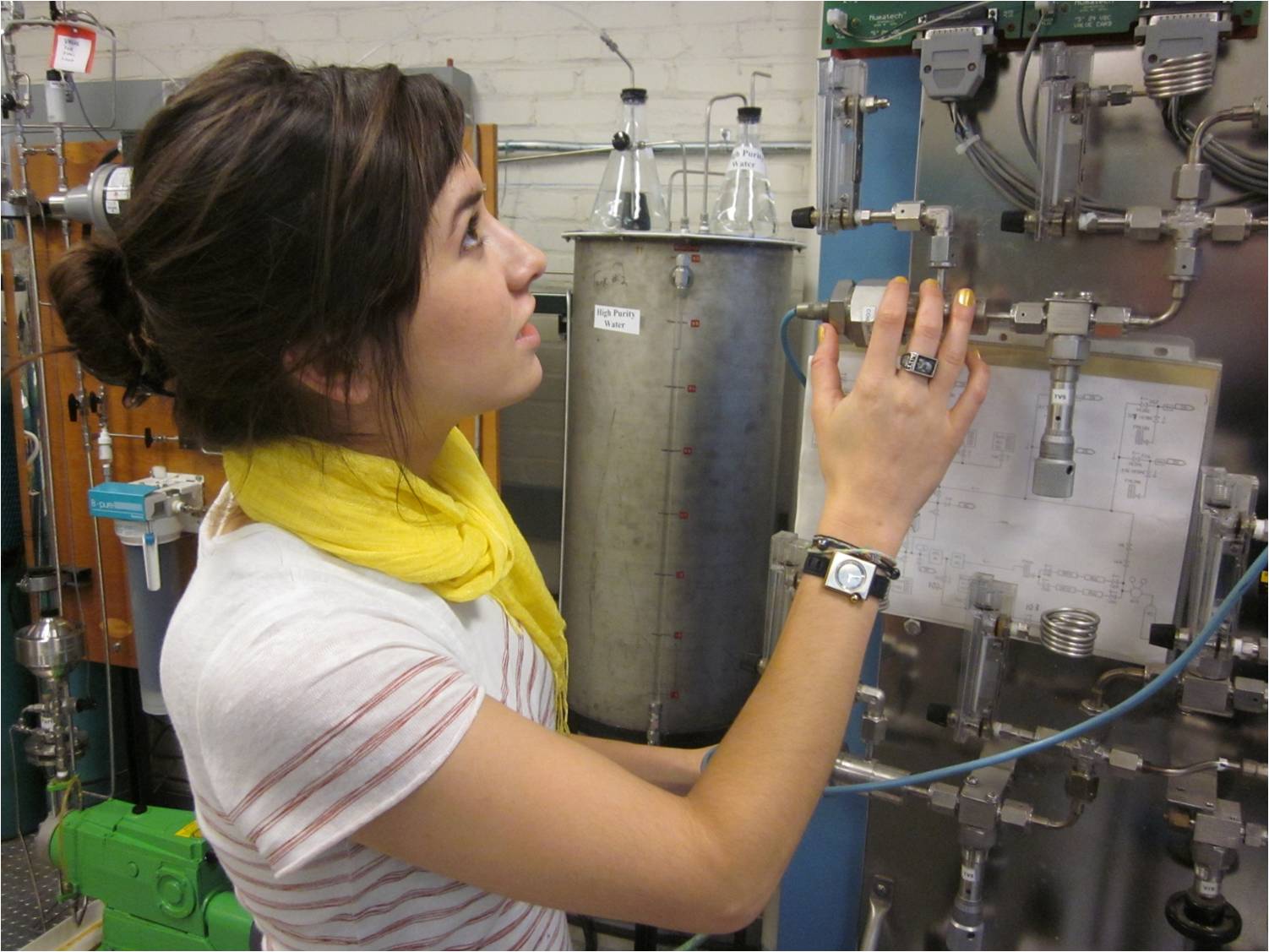 This past summer I worked at Le Laboratoire, an experimental art-science space in Paris. I helped to curate an upcoming art exhibition inspired by the possibilities for the future of accessible drinking water and centered on a sculpture by the architect Ciro Najle.
This internship allowed me to take a mental break from nuclear engineering in between graduating from MIT's undergraduate program and beginning Ph.D studies in September, and refocus my energy on a different topic. I helped curate an exhibition for Fall 2011 that is focused on the large-scale sculpture Cummulus, a cloud-like form made entirely of crochet and developed by the architect Ciro Najle. During the internship, I learned about the possibilities for curating a space and organizing a large-scale exhibition, and also learned more about the different developments pertaining to what Labo calls "the future of water:" how can we conserve it? How can we ensure that more people have access to it? How can we ensure that it will still be accessible in the future? This created an interesting parallel to nuclear engineering, since it also involved considerations of sustainability and minimal environmental impact. I also had the opportunity to network with many remarkable people from a wide variety of fields, and to be involved with the 2011 ArtScience workshop, in which college and high-school aged students from around the world converged at Labo for a week to develop product and company ideas that all linked into themes of water, sustainability, and community building.
2 responses to "Art & Science in Paris"