…we've been graced with a fire truck on the Great Dome!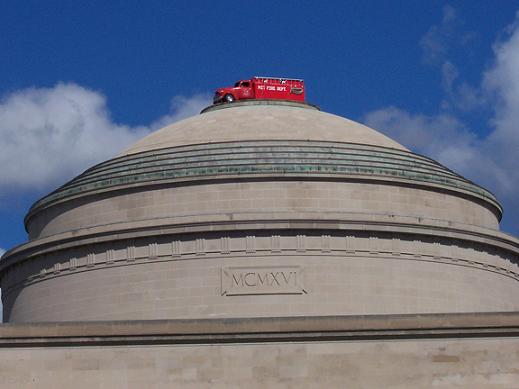 In case you can't tell, that inscription says "MIT Fire Department".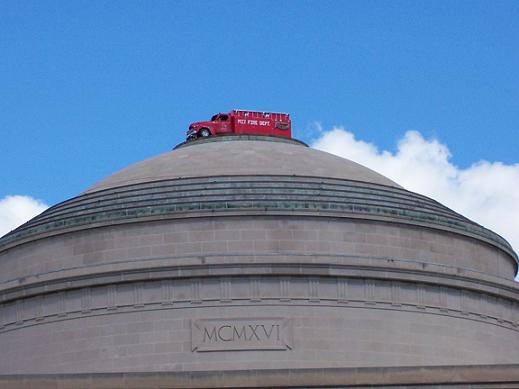 The CPs appreciate good hacks too. I got this far-view shot that includes these two good officers staring at the Great Dome from their bikes: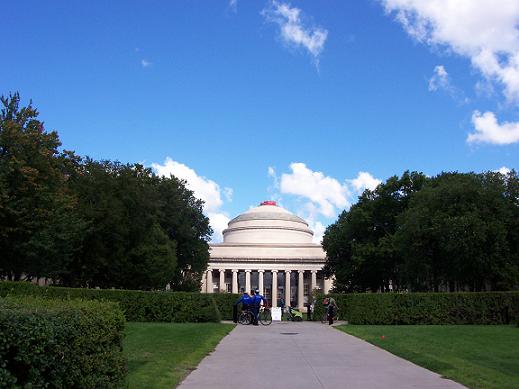 As a measure of my dedication to bringing you interesting campus news and rants, I was out there attempting to take pictures at 5AM, while most of you, I hope, were asleep. But the batteries on my camera had died. Sadness. But daylight shots have their own merits. The fire truck looks all red and shiny and pretty.
3 responses to "As though we weren't hosed enough…"